HEATAN™
The revolutionary glass-ceramic composition of SCHOTT HEATAN™ provides outstanding high-temperature resistance and protection from chemical corrosion, while offering a simpler sealing process to improve efficiency and cost-effectiveness.

Technology
Combining the advantages of glass and ceramics
SCHOTT's revolutionary glass-ceramic sealing technology combines the best of both material worlds: the"glassy" part of the material enables a direct seal with metal or ceramics. The "ceramic" part gives it the high-temperature edge.
| | |
| --- | --- |
| Glass- | During the "glassy phase" of the sealing process, the glass-ceramic sealant can form a direct seal with ceramic substrates or metal conductor pins. Direct sealing means that an extended creepage distance can be achieved without any additional interface or soldering materials. This increases the reliability of the seal considerably. |
| Ceramic | The subsequent "ceramizationphase" of the sealing process leads to superior mechanical stability at extreme temperatures. In comparison to other sealing materials (typically used in applications from -40°F up to 572°F), glass-ceramic sealing offers superior gas-tight insulation even at very high operating temperatures from 572°F upwards and peak temperature of higher than 1832°F and/or in extreme harsh environment conditions (e.g. exhaust fumes). |
Specifications
Technical specification chart:
| | |
| --- | --- |
| Temperature resistance | > 1832°F (1000°C) |
| Thermal cycling stability | up to 180,000 miles (300.000 km) |
| Corrosion resistance | Gasoline & diesel exhaust gas, AdBlue |
| Electric insulation | > 1012 Ohm*cm at room temperature |
| Gas-tightness / hermeticity | < 10-8 mbar l/s |
Materials
Tested material combinations
Technical material combinations chart:
Housing / outer sheath:
Ferritic highly-corrosion resistant steel: 1.4742, 1.4755, 1.4760, 1.4762
Inconel steel (Alloy 600, Alloy 601, Alloy 625, X-750)
Stainless steel
Ceramics: Al2O3, ZrO2, Fosterite, YS
Pin / electrical conductor / sensing element:

Ferritic highly-corrosion resistant steel: 1.4742, 1.4755, 1.4760, 1.4762
Kanthal heat wires
Ceramics: Al2O3, ZrO2, Fosterite, YSZ
SCHOTT as a supplier
Based on decades of experience in automotive sensor feedthroughs and high-temperature glass-ceramic technology, SCHOTT offers innovative custom designs and engineering support.
SCHOTT is a world-leading specialty glass expert with more than 130 years of history and innovation.
Our in-house expertise and production capabilities cover all essential and quality-critical processes of the value chain:
Technical development and consulting regarding feedthrough and housing designs as well as selection of suitable material combinations depending on customer requirements
Development of high-performance glasses and glass-ceramics
Processing of glasses and glass-ceramics
Metal selection and processing
Electroplating / Coating
Simulations and quality testing
SCHOTT is a world-leading supplier of gas-tight feedthroughs and housing components for harsh-environment applications since the 1930s
Our technology expertise includes: glass-to-metal sealing, ceramic-to-metal sealing, glass- ceramic-to-metal sealing and multilayer ceramic technologies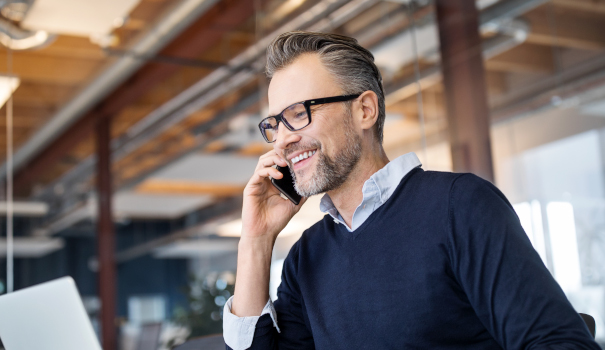 Kurtis Kanne
Director of Sales