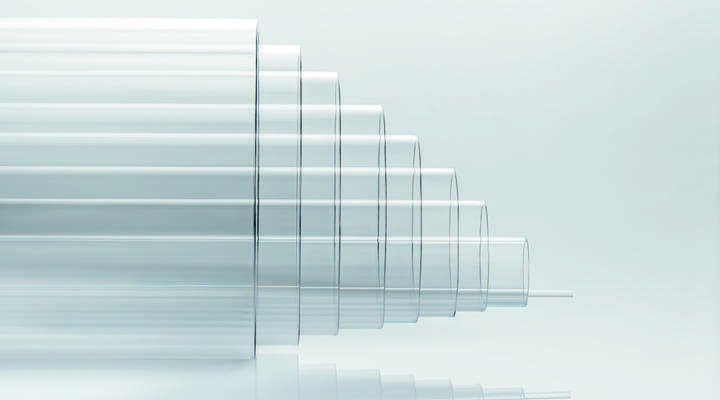 DURAN®
Ever since it was invented by Otto Schott in 1897, DURAN® has set the standard for borosilicate glass tubing. It remains a leading material for laboratories, industry and architecture thanks to its strength, versatility, resistance and vast range of dimensions for a variety of worldwide applications.

DURAN® is a registered trademark of DWK Life Sciences GmbH.
Strong and steady
The chemical composition of DURAN® borosilicate glass provides it with a strong hydrolytic resistance and durability to corrosive substances. A low coefficient of expansion and exceptional resistance to thermal shock also adds to its versatility, while its smooth surface offers impressive scratch resistance.
EXPLORE MATERIAL PROPERTIES IN DETAIL
High chemical resistance
Durability in corrosive environments thanks to high chemical resistance.
Outstanding transmission properties
Consistently stable transmission from UV-A into IR range.
High thermal shock resistance
Stable up to 525°C with high resistance to thermal shock.
Superior electrical properties
Good electrical insulating characteristics with high dielectric strength.
Find out why you can trust DURAN® glass in the most extreme conditions.
Finished DURAN® Laboratory Glassware
Are you searching for ready-to-use labware items like bottles, flasks, test tubes, or volumetric glassware? If yes, please contact DWK Life Sciences.