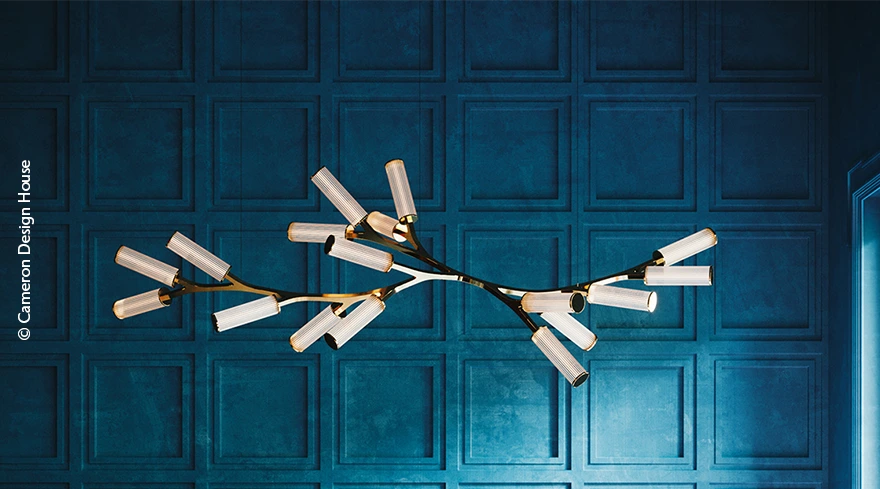 Inspirational decorative light design with glass
Glass has a special place in the hearts of all designers. Centuries after it was first made, its unique properties and variety of styles continue to fascinate, with an ability to dominate the attention or subtly blend into the background of any room.
The unique attraction of decorative glass
For elegance, style and a feeling of timeless luxury, there's nothing that comes close to glass. It defines the look of the world's top hotels, restaurants, and spas, while museums, stores, and workplaces all benefit from its seamless blend of style and function. Whether it's used for a stunning statement piece or a gentle source of light, designers always turn to glass to add instant appeal and exquisite detail.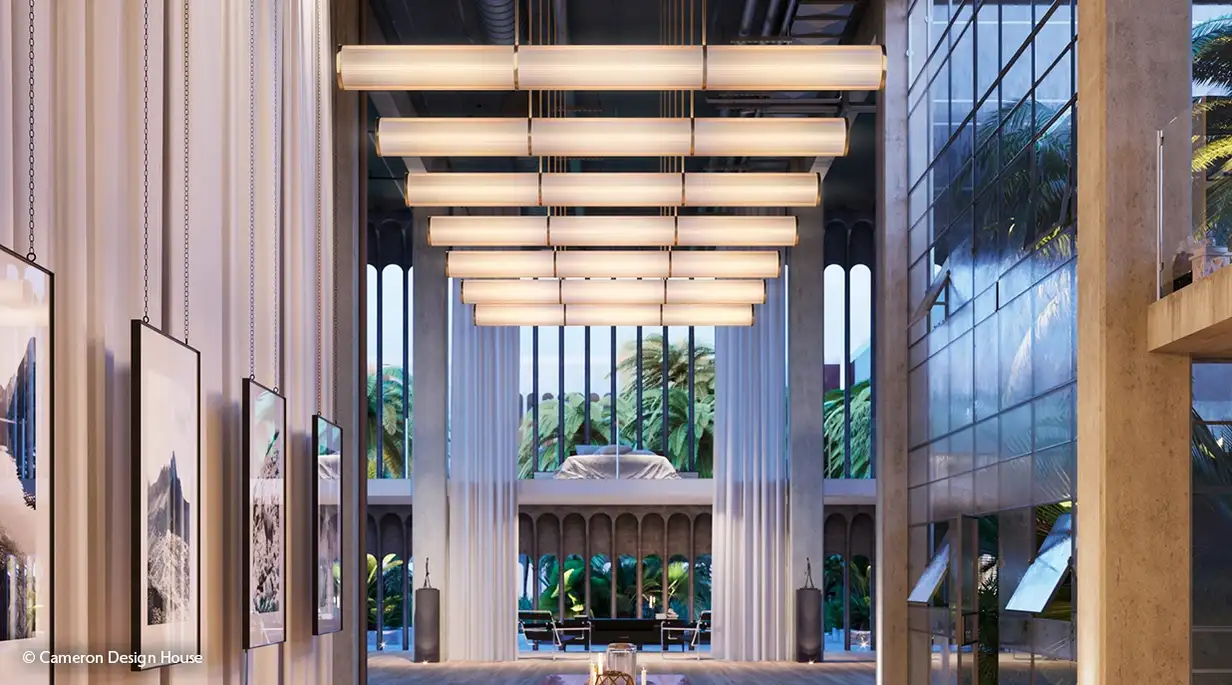 1/10
Simple, understated elegance
The use of glass in modern lighting delivers a stylish and elegant look that never goes out of fashion. Inspired by nature and crafted by bespoke design, the combination of glass and metal offers limitless possibilities that can transform any space with the flick of a switch.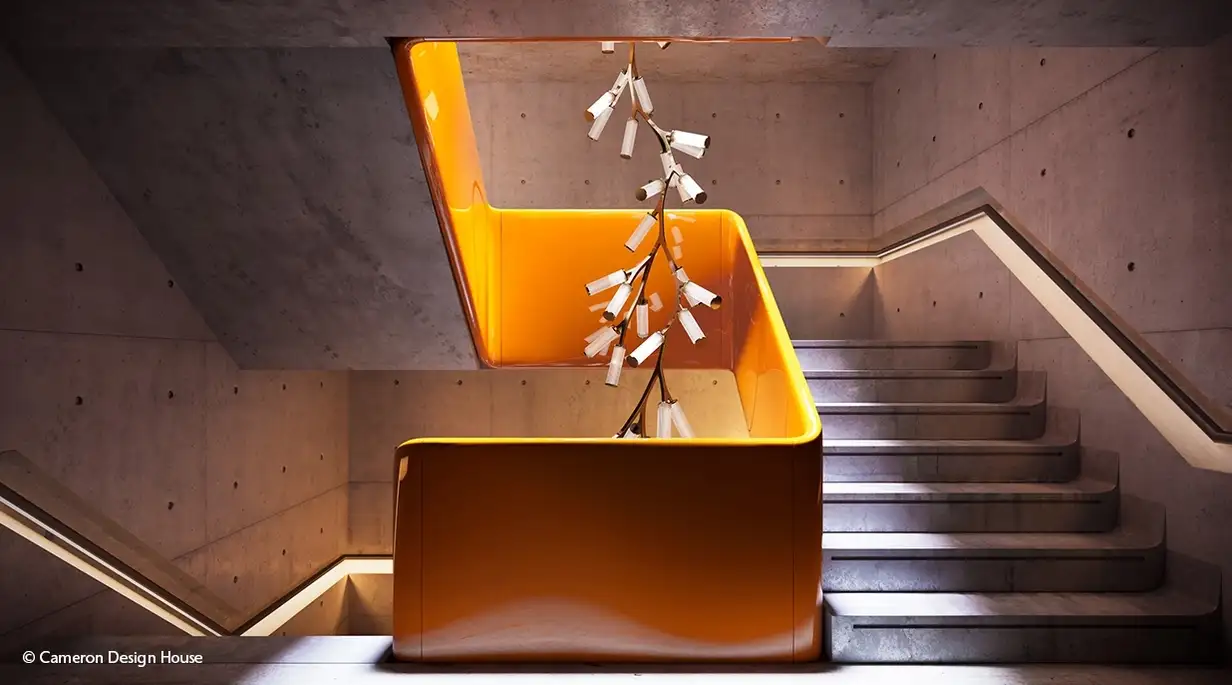 2/10
High class urban chic
Modern lighting designers love the statement piece – a dramatic, bold structure that draws the eye and defines the atmosphere. Glass will always be first choice for the contemporary statement piece, offering versatility and style for everything from chandeliers to art installations.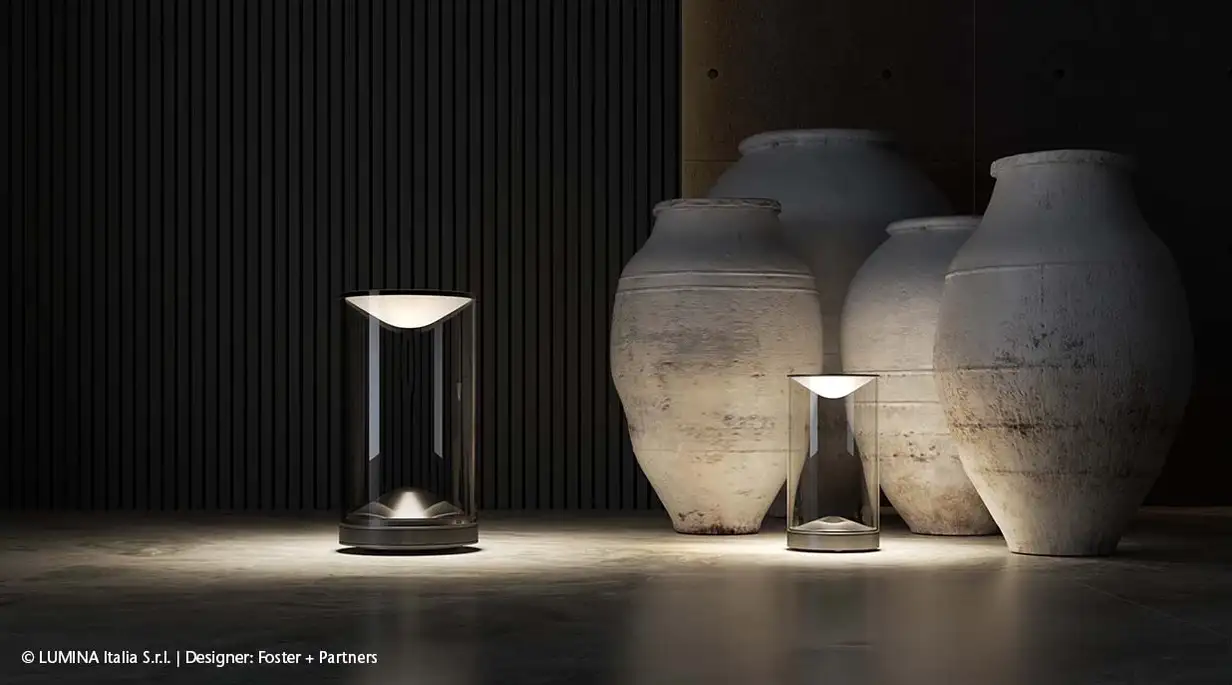 3/10
Setting the mood
Glass can be invisible as well as bold, taking a step back to create fascinating effects in lamps and wall lights. Whether it's on the table of a luxury bar or the night stand of a hotel room, glass can set the mood with a welcoming glow of illumination.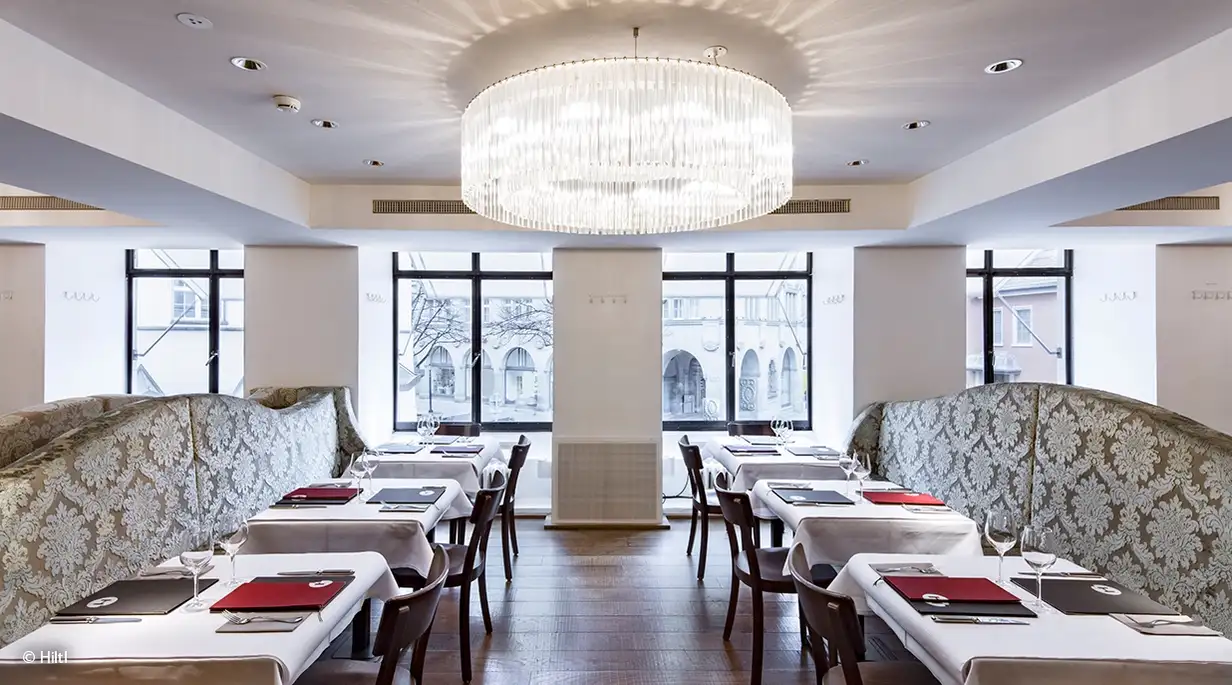 4/10
Fine dining experience
Diners in top class restaurants expect the interior design to match the quality of the food, and decorative lighting plays a key role in achieving this. From stunning chandeliers to delicate table lamps, glass can create an atmosphere of elegance and a night to remember.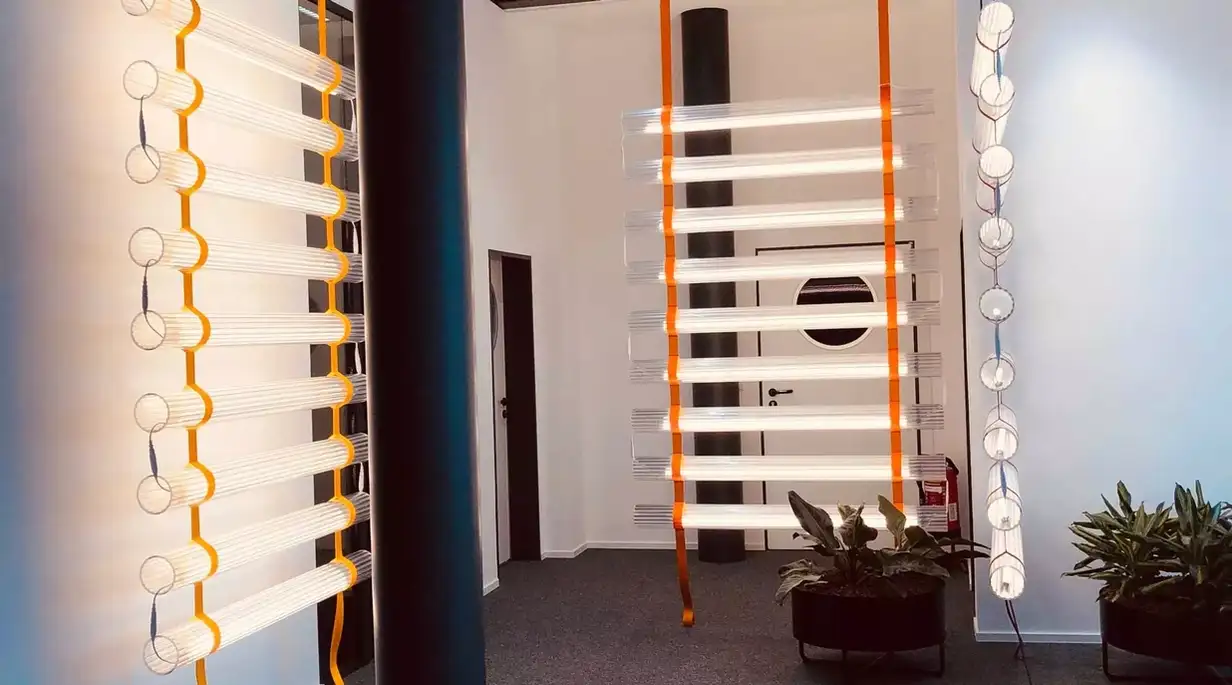 5/10
Elegance meets function in the workplace
The modern work environment is no longer just functional – it must also provide inspiration and a calming influence. Clever use of glass in decorative lighting design can instantly change the feel of a workplace, making it an attractive and creative area for all employees.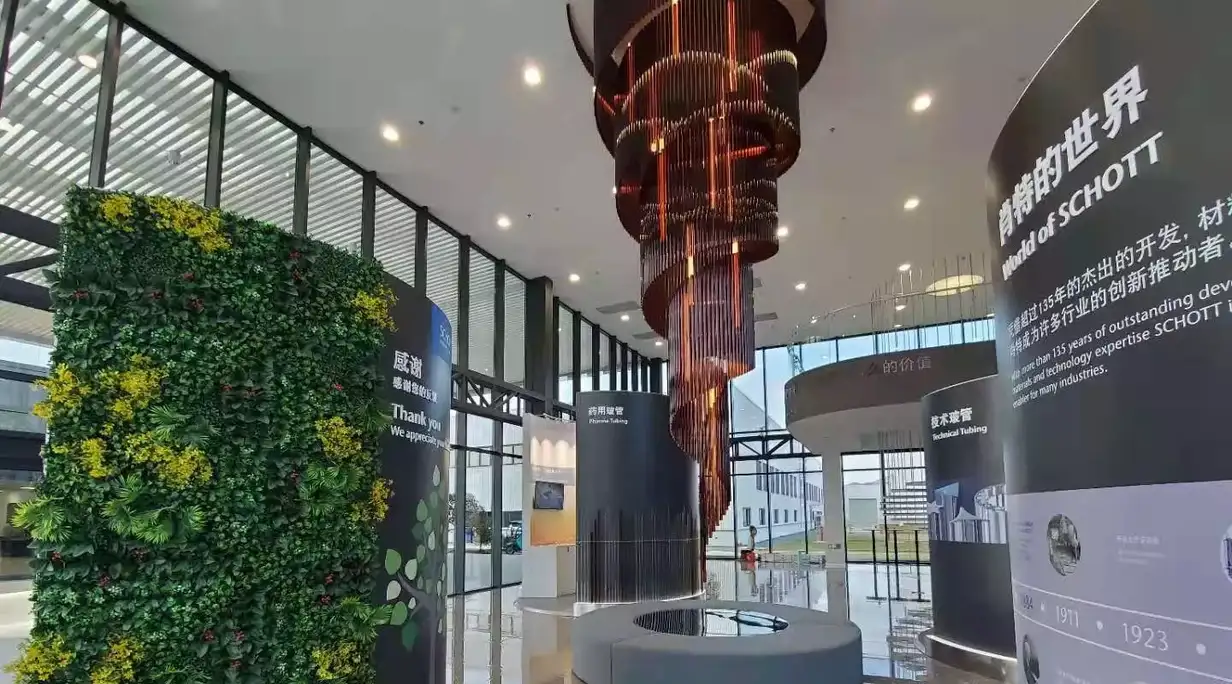 6/10
The alternative in amber
The option to create stunning statement pieces using amber glass opens up a new opportunity for designers and architects. When combined with subtle illumination, the amber produces a unique glow and colors that fascinate everyone who sees them.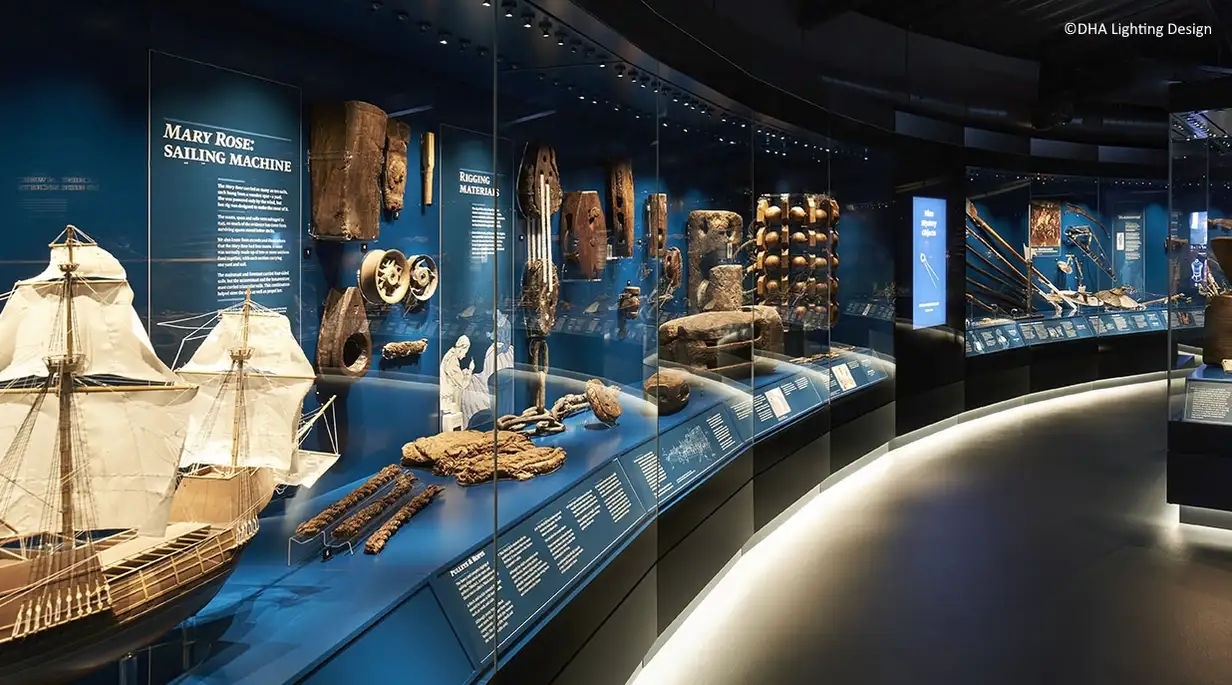 7/10
Museum showcases
Precious exhibits require lighting without harmful UV wavelengths or IR radiation. This is provided by glass optical fibers, which transport light with almost zero impact on color temperature or CRI to deliver precise illumination for a fascinating view.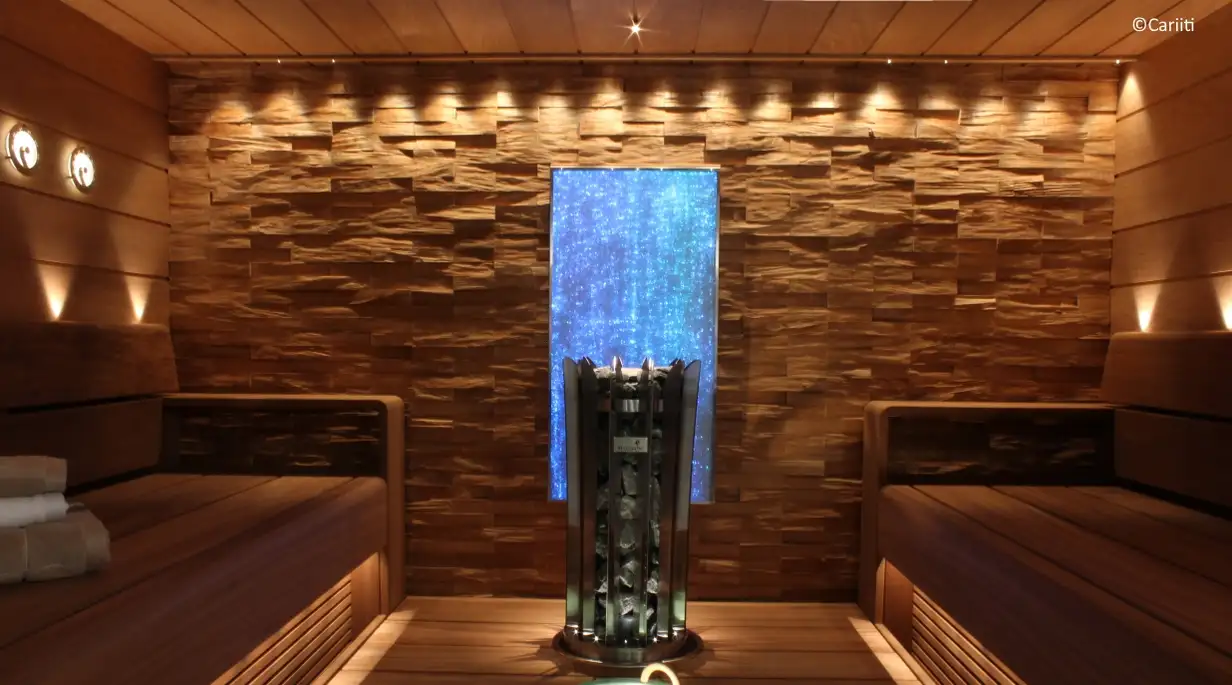 8/10
Saunas and spas
The timeless appeal of a sauna or spa comes from the experience of heat combined with natural materials and light. A subtle decorative lighting design using heat- and humidity-resistant fiber optic cables can elevate your sauna experience to the next level.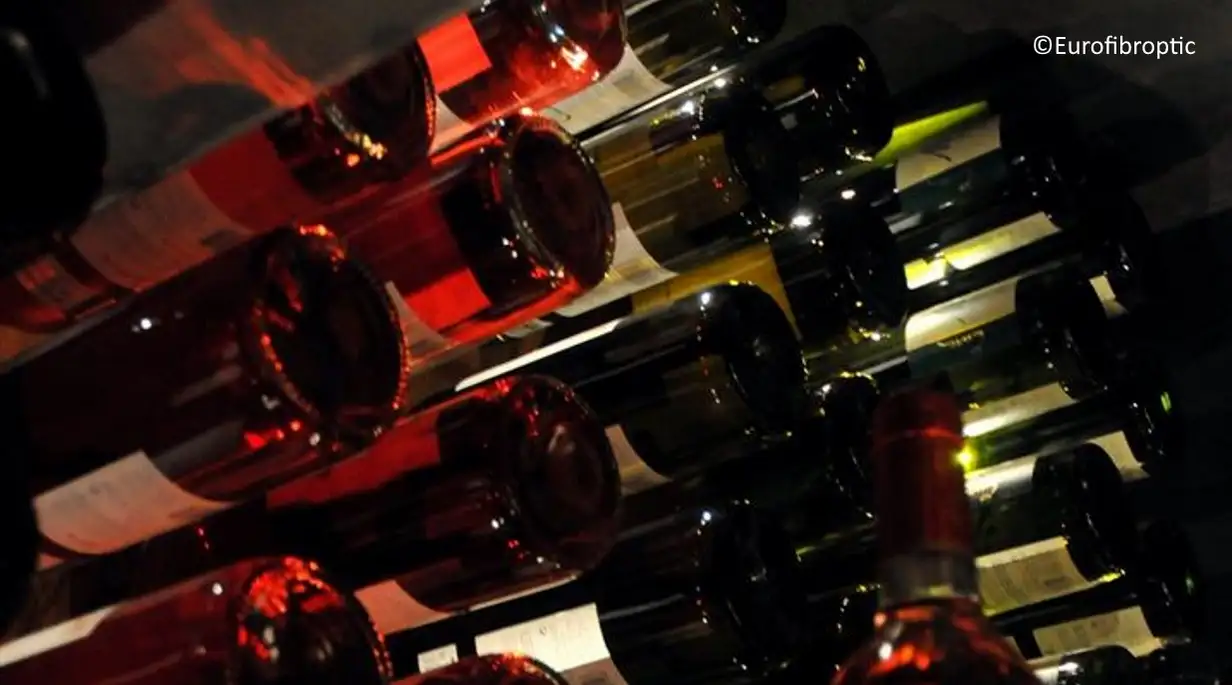 9/10
Retail showcases
Showcases in stores around the world depend on effective illumination to present their products in the very best light and compel the customer to purchase. The use of glass optical fibers in retail lighting design provides a low maintenance and highly versatile solution.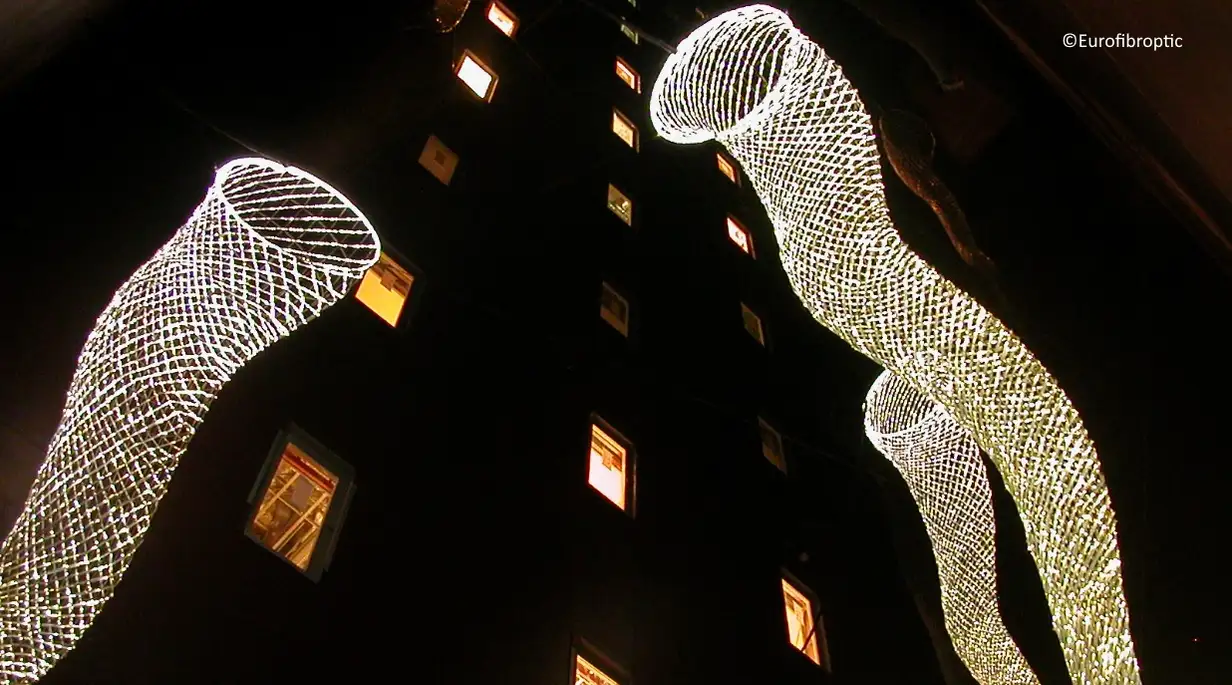 10/10
Decorative architecture
Glass optical fibers give designers the opportunity to create some stunning light effects. Whether it's used to highlight details, heighten experiences, or create shadows and reflections, light will bring out the best in colors, shapes and materials.
Your partner for glass design
SCHOTT understands the needs of the modern designer and the range of glass required to fulfill the most complex requirements. Our broad portfolio includes glass tubes, profiled tubes, rods as well as its glass processing capabilities (like e.g. hole drilling, cutting, polishing), fiber optic light cables, and NEXTREMA® glass-ceramics, all manufactured to the highest standards with the highest quality materials.
We have extensive experience in delivering decorative glass solutions for a huge range of projects, from luxury stores, banks, and museums to high-end hotels, offices, and restaurants. We also have a team of experts on hand to answer any question and provide support and advice on any project.
Glass tubing for every project
SCHOTT offers a comprehensive product portfolio for decorative lighting in a wide range of dimensions. Alongside the highly versatile DURAN® glass we also offer CONTURAX® structured glass, plus fluted, profiled, and CONTURAX® Pro square tubing for more specialist projects. Both DURAN® and CONTURAX® have the option to add a tough coating.
Glass tubing for every project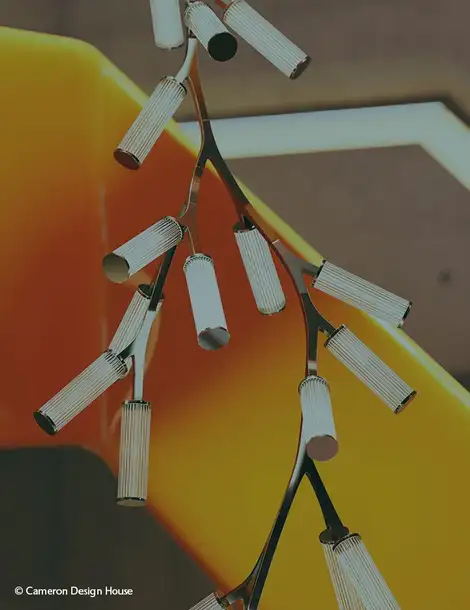 Simple solutions for lighting and imaging
If you have an area that requires lighting then we have the solution. Whether your spaces are particularly tight or corners within showcases, shelves and walls, our glass optical fibers will fit, with zero heat transference and no harmful UV or IR radiation. And since glass fibers transmit light but no electricity, they provide optimum safety for illuminated objects.
Simple solutions for lighting and imaging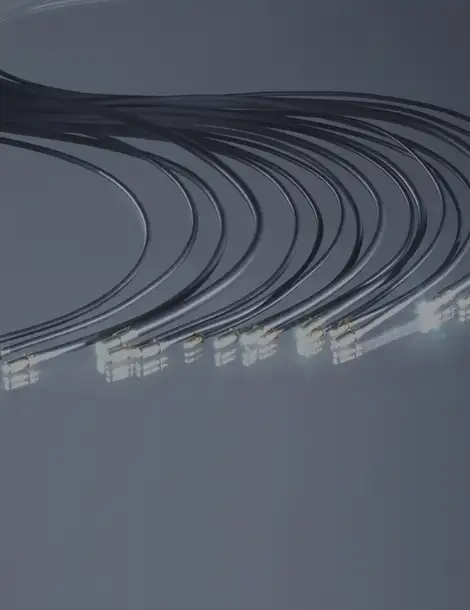 The power of NEXTREMA® glass-ceramic
This strong and versatile flat glass-ceramic has an impressive array of properties that makes it ideal for a range of applications. Available as translucent or opaque, it's highly resistant to temperature and temperature shock, and provides an effective block to UV radiation. In addition, it offers a broad infrared transmission spectrum.
The power of NEXTREMA® glass-ceramic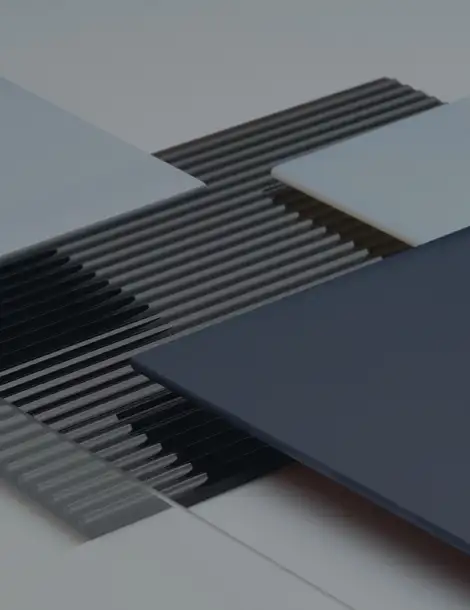 Testimonials
The best people to ask about our glass for decorative lighting are our customers. Discover what they have to say.