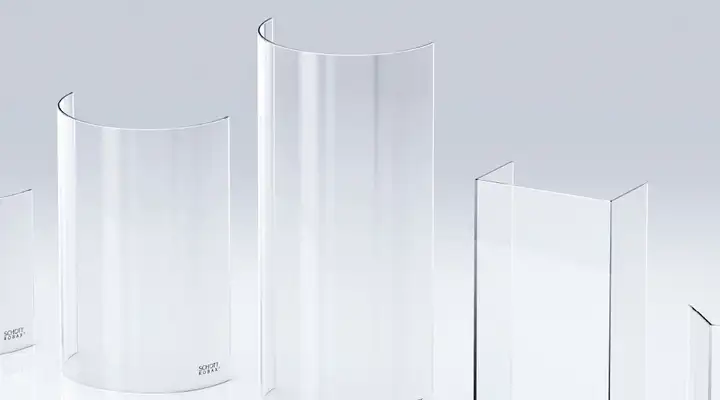 ROBAX®
Expertly engineered, professionally manufactured and astonishingly clear, ROBAX® glass-ceramic fire-viewing panels offer a brilliant view of a crackling fire. With more than 100 million panels sold over 40 years, ROBAX® is a global market leader in fire viewing panels for indoor and outdoor use.
Long-lasting quality and exceptional customer service
Peerless German engineering ensures that ROBAX® fire-viewing panels enjoy a long life span. Produced using quality-assured 95% green raw materials, the panels boast impressive high heat, chemical and mechanical resistance, as well as near-zero thermal expansion. We also offer exceptional delivery performance and provide fireplace and stove manufacturers with support, advice and marketing to promote their products.
Top quality
Manufactured according to international safety and quality standards.
High level of service and support
Materials expertise, worldwide distribution, comprehensive R&D, and a full marketing service.
Near-zero thermal expansion
Almost no thermal expansion at challenging high temperatures.
Temperature stability
Reassuringly stable at high temperatures, up to 1400 °F.
Thermal shock resistance
No breakages from thermal stress or shock.
SCHOTT ROBAX® IR SuperMax – Cozy up. Clean less. Chill more.
SCHOTT ROBAX® IR SuperMax – Cozy up. Clean less. Chill more.

Discover the stories of the people dedicated to SCHOTT ROBAX® and its millions of satisfied customers.

Get an exclusive look at the SCHOTT ROBAX® display at the Progetto Fuoco fair 2020 in Verona, Italy.

Find out how to use the SCHOTT ROBAX® Dry Wiper for quick and easy panel cleaning.
James Davis
Sales Manager ROBAX®