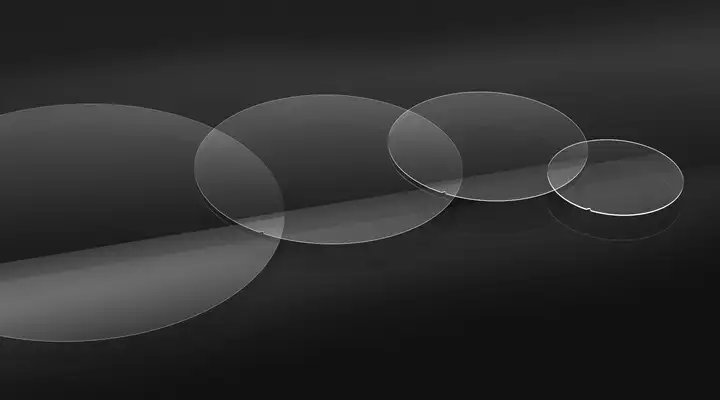 MEMpax®
MEMpax® is an extremely thin, smooth borosilicate glass with real versatility. While it shares similar chemical and physical characteristics to SCHOTT's world-renowned BOROFLOAT®, it opens up many new areas of potential application thanks to its lower thickness and fire-polished surface.
Unique portfolio of properties
MEMpax® enables a range of shapes and sizes to be combined with unrivalled low thicknesses, while very high chemical resistance makes this high purity glass extremely durable during processing. Its CTE makes it highly compatible with silicon in bonding processes, its high (UV) transmission allows fast debonding, and it maintains non-electrical conductivity even at high temperatures.
Outstanding chemical resistance
The highest chemical durability, able to withstand the most aggressive conditions during processing and application.
Good CTE match with silicon
A similar CTE to silicon wafers enables very low stresses in anodic bonding to silicon or metal – even at elevated temperatures.
High optical transmission
With high transmission in the visible wavelength range, MEMpax® is suitable for UV debonding in semiconductor processes.
Low autofluorescence
Low autofluorescence opens up a number of applications in diagnostics.
Dielectrical properties
Low dielectric properties up to 77 GHz make MEMpax® suitable for ultra-high frequency applications.
TTV and thickness tolerance
MEMpax® meets the low total thickness variation (TTV) and thickness tolerances required by MEMS applications.