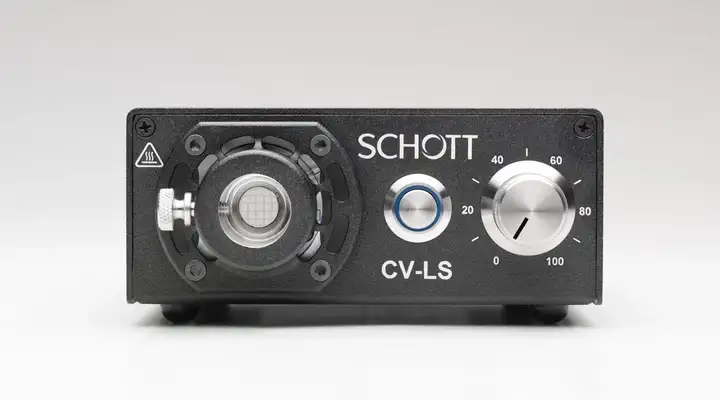 ColdVision Fiber Optic Light Sources
The extensive range of SCHOTT ColdVision Fiber Optic Light Sources provide flexible and versatile illumination for precise machine vision and microscopy applications. Utilizing LED and halogen light sources, the ColdVision family is specifically designed to operate seamlessly together for optimum performance.

Powerful, versatile and consistent
A modular system with a broad portfolio, ColdVision Light Sources have the optical power and versatility to take on all tasks in machine vision and microscopy illumination. A wide choice of lamps, seamless connectivity, and full control give them the advantage in providing efficient and precise lighting.
Homogeneous lighting
Light sources are perfectly harmonized with SCHOTT ColdVision Light Guides.
Low power consumption
Smart engineering leads to high energy efficiency.
Retro fitting
Existing SCHOTT and Fostec light sources can be seamlessly upgraded to new LED models.
Remote Control
Options with industrial Ethernet, RS232 and USB connectivity for remote control available.
Learn about the features and benefits of our ColdVision MC-LS LED light source.