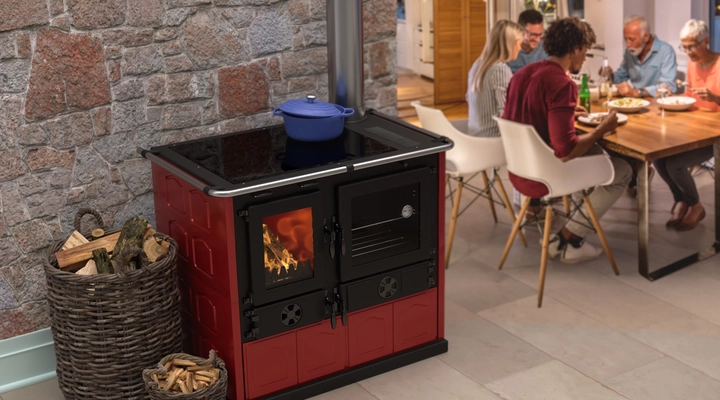 Wood Cook Stoves
The wood cook stove is a true icon of the kitchen, providing families with a traditional heat source and a focal point for the home. After centuries of service, the wood cook stove is now available with sleek glass-ceramic cooktop panels, which add resilience and beauty to the cooking experience.
A facelift for traditional cooking
For many people, a wood cook stove is part of the family. Its warmth, beauty, and dependability give it a timeless elegance and a comforting presence. While gas and electricity may be more convenient, wood cook stoves offer a style of cooking with a real sense of history, a pure, focused heat that comes through in the taste of the food. With the addition of glass-ceramic cooktop panels, these stoves now offer increased efficiency, improved safety, and an easy-clean surface that keeps the appliance sparkling year after year.
Benefits of the modern wood cook stove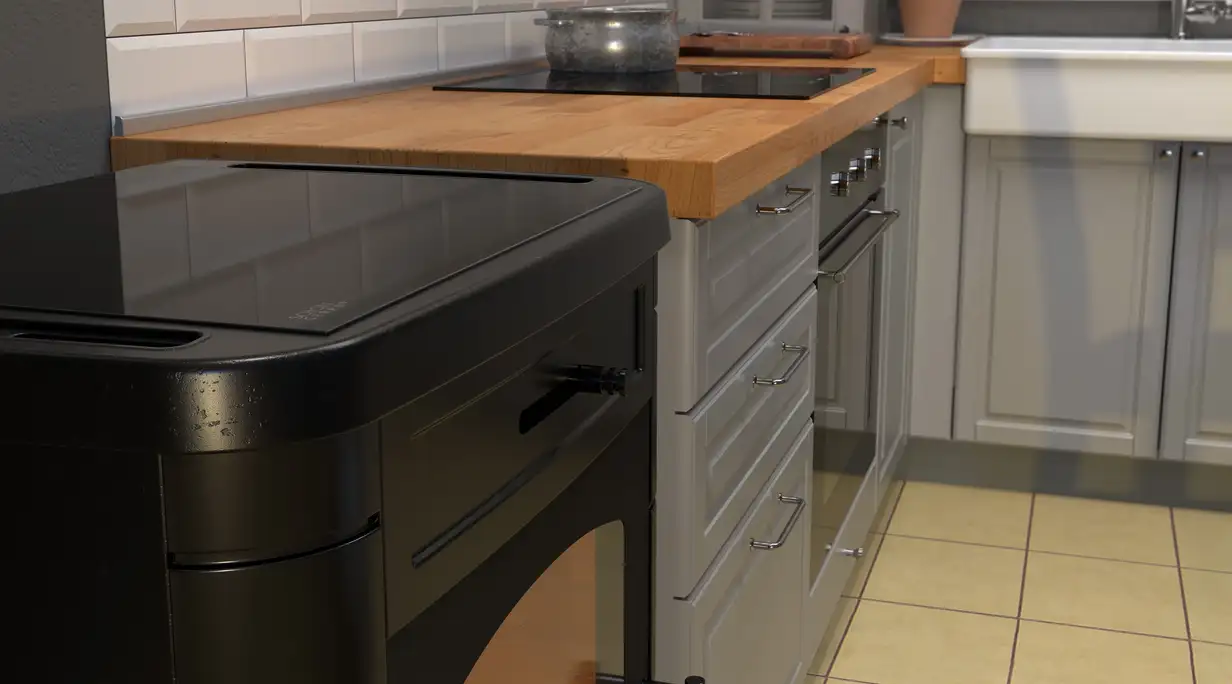 1/3
Modern design
The latest wood cook stoves blend seamlessly into the design esthetic of any modern kitchen, adding an individual touch of style that grabs the attention of everyone that walks in.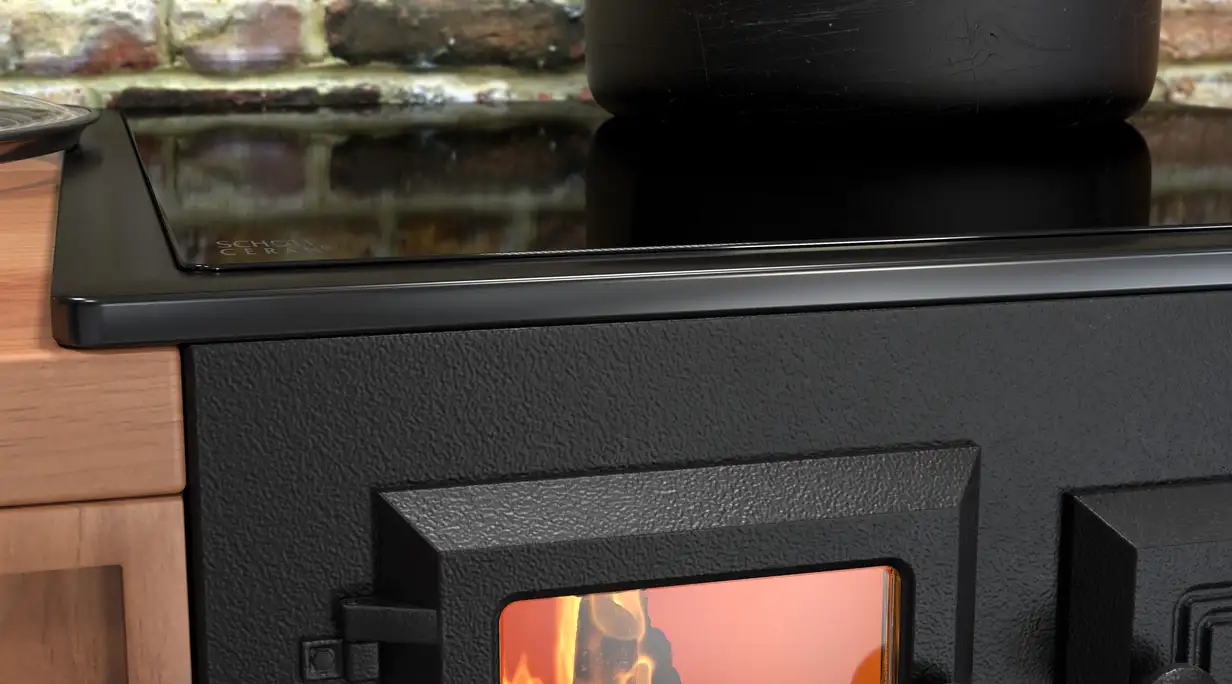 2/3
Easy maintenance
The glass-ceramic cooktop offers exceptional impact and temperature shock resistance, as well as high chemical resistance and compatibility with many cleaning agents. This ensures long-lasting looks and a quick and easy cleaning routine.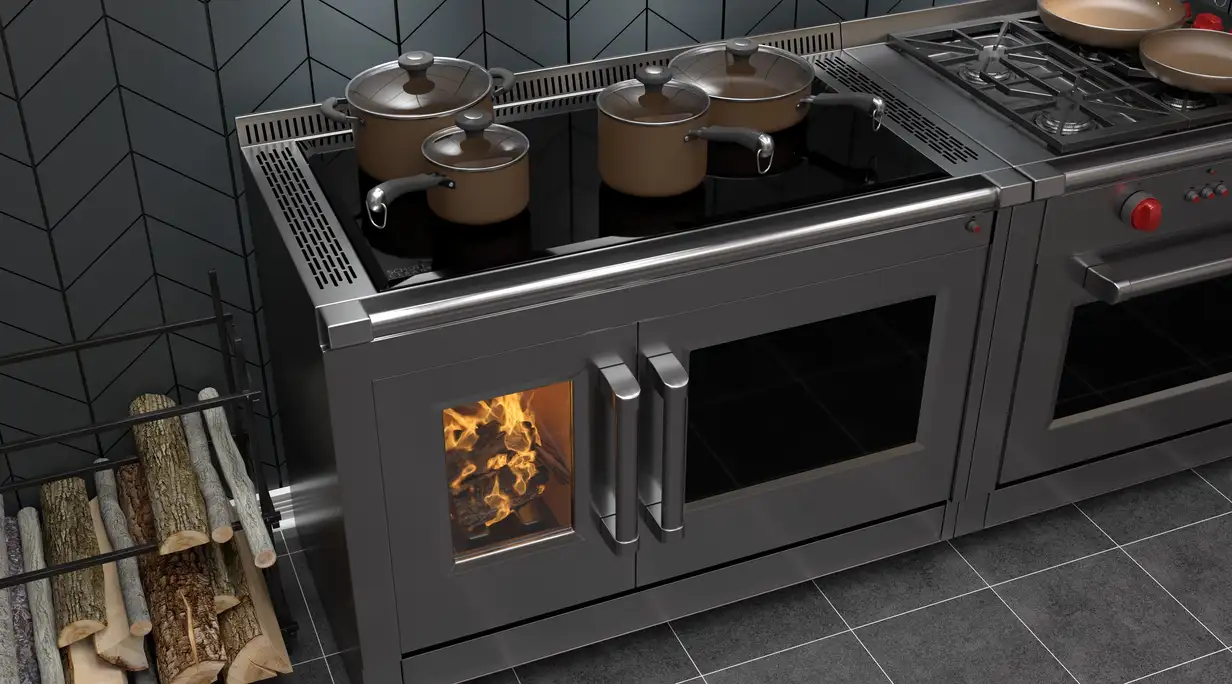 3/3
Safe, simple cooking
Modern wood cook stoves deliver focused heat exactly where it's needed, ensuring the chef has full control over their cooking. And while the cooking zone heats up, the edges of the panel remain cool, protecting the family in case of accidental touch.
The world's favorite cooktop
Since its launch in 1971, SCHOTT CERAN® has become the industry standard glass-ceramic cooktop, selling over 200 million panels around the world. Its success is due to a combination of a sleek, stylish look and an impressive range of technical properties, including high resistance to temperature differences, thermal and impact shock resistance, plus zero thermal expansion and high chemical resistance.
SCHOTT CERAN® key features
High temperature shock resistance
Withstands sudden temperature shocks of up to 700 ˚C, while its resistance to temperature differences means it remains free of cracks and breakage.
Superior impact resistance
CERAN® has proven itself to be spectacularly robust, resisting the impact of a 1.8 kg pot full of sand dropped 10 times onto each cooking zone from a height of 150 mm.
Sustainable materials
Made from natural raw materials such as quartz sand, CERAN® is free of harmful substances such as arsenic and antimony, and is completely harmless to food.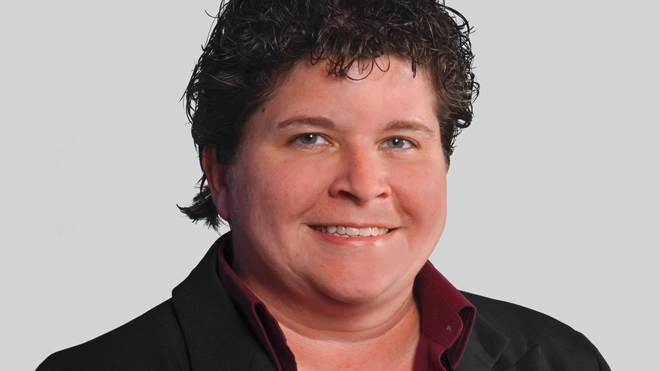 Glass-ceramic adds a new dimension of cooking and design to wood cook stoves. Homeowners can now have that modern kitchen feel, while still enjoying traditional cooking methods. Customers looking for meticulously engineered glass-ceramic should look no further than the original SCHOTT CERAN® glass-ceramic.