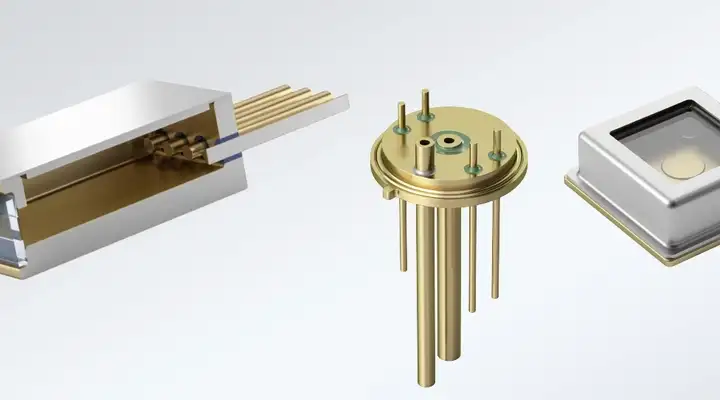 Hermetic Sensor Packaging
SCHOTT's sensor packaging enables reliable protection and functionality of sensor electronics, especially in harsh-environment, performance-critical applications. SCHOTT offers a broad portfolio of sensor housings using advanced hermetic sealing technologies to guard even the most sensitive electronics.
You want reliable sensor protection – we have you covered
With over 75 years of experience, we are a world leader in hermetic packaging and welcome challenges old and new. These include high temperature and pressure resistance, high-precision optical interfaces, complex circuiting, and high frequency requirements – to name a few. You can be sure SCHOTT is the right partner to fulfill your requirements with expert-made custom component designs.
Explore product properties in detail
Superior pressure resistance
SCHOTT sensor packages can be designed to withstand extreme pressure – up to 2,000 bar in some automotive applications.
Extreme temperature resistance
Typically ranging from -200°C to +450°C. With HEATAN™ technology, capabilities measure beyond 1000°C.
High optical precision
In-house (optical) glass expertise enables us to offer sensor packages with advanced optical windows, lenses, and coatings.
Customized and standard designs
Customization is our specialty, but we also excel in standard sensor packaging – including our extensive selection of Transistor Outline packages.
Superior reliability
SCHOTT sensor packaging can be designed to offer an extremely long lifetime – up to 30 years or more depending on application.