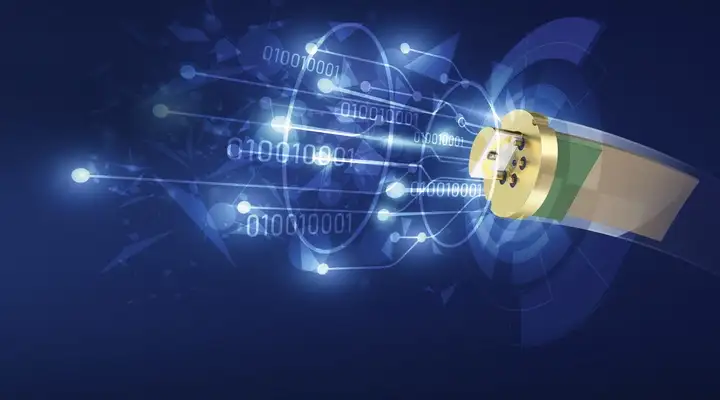 Transistor Outline (TO) Packages
SCHOTT's hermetic transistor outline (TO) packages provide reliable encapsulation and protect sensitive semiconductor components from adverse effects. Perfectly matched TO headers and caps, as well as extensive customization possibilities, enable our customers to develop high-performance optical modules.
Enabling the highest possible performance
High-performance chips require high-performance housings. SCHOTT's hermetically sealed TO PLUS® packages provide reliable encapsulation and enable precise signal transmission thanks to superior optical designs and excellent thermal management.
Broad portfolio
SCHOTT is the one-stop shop for TO headers, as well as high-precision TO caps.
Reliable hermeticity
SCHOTT TO packages use proven glass-to-metal sealing technology to provide reliable hermetic encapsulation.
High speed
SCHOTT's 50G TO technology delivers unprecedented speeds with 50 gigabyte single-channel data transmission.
Excellent heat dissipation
Our TO headers with cooling functionality can solve the potential issues with exceptional thermal management.
Stable optical properties
SCHOTT TO caps meet the highest precision requirements for light beam input and output.