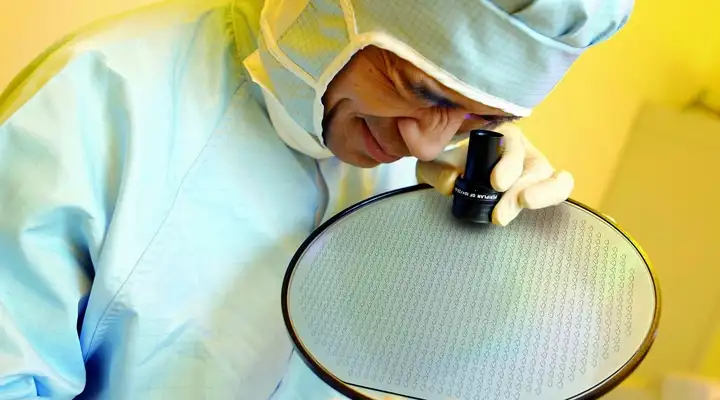 HermeS®
HermeS® glass wafer substrates with hermetically sealed, solid through-glass vias (TGV) enable ultra-miniaturized, fully hermetic sensors and MEMS devices in Wafer Level Chip Size (WLCSP). The extremely fine-pitched vias enable reliable conduction of electrical signals and power into and out of the MEMS device.
High-level sealing
SCHOTT's leading glass-to-metal sealing technology keeps our TGV wafer electronic packaging totally gas-tight, protecting the passage of electronic signals and electrical power through a MEMS device.
EXPLORE MATERIAL PROPERTIES IN DETAIL
Superior reliability
Long-term performance of the MEMS device due to higher mechanical, thermal and chemical resistance of glass.
High RF performance
Excellent RF performance, due to low dielectric constant of glass and highly conductive via materials.
Optical transparency
Glass transparency enables better processing and quality control during the production process of a MEMS device.
Miniaturized packaging
HermeS® enables extremely miniaturized designs since the TGV can be directly attached to the silicon MEMS.