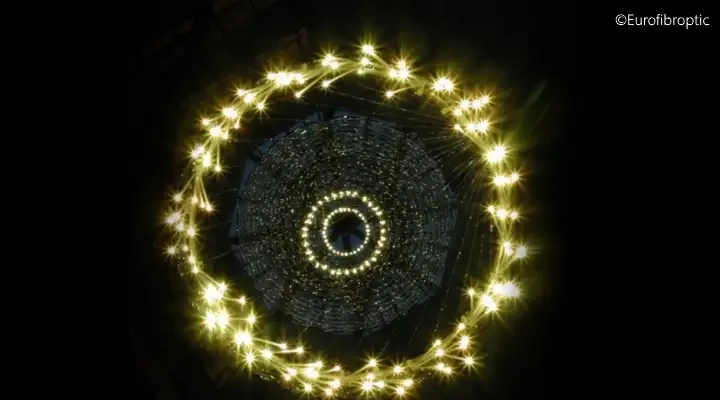 Decorative Fiber Optic Lighting
Museum and retail showcases, as well as saunas and spas are beautifully highlighted by SCHOTT Decorative Fiber Optic Lighting solutions. Using fiber optics and LED light sources, our illumination systems offer high performance and low cost of ownership, alongside compelling and effective lighting.
SCHOTT Decorative Fiber Optic Lighting for challenging spaces
Achieving extremely homogeneous lighting in tricky environments is challenging. But by combining the benefits of LED longevity with fiber optic flexibility, new ideas can be brought to life, overcoming constraints from heat and humidity or UV and IR radiation. All this while generating the best possible lighting effect, color temperature and CRI.
Electrically safe
For worry-free light performance in wet and dry environments.
Zero harmful radiation
No EMI, heat or humidity issues at light output.
High CRI
Creates white light in various color temperatures for effective object rendering.
Stable performance
Color and brightness stability across the light source range.