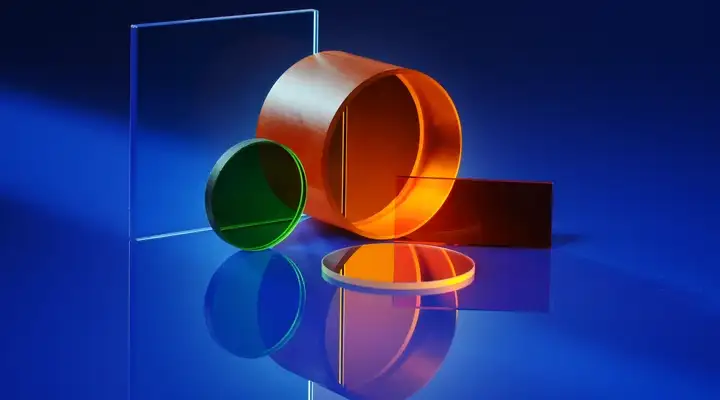 Optical Filter Glass
For more than 135 years, SCHOTT Optical Filter Glass has been known for its high quality, purity and outstanding properties. Offering selective absorption in certain wavelength ranges, our broad portfolio and experience in the field means we can find a bespoke spectral solution for your exact requirements.
Robust quality, unrivalled range
All SCHOTT products benefit from our policy of rigorous quality control, and we manufacture optical filter glasses in all colors and specifications according to the DIN 58131 standard, as well as MIL specs. Thickness tolerances, spectral range, optical density and polish quality can all be modified to your specific requirements in consultation with SCHOTT experts, while our filter calculation tool makes that process even easier, assessing your needs to provide you with an individual solution.
EXPLORE MATERIAL PROPERTIES IN DETAIL
Wide portfolio
With more than 70 different optical filter glass types, from standard matte plates to your specific needs, choice is never an issue.
High transmission
Our optical filter glass offers high transmission for the desired range of wavelength.
High blocking
Unwanted light is blocked by absorption and cannot cause any disturbance to the system.
No polarization effects
Polarization is not affected by filter glass.
Barrier coating options
In-house barrier coating capabilities include resistance to humidity and scratches or additional functions according to your needs.