Fusion energy breakthrough enabled by laser glass and optical glass from SCHOTT
Tuesday, December 13, 2022, Duryea, PA, USA
National Ignition Facility (NIF) at Lawrence Livermore National Laboratory in California reached new milestone in laser fusion research, achieving a net energy gain in a fusion reaction for the first time
SCHOTT supplies the world's biggest laser at NIF with laser glass and other critical optical glass components for its research
SCHOTT glass products supplied to NIF are manufactured and processed in Duryea, PA, and in Europe
For over half a century, scientists have tried to recreate the fusion reactions that power the sun. Their challenge has been generating more energy than a fusion reaction itself consumes. For the first time, NIF has now reached this major milestone, known as net energy gain.Last week, NIF's experiment delivered 2.05 megajoules (MJ) of energy to the target, resulting in 3.15 MJ of fusion energy output. The result was ignition, as well as modest net energy gain. Scientists believe this technology could one day help generate commercial-scale power.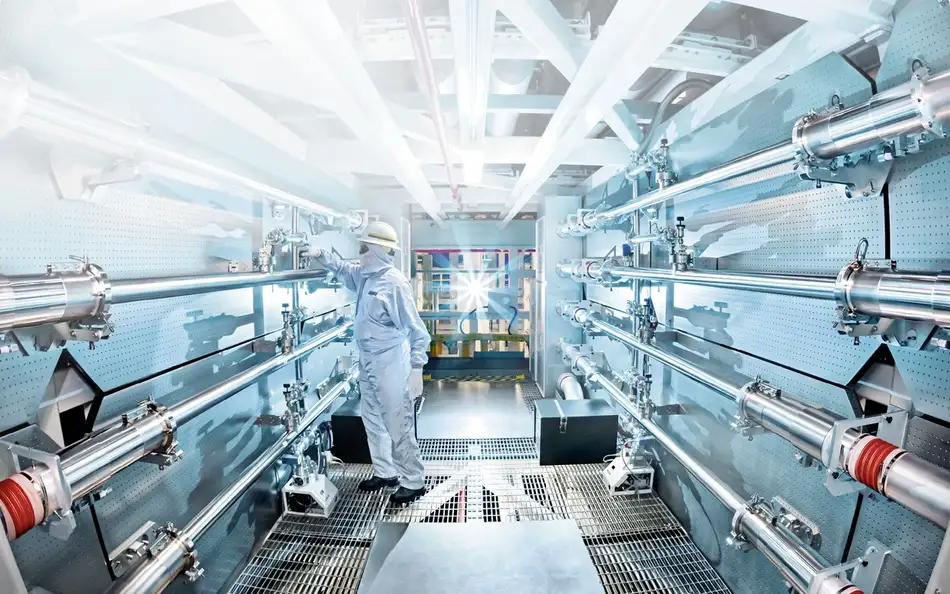 Powered by high-end components – Made in the United States & in Europe
"Our optics teams are very excited about this achievement. We've been working toward this for decades, solving problems that seemed unsolvable. We're looking forward to continuing to deliver perfect optical glass solutions as part of our commitment to developing clean power solutions," says Bill James, Head of Research and Development for
SCHOTT North America
, Inc. SCHOTT supplies laser glass and optical glass for all relevant parts of NIFs high energy laser used for its groundbreaking research. Besides advanced
laser glass
, this includes
fused silica
,
BOROFLOAT®
debris shields,
N-BK7
polarizers and turning mirror substrates, blast shields between flashlamps and the laser slabs, and specialty filters.
Links:
Read more on the achievement via NIF
Learn more on the historic milestone via the U.S. Department of Energy
Pioneering – responsibly – together
These attributes characterize SCHOTT as a manufacturer of high-tech materials based on specialty glass. Founder Otto Schott is considered its inventor and became the pioneer of an entire industry.Always opening up new markets and applications with a pioneering spirit and passion – this is what has driven the #glasslovers at SCHOTT for more than 130 years. Represented in 34 countries, the company is a highly skilled partner for high-tech industries: Healthcare, Home Appliances & Living, Consumer Electronics, Semiconductors & Datacom, Optics, Industry & Energy, Automotive, Astronomy & Aerospace. In the fiscal year 2021, its 17,300 employees generated sales of 2.5 billion euros. SCHOTT AG is owned by the Carl Zeiss Foundation, one of the oldest foundations in Germany. It uses the Group's dividends to promote science. As a foundation company, SCHOTT has anchored responsibility for employees, society and the environment deeply in its DNA. The goal is to become a climate-neutral company by 2030.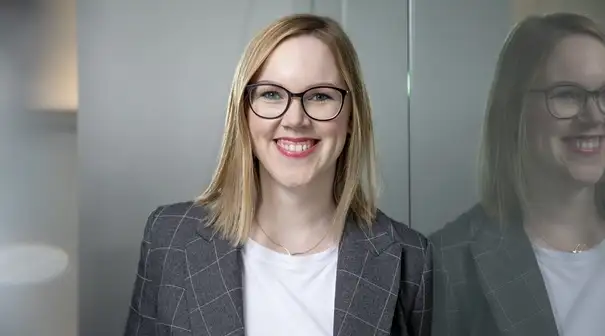 Lea Kaiser
PR & Communications Manager