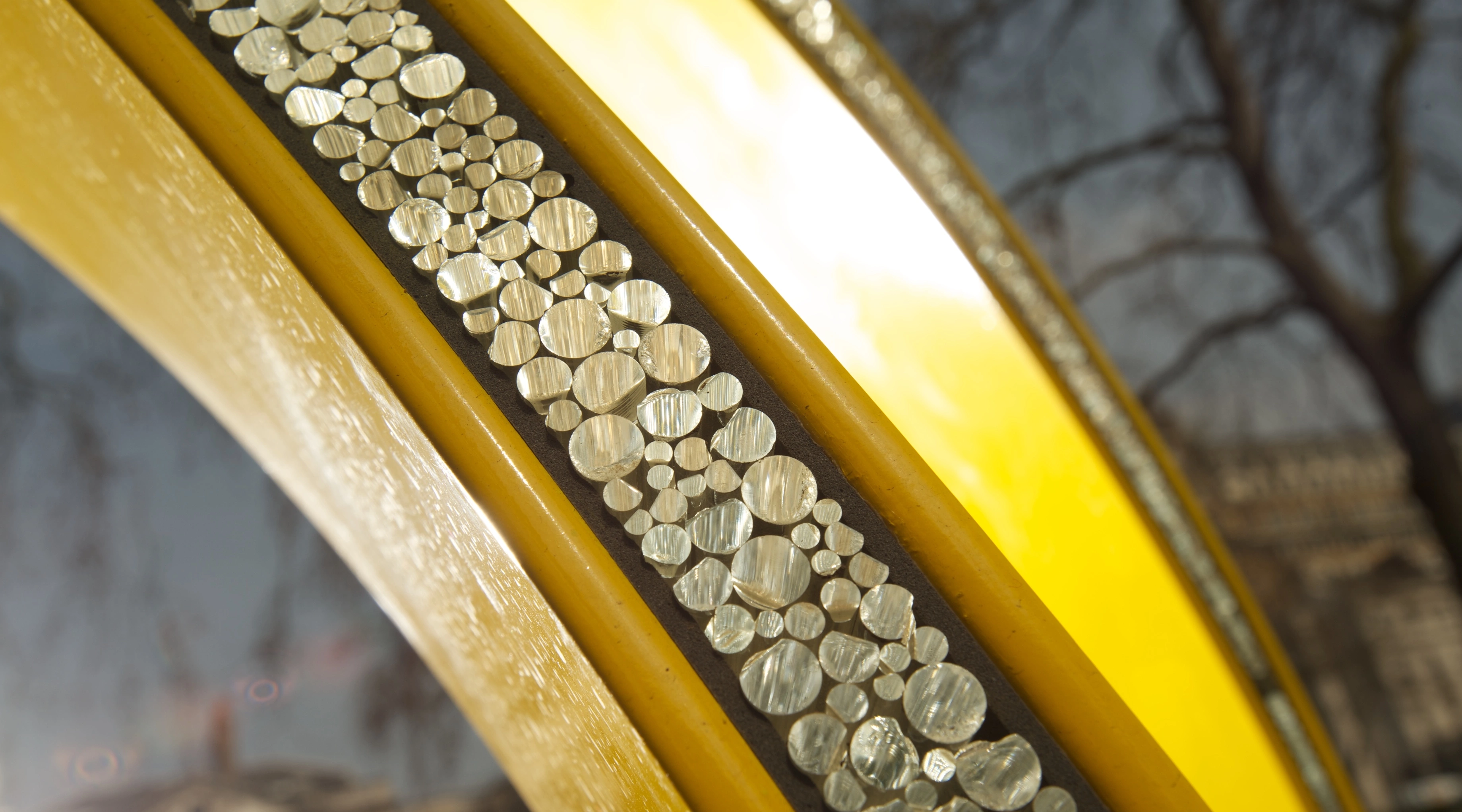 Art Installations and Glass Constructions
Artists all over the world appreciate the beauty and versatility of glass, and frequently turn to glass tubing and rods when creating memorable and unique installations and constructions.
The power of art elevated by glass
Great art always serves a purpose. That purpose could be beauty, inspiration, social change, or practical. But whatever the desired outcome, glass has the ideal combination of material properties and elegant looks to elevate any installation or construction from ordinary to extraordinary. Whether glass is the central feature or complements other materials, it boosts creativity by enabling new ways to create unique and memorable structures, making art more accessible and part of everyday life.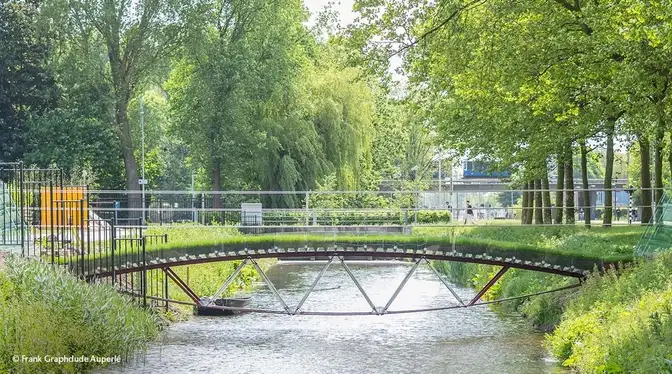 1/8
The glass bridge
Discover below why academics and researchers at the Delft University of Technology in the Netherlands chose DURAN® glass to build a stable bridge. In the ultimate test of strength and resilience, glass passed with flying colors.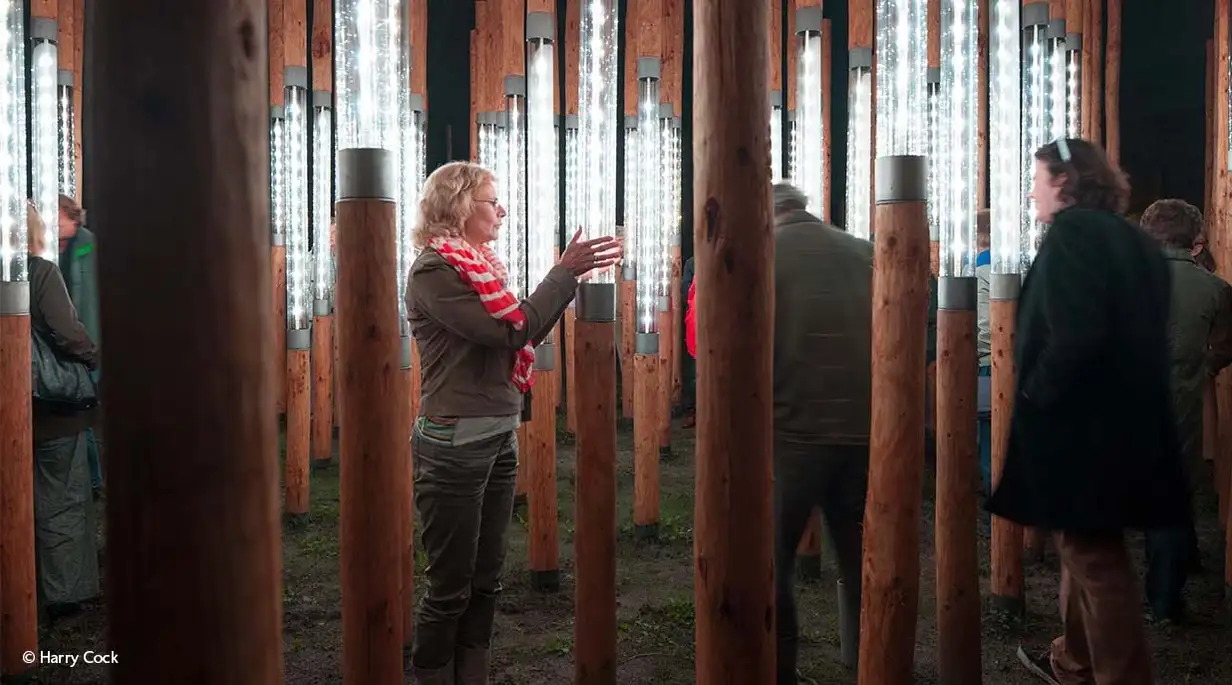 2/8
Blending science and nature
Installed in the Dutch city of Assen, "The Window of Your Eyes" uses DURATAN® glass tubing and over 2,300 LED lights to illuminate 200 tree trunks. As the viewer walks between the trunks, light flows in all directions to create a dramatic relationship between natural materials and sustainable technology.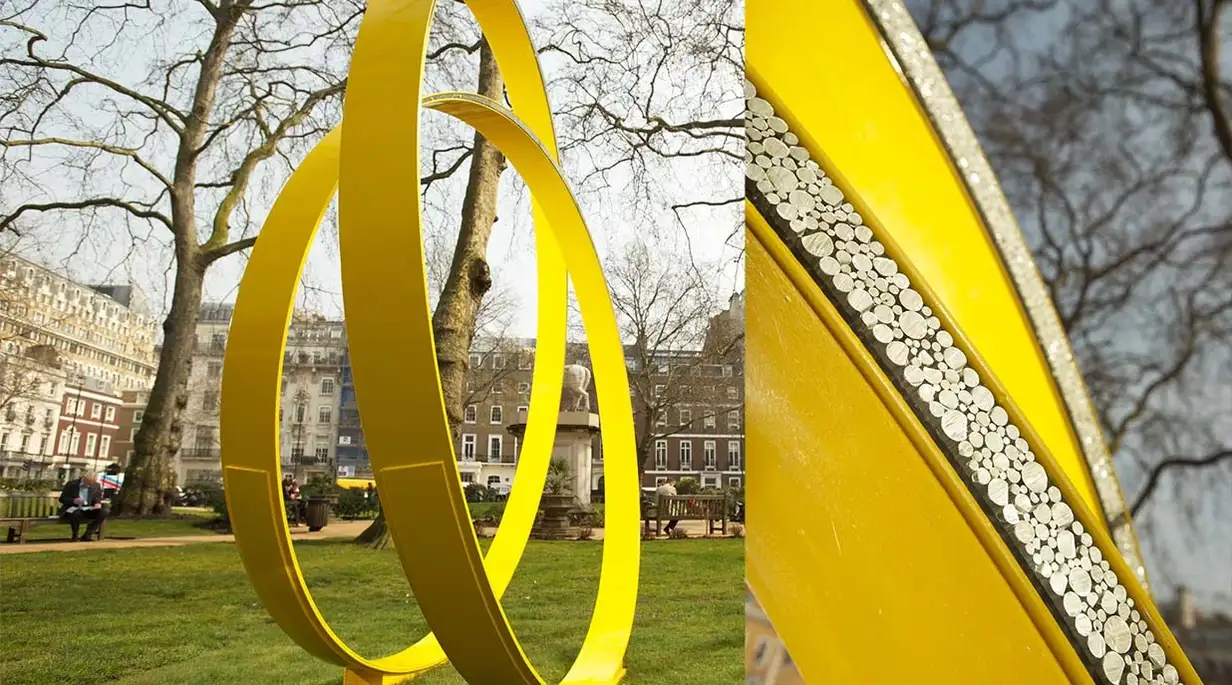 3/8
The infinite light loop
Titled "Aurora", this fascinating artwork by Tim Morgan is made from two belts of steel and thousands of DURAN® glass rods. The effect is stunning, with the glass capturing and reflecting the sunlight, with its colors and intensity changing with the passing day.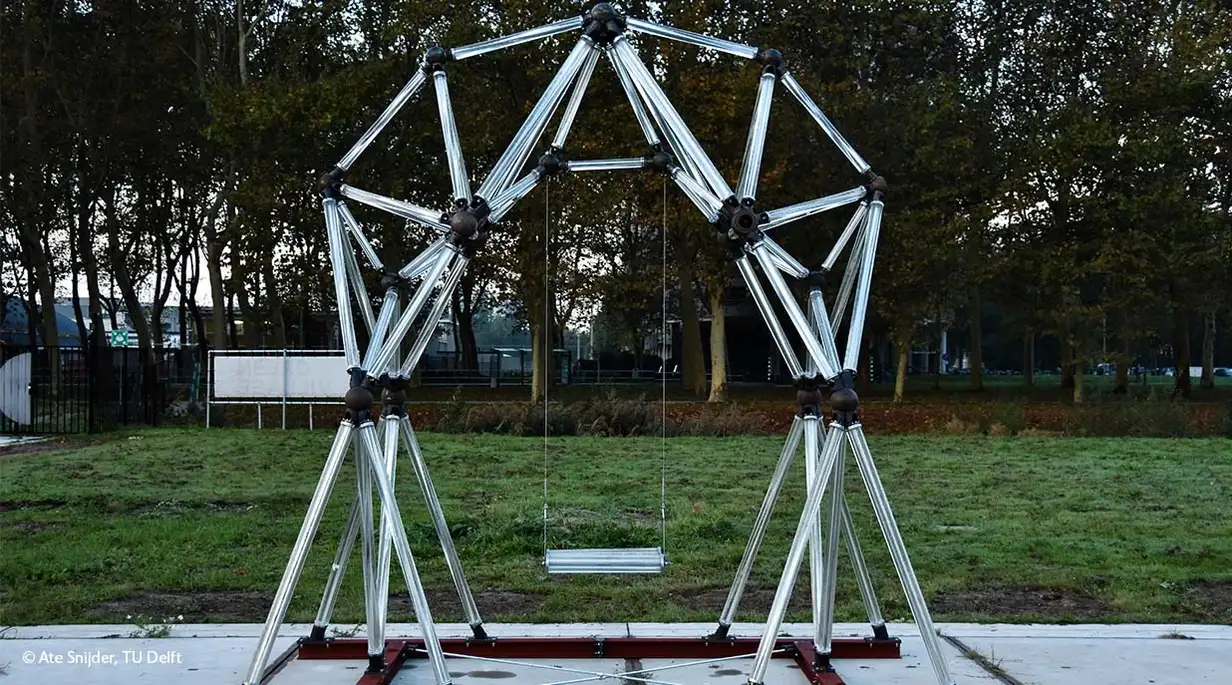 4/8
Strong, sculptural and fun
Ate Snijder, chair of Structural Design and Mechanics at Delft University of Technology, developed a swing made from glass rods to demonstrate the material's combination of structural quality and architectural value.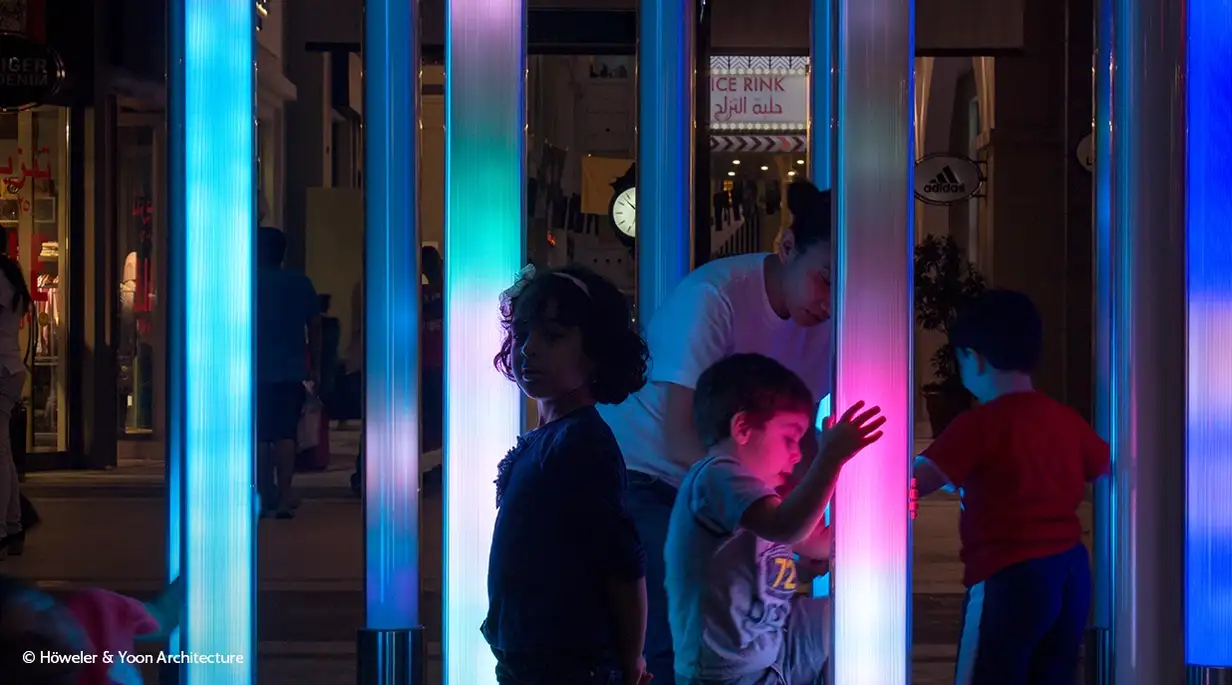 5/8
The magic touch
One of the world's largest shopping centers, Dubai Mall contains the unique interactive installation "Aviary". This combination of SCHOTT borosilicate glass and touch technology invites the user to explore and create musical and color compositions.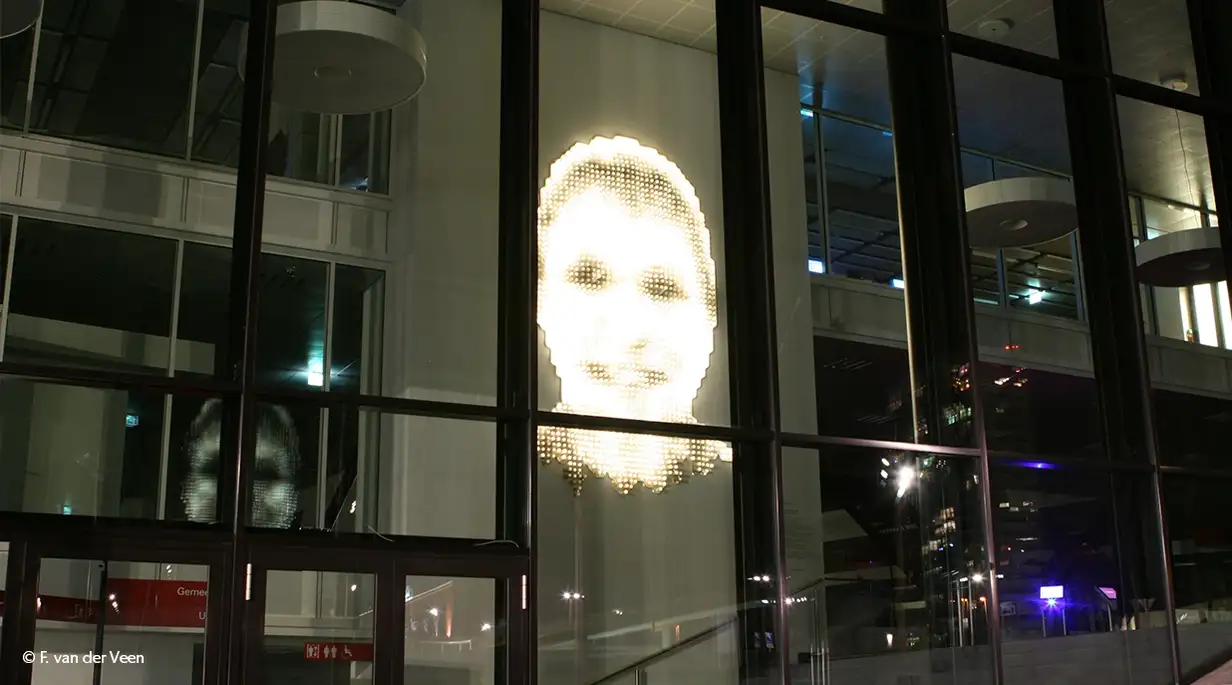 6/8
The people's smile
Located in the Social Affairs and Welfare building in the Dutch city of Groningen, the "Groninger Universalis" installation is composed of more than 2,000 colored DURAN® glass tubes by artist Lambert Kamps that form a giant, welcoming face.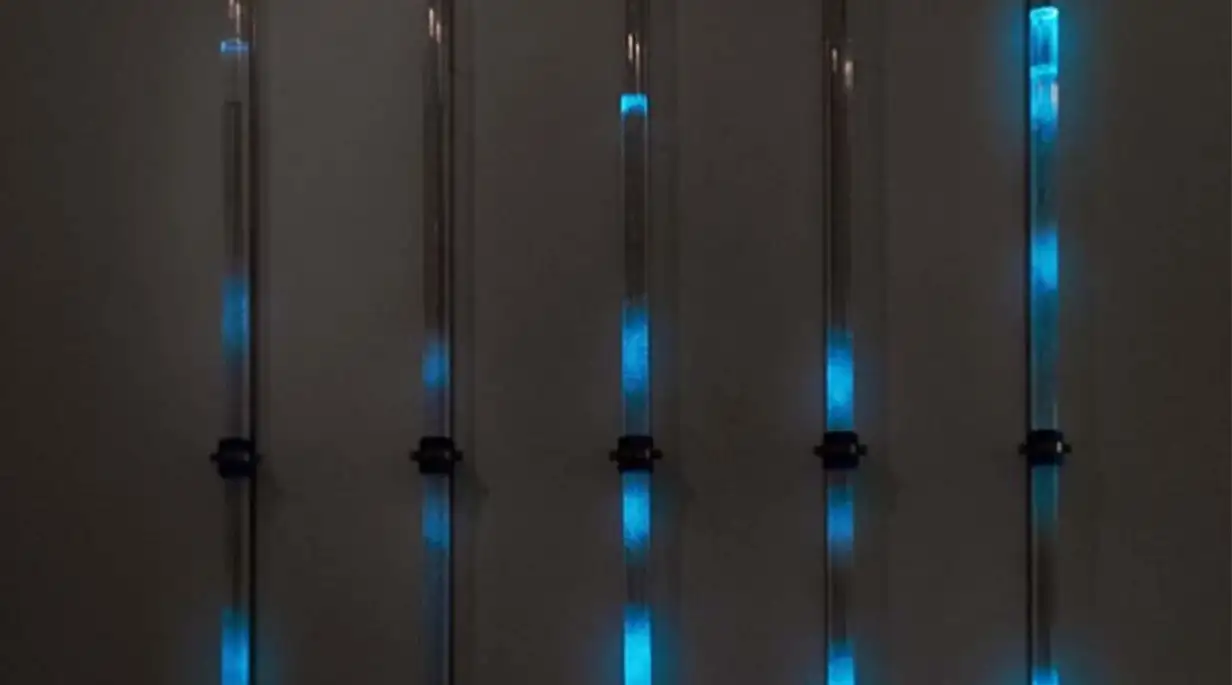 7/8
Generating natural and artistic energy
Visual artist Andreas Greiner's latest work combines art and science to create a spiral-shaped photobioreactor filled with luminescent deep-sea algae. Made using DURAN® glass tubes, the photobioreactor literally illuminates the natural energy production processes.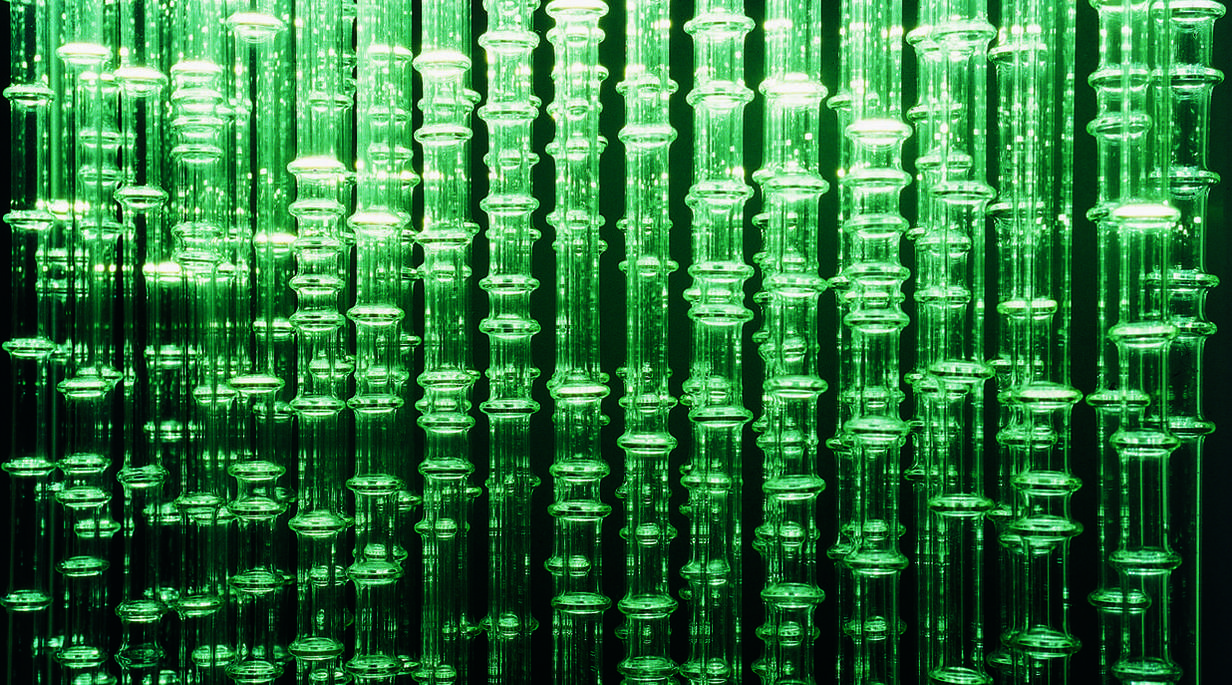 8/8
Inspiration through illumination
The Swiss artist Josef Andraska uses glass to refract light sources, changing their appearance depending on the viewer's position. By creatively placing DURAN® glass tubes together then illuminating with Spectraflex light conductors, he achieves a fascinating 3D effect.
Discover why scientists at the Delft University of Technology built a bridge made of glass.
Discover why scientists at the Delft University of Technology built a bridge made of glass.

Watch what happens when people interact with the Aviary installation in the Dubai Mall.

Find out how students at the Delft University of Technology tested their glass bridge.

Watch a demonstration of the glass swing at the Delft University of Technology.

Listen to Ate Snijder explain how he and his team designed and built a glass swing.
Testimonials
The best people to ask about our glass for art installations and constructions are the artists themselves. Discover what they have to say.
The art of glass processing
At SCHOTT, we believe in the power of art and its ability to bring people together in appreciation and enjoyment, and we have extensive experience in working with artists, companies, and organizations to help realize their visions. Products such as DURAN® and CONTURAX® glass rods and tubing offer strength, resilience, and heat resistance, as well as a huge range of shapes and sizes, to suit the majority of artistic and functional requests for exceptional installations. This paired with additional processing capabilities like drilling, cutting, grinding opens unlimited inspirations for new ideas. Glass works especially well in lighting applications for exquisite illumination effects.
The versatile choice
Glass tubing provides a vast range of choice when it comes to material properties and outside diameters, giving the artist freedom to bring their vision to life. Specialist coatings can be added for extra resilience and safety, while lengths of up to 4 m are possible for large-scale projects.
The versatile choice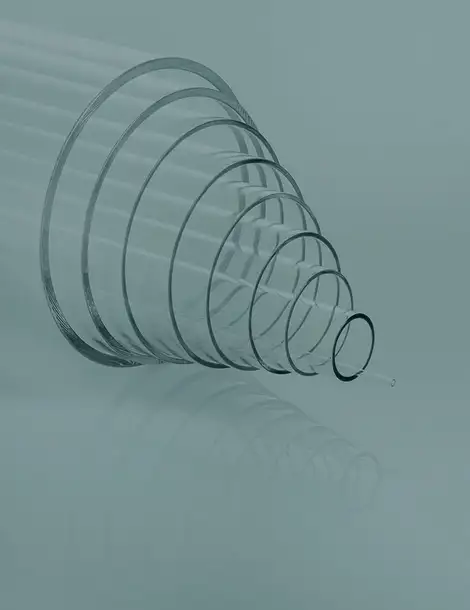 A range of shapes
With SCHOTT glass tubing and rods you are not limited to simple circular shapes. We have a range of profiled and structured CONTURAX® products that open up even more possibilities for artistic expression. And for projects that require a more robust glass, CONTURAX® Tough can handle demanding environments.
A range of shapes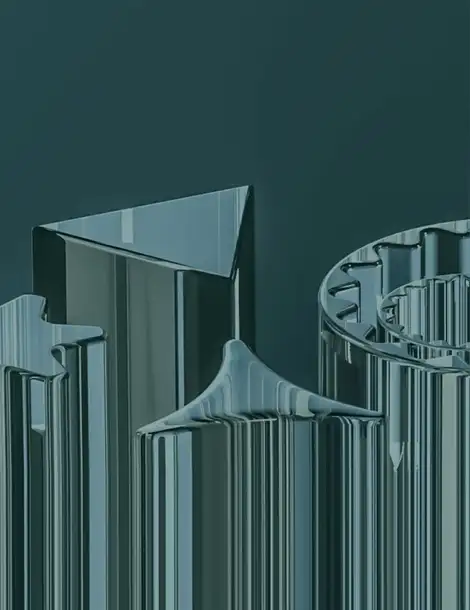 Combination with technology
The replacement of traditional construction materials such as steel in architectural structures demonstrates the strength of glass. Many installations that use glass also take advantage of its high transmission by adding light. Made from borosilicate glass, DURAN® and CONTURAX® glass tubing offer high levels of heat resistance, so can be combined with lighting components to deliver a stunning effect both day and night.
Combination with technology