Gray Optics: Improving optical imaging for minimally invasive surgical procedures
Gray Optics is advancing optical system design and product development in biomedical and industrial optics. Founded by Dan Gray in 2017 and based in Portland, Maine, the company is on a mission to define innovative strategies and develop novel imaging technologies as a strategic partner for its clients.

Gray Optics focuses on optical imaging for minimally invasive surgical procedures and other critical medical imaging applications as well as high-resolution and compact microscope technologies. In addition, the company supports industrial applications, which rely on advanced optical technologies such as machine vision, 3D imaging and additive manufacturing.

In this interview, Dan Gray talks about designing complex optical systems, the importance of illumination to provide enhanced visualization, and his passion to inspire the youth for optics.
Dan Gray, PhD, is the Founder and President of Gray Optics, based in Portland, Maine. He is an accomplished Principal Optical Engineer with 15 years of industry experience developing medical devices. Dan holds a Bachelor's, Master's, and Ph.D. degree from the University of Rochester (New York) in Optics, a Six Sigma Black Belt obtained while working at General Electric, and an APMP Project Management Certificate from the ILX Group in London. Applying his background in optical engineering and product development, Dan is passionate about helping medical companies develop and advance their imaging technology.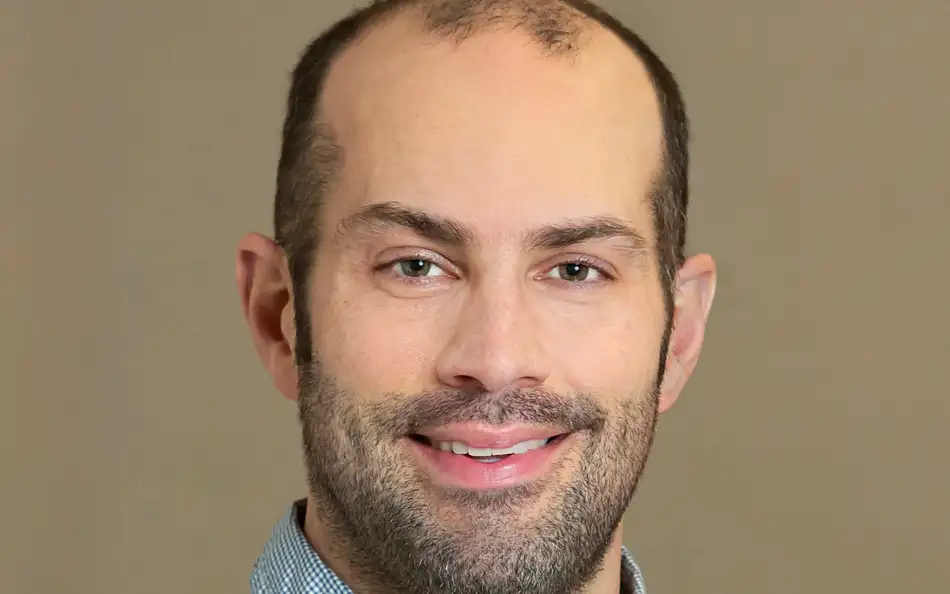 After more than 10 years in industry as an optics expert, you founded Gray Optics in 2017. What initiated this step, and – looking back – would you go the same path again?
I was living and working in the Albany area at General Electric in a research-focused department, working on early-stage technology development. I realized that I am motivated more by the later stages of the technology development process, where there is a strong chance that the work goes into a product that solves 'real-world' problems and impacts people positively.

So, I left General Electric and came to work for an imaging company in Maine. My family fell in love with the area, and we decided to stay. That provided the opportunity to start Gray Optics locally where there is a great environment for photonics technology and medical device companies that strikes the right work-life balance.

Would I do it again? Absolutely, because at Gray Optics, I can exercise my passions: optics, improving lives with medical and industrial applications, and product development.
Gray Optics designs and manufactures advanced optical systems for its customers. Please introduce us to your work.
Gray Optics is an authority in the development of complex optics for medical, life science (biomedical) and industrial markets. We are proud to be highly differentiated in the design, assembly, and testing of complex optical systems, illumination systems, lens assemblies, optics modules and complete optical subsystems.

We add value because we leverage our domain-level expertise and the vast experience of our engineering and product development team to help solve our customers' complex optical instrument design problems. To offer domain-level application knowledge, we have hired a highly skilled engineering workforce across a variety of disciplines from optical, mechanical, software, systems-level engineering to metrology and testing. We are unique because our teams truly understand both the application and technology, which allows us to accelerate product development and thus time-to-market.

Our approach has allowed us to create strong trusted relationships and partnerships, resulting in a win for all, especially when we need to meet strict project deadlines for regulated medical device development. Essentially, becoming involved at the design phase helps us be more "sticky", and we can pull through the product assembly and test business for sustainable growth. Our expertise helps reduce risk to projects – design it right, the first time! Many of our customers today have been with us since the beginning, which is a testament to the team at Gray Optics that we are "All In" with our customers.
What fascinates you about using light-based technologies to advance applications in healthcare and life sciences?
It is very exciting for me to see all the different ways in which we can apply optics and light-based technologies to improve people's lives, especially in healthcare. We work a lot on surgical robotic systems and endoscopy. The anecdote is that the camera at the endoscope tip is really "the eyes of the surgeon", so by providing visualization and enhanced visualization, we allow surgeons to see beyond what the normal eye could see.

In life sciences, I love the challenge of advancing traditional technologies used in microscopes that consume big spaces on the laboratory bench by finding ways to engineer and simplify the core technologies so that they can be used in point-of-care applications.
Endoscopes pose a significant challenge for illumination design due to their compact size and often large field of view, which typically varies based on the scope's medical application. Although today's flexible or rigid endoscopes may look like a simple tube, it is an incredibly sophisticated instrument with vast expertise packed into a device with a diameter about the size of an adult finger or less. Current state of the art endoscopes take advantage of miniaturization and miniature CMOS image sensors, which are now available in packages smaller than a millimeter on a side. The steady miniaturization of endoscopes poses new and challenging requirements for illumination designs.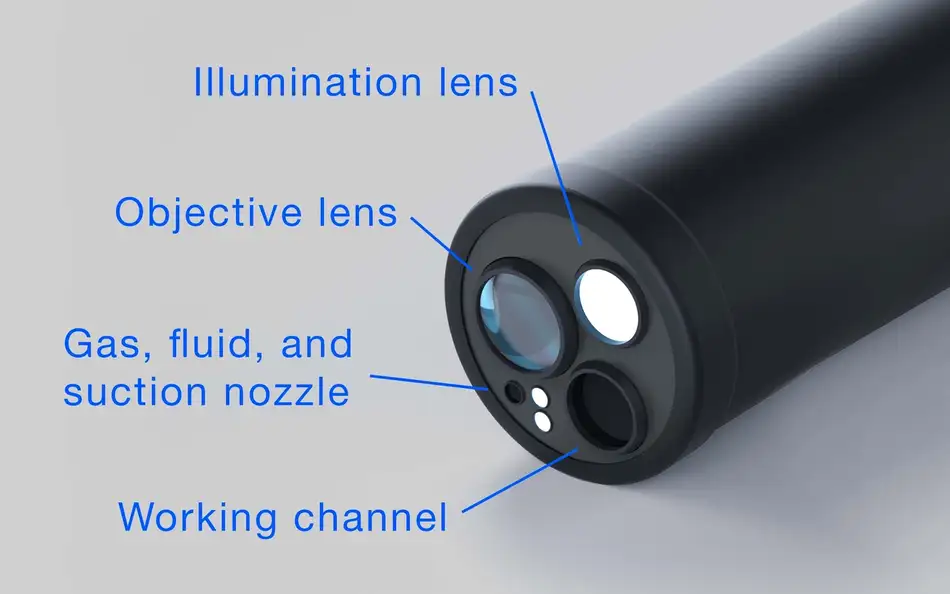 How do visualization and illumination advance endoscopy and robotic surgery?
With the advent of technologies such as artificial intelligence, machine vision and fluorescence imaging – that go above and beyond the naked eye –, the advancement in visualization and imaging has really come into play. Additionally, you must understand the current state of the technology. The endoscopy market has blossomed through the rise of miniature camera technology, developed for mobile applications. We are seeing a lot of transfer of components such as image sensors and illumination technology from the mobile phone industry into the medical space, enabling size and cost reductions as well as performance enhancements that were not available through conventional optical techniques. Artificial intelligence and machine vision systems, which first got implemented in industrial applications, are now finding their way into the medical space and surgical robot systems.

We find that our customers often minimize or "forget" about illumination. We spend a lot of time educating them that the design of the illumination system is a key factor in providing superior image quality, allowing the surgeon to observe tissues, blood vessels, and more with the greatest detail. That is why, when developing a new endoscope, robotic visualization optics or other handheld medical devices, it is so important to properly match the illumination system to the imaging system.

Most endoscopes have a wide field-of-view (FOV), which requires broad illumination angles. An optical fiber with a high numerical aperture is a good match. There are even some smaller endoscopes with a kind of "fish-eye" lens that allows surgeons to see everywhere "around" the endoscope. In every case, the illumination systems must efficiently couple the light from the light source through typically fiber optics to the tip of the endoscope to produce enough brightness and angle.
Gray Optics' design expertise has recently supported the development of COVID-19 point-of-care tests. How do your design expertise and assembly capabilities come into play?
It was exciting to be able to participate in the global fight against COVID-19 and the team got very energized around supporting the testing by helping to identify viruses from an optical perspective. Higher-end PCR systems utilize expensive equipment that is not scalable for use as a screening method in a pandemic situation. Understanding the core fundamentals of what is in a full lab PCR instrument and reducing it in practice as something that could be distributed at scale very quickly was interesting for us. The new point-of-care (POC) tests enable rapid detection and diagnosis outside hospitals or physicians' offices, providing results within minutes.

The POC instrumentation consist of a basic imaging system with a camera and rely on fluorescence detection – in more complex systems, they have up to 6 different wavelength channels . They require expert design of the illumination and detection arms to ensure test speed, accuracy, and test repeatability. In the end, reliability and availability are cornerstones in preventing the spread of COVID-19 and other infectious diseases.

As we all watched the demand for point-of-care testing surge, we supported our customers – top medical diagnostics manufacturers – in their product development and engineering activities. We designed custom optical systems, supporting rapid testing based on molecular, antigen, or antibody detection involving fluorescence. LED light sources are used in the current generation of instruments and devices, and our expertise in LED illumination, both design and optimization, helped us address some of the challenges our customers were facing. Our success is based on the ability of our engineers to take their skills from one area and apply them to another. That is how we can offer the right solution to our customers in a rapid fashion.

We remain heavily involved in PCR instrument design and look forward to continuing to expand our business in this area.
On a more personal note: You engage regularly in youth work and introduce middle school children to bioscience with hands-on experiments. Please share your experience!
Gray Optics is based in Portland, Maine – a fantastic region that turned out to be a great bio and life science cluster. We are a member of the industry association "Bioscience Association of Maine", dedicated to promoting growth and development in our state. One activity, the "Maine Bioscience Days", has the goal to educate and motivate middle school students around biosciences technology and STEM (Science Technology Engineering Mathematics) areas. I have participated over the past years, doing demonstrations that help the students see real-world applications of optics in a way that is fun and engaging.

I personally always find it exhilarating how things that I consider day-to-day technologies can get those people, who are not exposed to them, excited. For example, I introduce students to how lenses create an image. We build a microscope to take a picture of a cell with a smartphone, or we do "surgery" on vegetables by exploring the insides of peppers or pumpkins with an endoscope that we developed. Additionally, we talk about choosing a career in the field of biosciences and what your daily work life would look like. For me, it is always a fun activity, and it is really rewarding to see the students try something new and explore technology.
Text: Dr. Haike Frank, SCHOTT
All photos: Gray Optics
April 15th, 2021