Generating energy naturally
Visual artist Andreas Greiner's latest work is at the border of art and science: a spiral-shaped photobioreactor filled with luminescent deep-sea algae and built from SCHOTT glass tubes. Greiner literally illuminates natural energy production processes.
Andreas Greiner is a graduate of the Institut für Raumexperimente at the Berlin University of the Arts and a master student of Professor Olafur Eliasson, who teaches there. Following studies in medicine and sculpture, his focus is now on time-based, living and digital sculptures. His work often addresses possible extensions of classical parameters in sculpture. He concentrates on the increasing dissolution of classical dichotomies of nature, technology and culture and the associated anthropogenic interventions in nature and evolution.
Already during his studies of art and medicine, Andreas Greiner was interested in the dichotomies of nature, technology and culture. It became apparent early on that these were also to set the course for his visual art – until today, as his most recent work shows.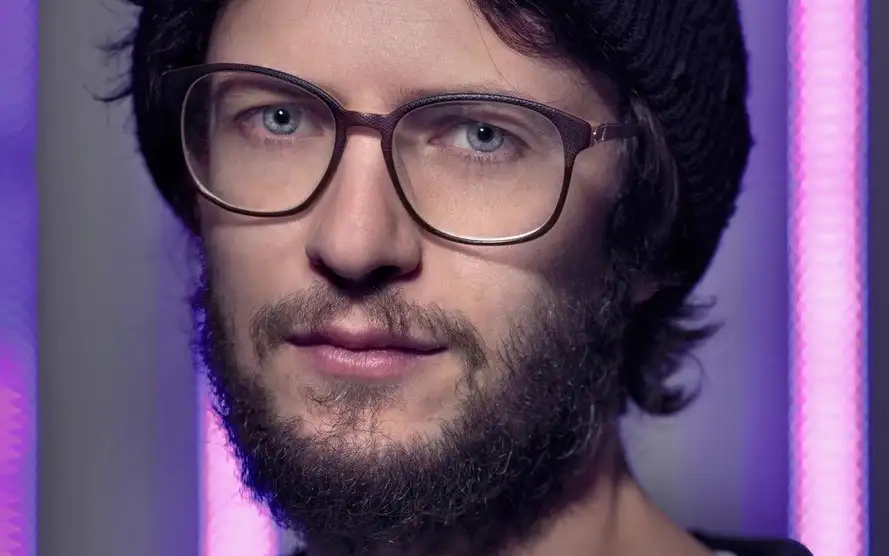 Spiral-shaped photobioreactor made of glass tubes
Greiner's work stages transformation processes of nature from which energy can be naturally generated. At the center of his room installation stands a spiral-shaped photobioreactor made of glass tubes. The installation becomes an experience in light of the bioluminescent deep-sea algae "Pyrocystis fusiformis" growing within it. Daylight interacts with the algae as it binds CO2 and later releases the light energy by glowing in the dark. The process is facilitated by a mechanical pulse of rising air bubbles. The artist and scientist had spent years perfecting the cultivation of this particular algae strain. For his project to succeed, he needed a glass reactor that would let in only that light necessary for growth, but which would also not release any harmful substances into the water. Since DURAN® glass tubes have precisely these properties and are already used in industrial-scale algae cultivation, Greiner turned to SCHOTT.

Unlike industrial algae production for energy, his work on the cultivation of "Pyrocystis fusiformis" is symbolic, seeking to bring natural phenomena and living processes into the discourse on the relationship and interaction of humans and the environment through sculptural experience. Algae have long played a role in his artistic examination of this topic. Besides a series of portraits, he has also presented a musical composition with deep-sea algae and developed a test reactor for bioluminescent algae cultivation.
DURAN® is a registered trademark of the DWK Life Sciences GmbH.

June 7th, 2018