SCHOTT Landshut
The SCHOTT Electronic Packaging headquarters in Landshut, Germany is the center of competence for our glass-to-metal sealing technology and an innovation hub for our specialty glass powders.
Bavarian technology at its best
The SCHOTT Landshut plant is one of the largest and most attractive employers in the region of Bavaria, working with customers all over the world in a variety of markets and applications, from aerospace, automotive, and e-mobility to data, telecoms, and medical.
Our work is defined by a high level of innovation, which has resulted in new forms of glass packaging that protects and enhances the world's latest electronic technology. As key part of the company's global network, SCHOTT Landshut encourages individual talents and personal responsibility, with respect, fairness and positive interaction at the heart of our corporate culture.
550
The amount of people SCHOTT employs in Landshut, making us one of the largest employers in Lower Bavaria.
2
The number of plants at the Landshut site. In addition to the original plant in Christoph-Dorner-Straße, a second was opened in 2000 in Münchnerau.
1941
The year SCHOTT opened its first production site in Landshut, producing glass-to-metal seals.
6
The number of international locations of SCHOTT's Electronic Packaging business unit, including sites in Europe, Asia and the USA.
Markets and Applications
In Landshut, SCHOTT develops and produces a wide range of electronic packaging and specialty glass powders for a vast number of applications. Those applications include high-speed data and telecommunications, sensors for the automotive market, and components for the energy sector, as well as non-electronic applications such as composite dental fillings and sterilizable LEDs for the medical industry.
Since versatility is a key characteristic of glass-to-metal sealing, other applications include high-temperature industrial sensors, batteries and capacitors, implantable medical devices, and opto-electronic packaging.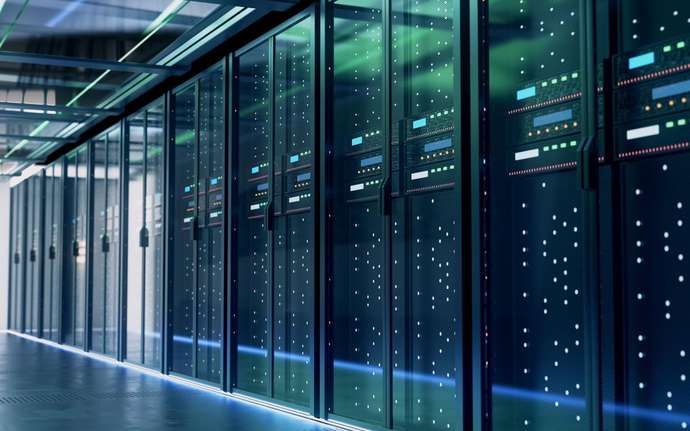 Products
The Electronic Packaging business unit of SCHOTT consists of six product areas: automotive, opto-electronics, frequency control, large-scale feedthroughs, specialty glass, and thermal cutoffs. Within these areas are some of the most widely used glass components in the world, from feedthroughs for automotive airbags and seatbelts to lithium ion battery protectors. Other products in our vast electronic packaging portfolio include passivation glasses for semiconductors, microelectronic packaging, and hermetic packages for LiDAR sensors – vital in the development of autonomous vehicles.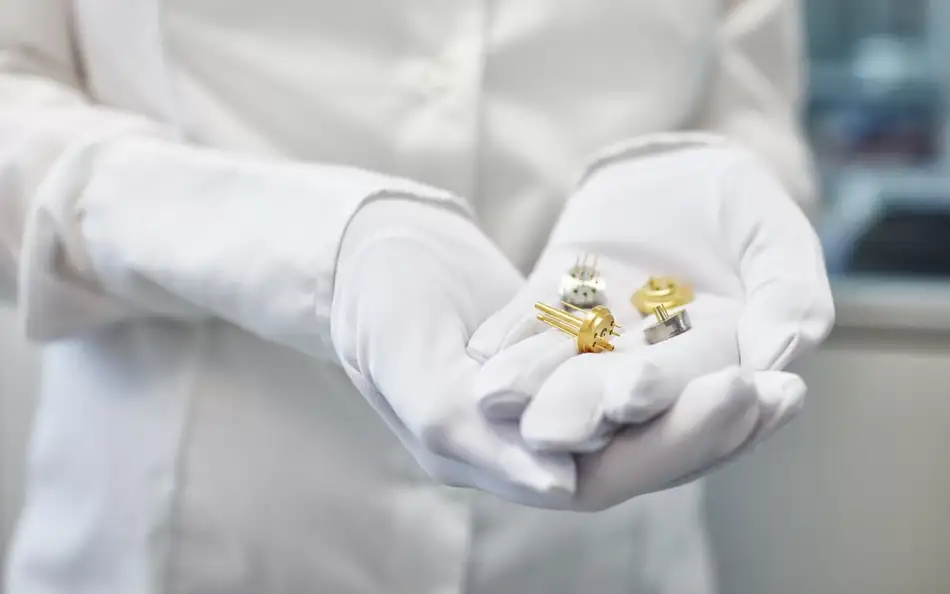 An alpine community in lower Bavaria
Unique character and charm
Situated on the banks of the River Isar, Landshut is located around 60 km from Munich and steeped in history and charm. With impressive Gothic architecture and romantic narrow streets, its Old Town area offers plenty of character and activities, both traditional and modern. Cosmopolitan street cafés combine with delightful restaurants for a vibrant atmosphere both day and night. Top attractions include The Landshut Residence, a Renaissance Italian-style palace, and Trausnitz Castle, which dates back to the Middle Ages and looks out across the entire city.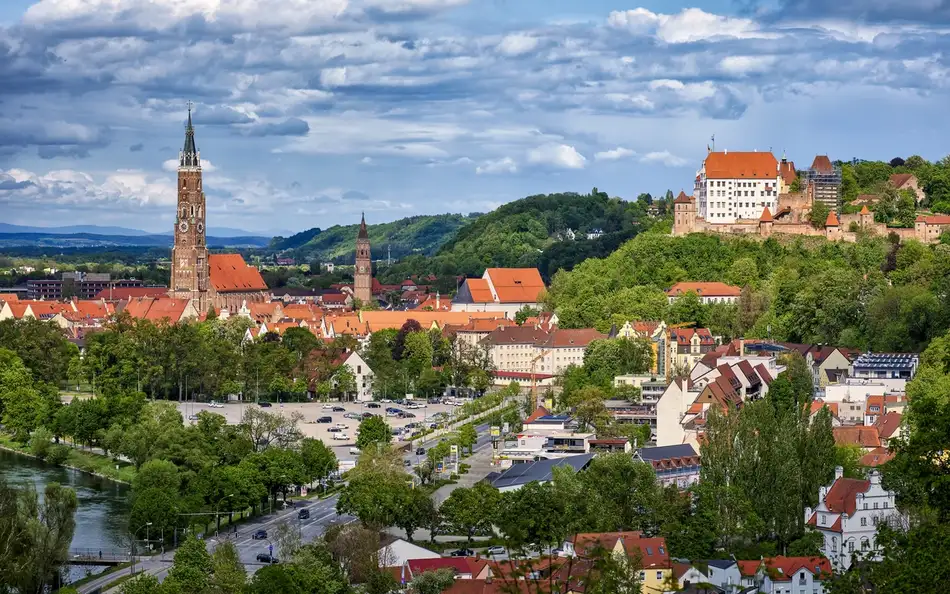 Contact us
To find out more about SCHOTT Landshut and our work there, please fill out our contact form.
Contact us