Xensation®
Xensation® glass is available in a range of three distinct products: Xensation® Flex delivers revolutionary folding possibilities, Xensation® α, Xensation® Up. and Xensation® 3D are developed to master the challenges of everyday life.
Xensation® Flex
SCHOTT's continuing research into new possibilities for glass products has produced the revolutionary new ultra-thin glass Xensation® Flex, offering a beautifully stylish, strong and highly innovative flexible product for folding devices.
CHARACTERISTICS
Xensation® Flex is the most flexible glass on Earth that is produced in a melting process, achieving a bending radius below 1 mm after processing. The chemically strengthenable aluminosilicate glass is available in mass production thanks to the proprietary down-draw manufacturing process that SCHOTT has been continually developing for more than 60 years.


YOUR ADVANTAGES
Developed for chemical strengthening.
Highly flexible with a very small bending radius.
Outstanding transparency and transmission properties.
Fire-polished, scratch-resistant premium surface.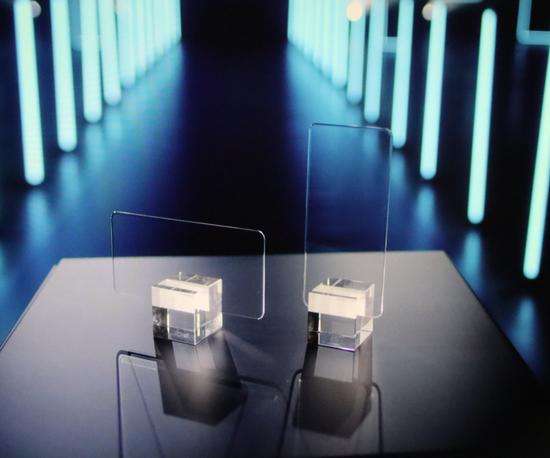 Xensation® α
Based on its leading expertise and driven by many years of sound research in various specialty glass areas, SCHOTT has come a decisive step closer to achieving its goal of unbreakable cover glass. SCHOTT's worldwide unequalled innovation power has paved the way for those successful new glass developments and created the latest invention: Xensation® α – a lithium alumino-borosilicate (LABS) glass for high-end smartphones that is made to survive.
CHARACTERISTICS
The new high performance cover glass unites the chemical strengthening potential of lithium aluminiosilicate (LAS) glass with the scratch performance of borosilicate glass and a strong glass backbone like in glass-ceramics.


YOUR ADVANTAGES
Outperforms current market leading cover glasses by up to 100% in set-drop performance on all grounds, including rough surfaces.
Less sensitive to scratches than conventional LAS glasses shown in Knoop indenter scratch test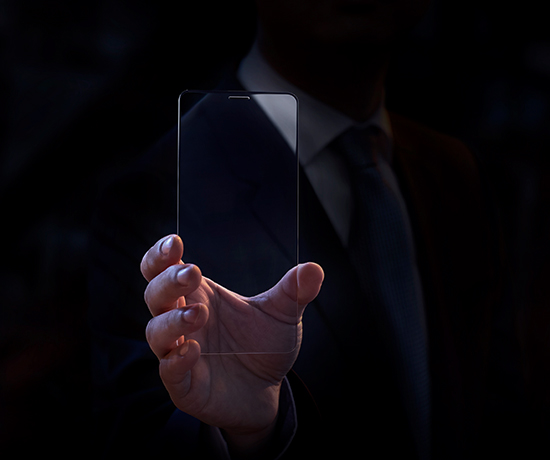 Xensation® Up.
Setting an impressive new standard for chemically strengthened lithium aluminosilicate (LAS) cover glass, Xensation® Up. offers outstanding reliability and durability for the rugged requirements of modern-day mobile electronics use, with performance in drop tests far outstripping that of conventional aluminosilicate glass. Xensation® Up. is powerful in any type of cover glass application!
CHARACTERISTICS
A reliable and short processing times during the chemical strengthening stage provides processing partners with more freedom while maintaining unrivalled mechanical resistance. This is the result of a salt bath process that increases ion exchange, leading to a more stable performance.


YOUR ADVANTAGES
Up.graded Strength
Outstanding results in set drop performance for maximum survival likelihood after smartphone drops.
Up.graded Reliability
Superior ion exchange capabilities in order to ensure excellent strength and processing performances.
Up.graded Flexibility
Flexible in use for any kind of powerful cover application. Whether as a front or back cover, or as a camera or watch cover. A truly flexible material.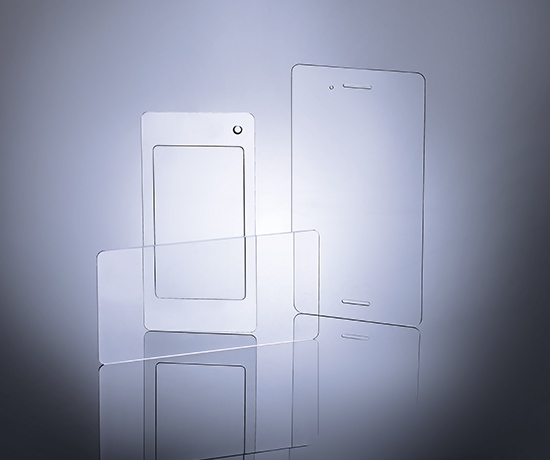 Xensation® 3D
Aesthetics can be just as important as physics in the mobile electronics market, and Xensation® 3D offers the best of both worlds, combining beauty with strength to deliver reliable high quality glass solutions for capacitive touch technologies in smartphones, wearables and other devices.
CHARACTERISTICS
Xensation® 3D offers beauty that's built to last, thanks to impressive scratch resistance and high tolerance to the stresses and strains of everyday life. Custom-sized glass sheets are easy to cut and implement in standard production processes.


YOUR ADVANTAGES
Extremely high fracture-proof toughness.
High scratch resistance and low breakage risk.
Chemical strengthening parameters adjustable for different applications.
High light transmission.
Strong chemical durability.