Microelectronic Packaging
SCHOTT draws on more than 75 years of experience in developing and manufacturing hermetically-sealed packages and is the only vendor in Europe that offers a complete portfolio of hermetic packaging technologies. By covering all essential and quality-critical processes in-house, we can offer fully custom-made components that fulfill even the most difficult requirements.

Product variety
We offer microelectronic housings as custom-designed microwave packages, power packages, multi-pin MCM packages, dewar flanges, amplifier packages, RF packages, and much more.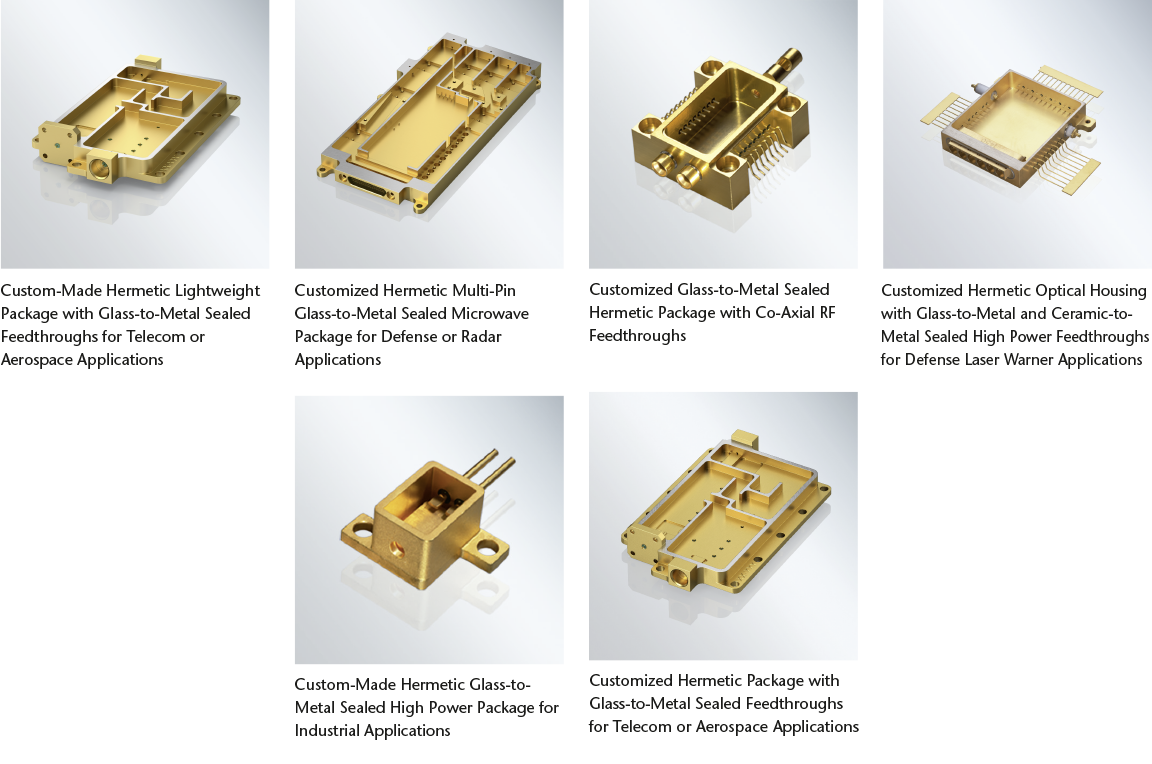 Technology
Glass-to-Metal Sealing – SCHOTT GTMS

Glass-to-metal sealed (GTMS) microelectronic packages offer excellent performance when it comes to effectively protecting electronic systems, defending sensitive components against harsh environmental conditions, and supporting efficient transmission of optical signals.
SCHOTT's GTMS packages are extremely effective at protecting a comprehensive range of components – electronic, opto-electronic and microelectronic – in diverse industrial and technical fields, including microwave packaging, sensor and medical technology, and power electronics.
Efficient transmission of optical signals. Protection for electronic, opto-electronic, and microelectronic parts. Diverse uses from sensor technology to power electronics.
Detailed information about glass-to-metal sealing technology can be found here.
Technical specifications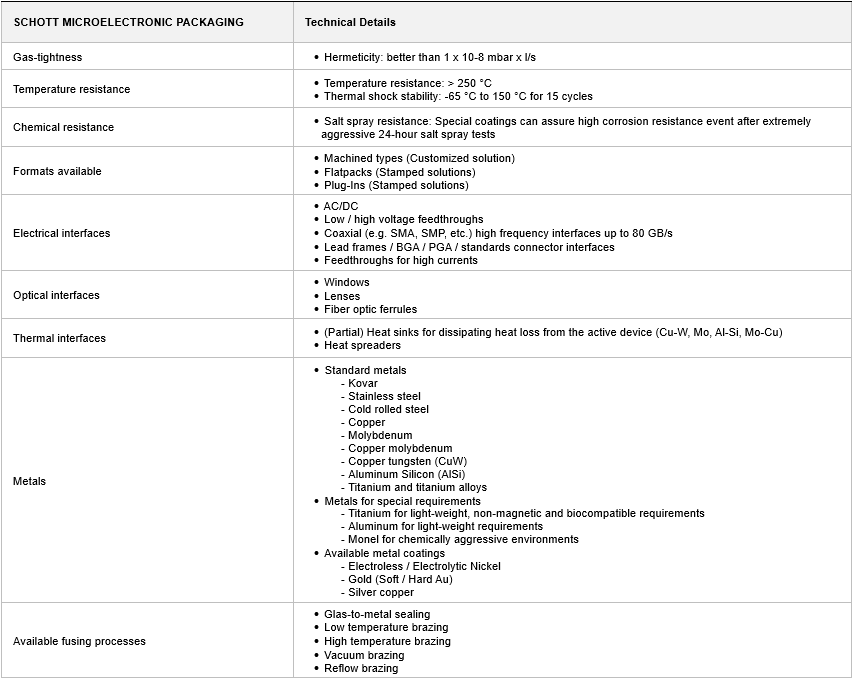 Georg Mittermeier
Technical Sales Manager