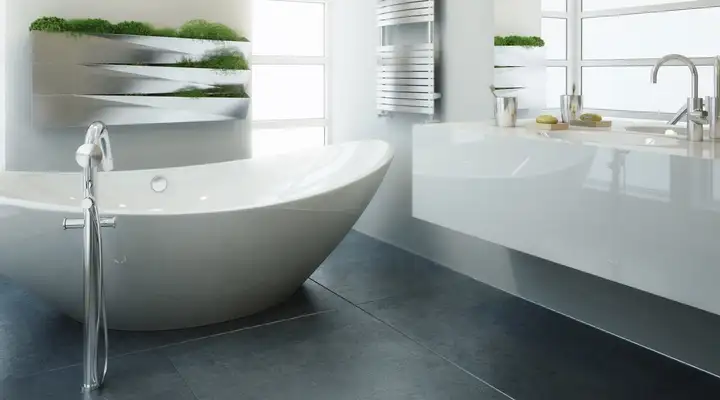 Sanitary Glass Solutions
Stylish, decorative, hygienic and functional, SCHOTT Sanitary Glass Solutions offer stunning esthetics and exceptional versatility for bathrooms. A broad variety of processing options provide exclusive and almost limitless design possibilities, including the integration of electrical elements and lighting components. Easy to clean smooth glass surfaces also help to provide hygienically clean bathrooms.
Stand-out excellence in technical properties
All SCHOTT glass products offer outstanding technical properties thanks to our use of state-of-the-art technologies and the latest equipment for precise processing. Many decades of innovation have enabled us to create versatile sanitary products that offer a large variety of design options and effects, such as haptic feedback, infrared-sensitive controls, and customized printing on glass. Finally, our robust testing systems result in quality you can trust.
High impact resistance
Essential for maintaining a flawless look and the protection of sensitive electronics.
High thermal shock resistance
When the heat is on, SCHOTT products offer consistently high performance with regards to thermal shock.

Outstanding durability
Our products are built and tested for a lifetime of reliable use.
Precise processing
SCHOTT uses the latest glass processing technology and equipment for the ultimate in precision.
Multicolor printing solutions
Wide range of printing options available, including multicolor and printing on both sides of the glass.
Service solutions
Full service products available, including final assembly, end-user packaging and final quality check.
Discover how SCHOTT Duo Design can realize new design ideas by printing ceramic ink onto both sides of a flat glass panel.