Glass Door Systems for Cold Rooms
Suitable for small and large retail areas, wholesale markets, petrol stations, and other commercial environments, SCHOTT Cold Room refrigeration door systems combine the latest technology with functional display solutions for high-quality product presentation. Discover the full range of Cold Room products.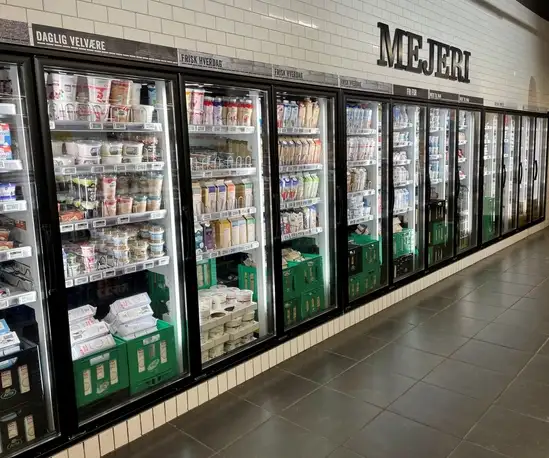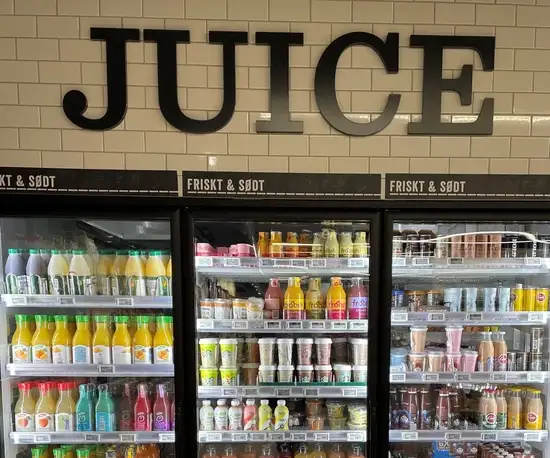 SCHOTT Termofrost® CRS Classic
This timeless and functional glass door system displays chilled and frozen goods stored in cold rooms, blending flexibility of size and shape with outstanding insulation properties. This provides a combination of eye-catching looks and economical, eco-friendly function.
CHARACTERISTICS

Within the CRS Classic family there are solutions for all commercial chiller and freezer applications. Our large selection of door systems provides the flexibility for realizing walk-in, roll-in and pair door solutions. These make products highly visible to the consumer, as well as offering efficient storage for the retailer. Meat, dairy products, ice cream, frozen vegetables, and flowers are perfectly visible through the door, while the required temperature for the stored goods is maintained. Optimum insulation properties of the doors support the energy efficiency of cold rooms in petrol stations, cash & carry markets and other food retail stores. A flexible shelving system complements this display door range, allowing chilled and frozen food to be presented in a well-arranged and attractive manner.


YOUR ADVANTAGES
Large variety of door variants.
Available in two different colors.
Perfectly insulated doors for cold and deep freeze storage.
Condensation-free view.
Robust frame and door construction.
Hold-Open function for easy loading.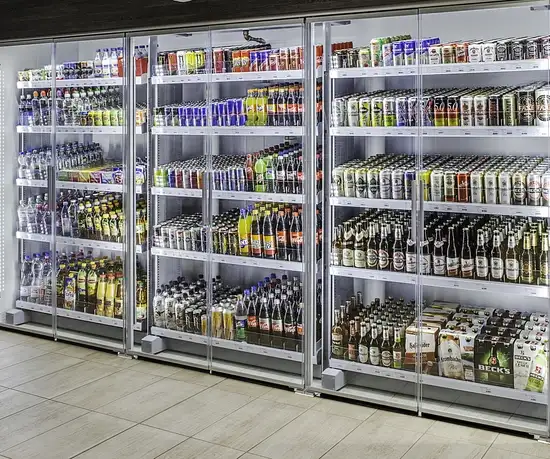 SCHOTT Termofrost® CRS T.View
SCHOTT Termofrost® CRS T.View is a glass door system designed to improve the visibility of drinks, dairy products, flowers, and fresh meat displayed in cold rooms within supermarkets, petrol stations, kiosks, flower shops, and cash & carry markets. CRS T.View provides a transparent vertical door.
CHARACTERISTICS

SCHOTT Termofrost® CRS T.View glass door systems provide panoramic views for consumers to browse refrigerated products, turning the front of a cold room into an exciting merchandising area. Eliminated vertical door frames enlarge the display area and provide a panoramic view for chilled products and food. Due to the superior design and manufacturing methods, our cold storage door system helps to control temperatures and combines attractive presentation with energy efficiency.

The door systems can be easily adapted to your requirements. Three colors allow individual adaption, while three heights are available: Standard, Super for installation on a plinth, and Walk-In for installation on floor level. Doors and frames are delivered ready for installation, reducing installation time.


YOUR ADVANTAGES
Clear and wide view to the cold room interior.
High-stability, impact-resistant glass doors.
Outstanding energy efficiency.
Customizable designs in various colors and heights, with doors and frames delivered ready for installation.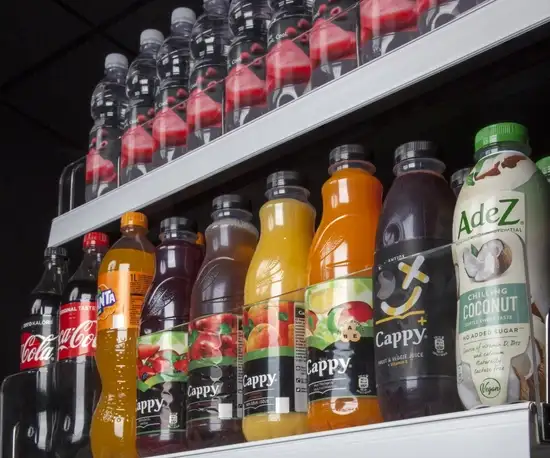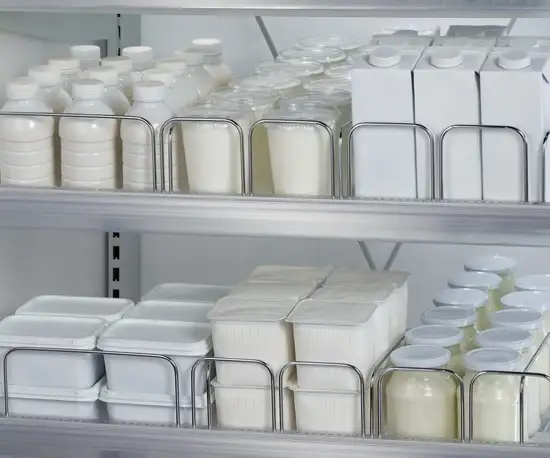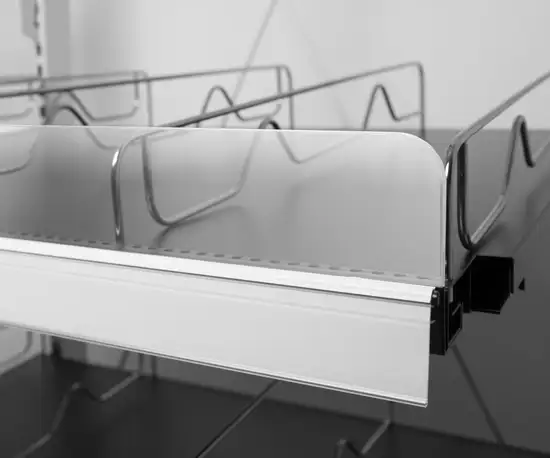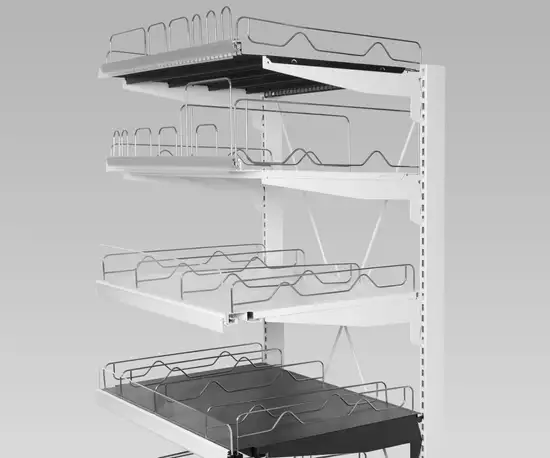 SCHOTT Termofrost® Flexi Shelf
The SCHOTT Termofrost® Flexi Shelf creates an attractive and logical display for food and beverages in cold rooms. This modular system offers a flexible shelf configuration for static or mobile shelving, with a wide variety of product options allowing countless shelf layouts in accordance with your individual planogram.
CHARACTERISTICS

The SCHOTT Termofrost® Flexi Shelf offers a variety of widths and flexible height positioning, allowing them to fit perfectly with the common dimensions of glass doors for cold rooms. Product visibility is improved with plate and wire shelves that let products automatically slide to the front, with transparent front stops providing a clear view of beverages and food packages.

Using the SCHOTT Termofrost® Flexi Shelf results in your cold room appearing well-organized, attractive and well-stocked, with stock management made simpler due to the refilling possibility from the front or the rear. The system also offers a range of accessories such as dividers, front stops, and price holder strips. Available in black and light grey, the system offers a robust design that meets the tough challenges of a commercial environment.


YOUR ADVANTAGES
Clear views of beverages and food products, allowing easy selection and efficient stock management.
Plate and wire shelves enable products to slide to the front of the display for optimum visibility.
Customizable designs to suit your application.
Floor-to-ceiling configuration system makes floor cleaning simple.