CERAN®
With over 200 million panels sold, SCHOTT CERAN® has remained a best-selling cooktop brand thanks to our continual innovation that answers changing customer needs. Variants such as our traditional black, transparent and white glass-ceramic cooktop panels offer distinct choices to suit different lifestyles.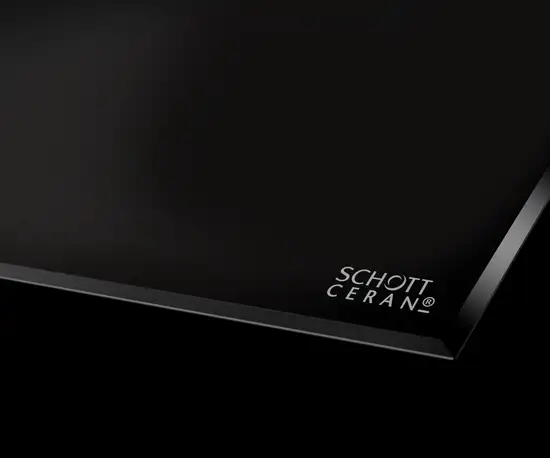 CERAN HIGHTRANS® eco/eco S
SCHOTT is always expanding the possibilities for its products, and with the black glass-ceramic CERAN HIGHTRANS® eco, SCHOTT became the first manufacturer to offer a glass-ceramic cooktop panel manufactured without toxic heavy metals. It's tailored for optimum use with red light.
CHARACTERISTICS
CERAN HIGHTRANS® eco and eco S offer all the celebrated benefits of CERAN® cooktops, but they are melted without the use of toxic metals arsenic and antimony. A subtle difference between CERAN HIGHTRANS® eco and eco S is that the latter comes without nubs (the 'S' stands for 'smooth') to enable sharper light contours for the use of cooking zone illumination.


YOUR ADVANTAGES
Environmentally friendly production process without toxic heavy metal additives.
Shares the CERAN® range's key technical qualities of temperature stability, plus impact and heat resistance.
Able to integrate smart control solutions, such as monochromatic TFT displays.
Elegant black glass look to suit red light elements and displays.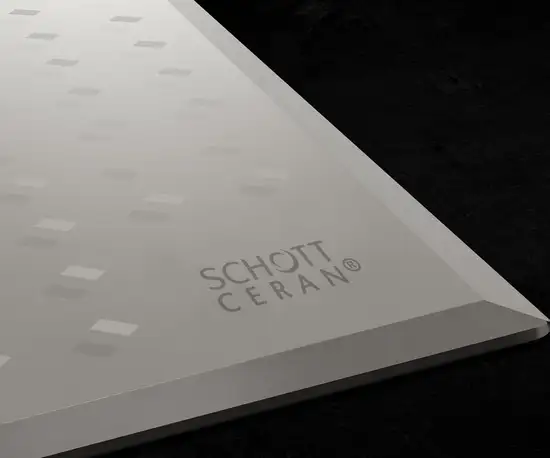 CERAN CLEARTRANS®
This transparent glass-ceramic is especially developed for induction hobs. The combination of transparency and two flat sides (no nubs) enable printing on the top and underside to achieve countless designs and user functions.
CHARACTERISTICS
CERAN CLEARTRANS® opens up a world of possibilities for transparent cooktop panels. Multi-color visibility can be achieved, while additional semi-transparent coatings can be used for displays and touch interfaces. The integration of high-resolution, multi-color TFT displays for enhanced, smart cooktop operation is another exciting option.


YOUR ADVANTAGES
Numerous options for customized designs, branding and underside prints.
Enables the integration of high-resolution TFT displays.
Transparent glass-ceramic provides multi-color options and visibility for an eye-catching appearance.
Shares the CERAN® portfolio's key technical qualities of temperature stability, plus impact and heat resistance.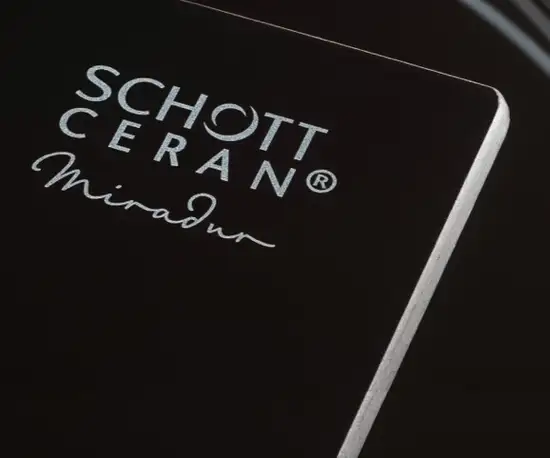 CERAN Miradur®
As the world's first and only scratch-resistant glass-ceramic cooktop panel, SCHOTT's CERAN Miradur® transforms the cooking experience. Developed to be used with all heating technologies, the unique material offers manufacturers complete design freedom, with a stunning blend of style and resilience.
CHARACTERISTICS

The modern kitchen demands surfaces that can withstand multiple impacts and scratches, day after day, year after year. CERAN Miradur® takes the leading thermal, mechanical, and chemical properties of CERAN® glass-ceramic and adds a patented scratch-resistant coating to create a material surface almost as hard as diamond.


YOUR ADVANTAGES
The world's first and only scratch-resistant glass-ceramic cooktop panel.
95% fewer scratches from sand and 70% fewer from abrasive sponges.
Universal Hardness of approximately 10 GPa, close to that of diamond.
Able to be used with all heating technologies.
Extremely long-lasting, with a highly durable shine.
Easy to clean using recommended cleaners and cleaning methods.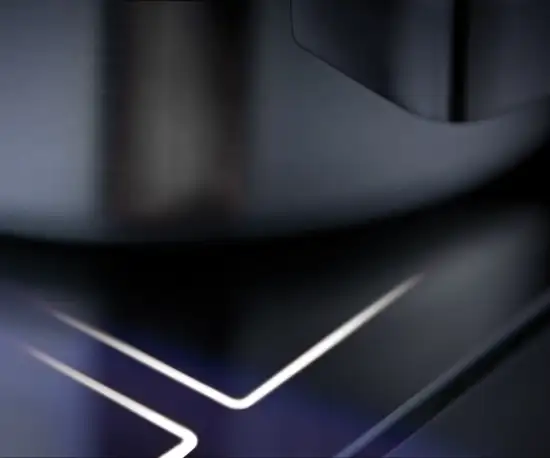 CERAN EXCITE®
CERAN EXCITE® offers the industry a comprehensive lighting portfolio, packed with products and system solutions that open up new possibilities in usage concepts. With its unique deep-black appearance and state-of-the-art light transmission, CERAN Luminoir® is the latest addition to our portfolio.
CHARACTERISTICS

Having received a number of global design awards, the CERAN EXCITE® range of glass-ceramics provide the opportunity to integrate functional and aesthetic lighting options for cooktops. Seven-segment lighting is available in a range of LED colors, alongside high-resolution TFT displays and the option for ambient lighting to provide a vast range of design options for manufacturers. In addition, CERAN EXCITE® has the potential to provide smart connectivity for the kitchen of the future.


YOUR ADVANTAGES
Bright and clear seven-segment displays.
Multicolor light solutions in cooking and cool zones, such as edge areas.
Options for monochromatic and high-resolution TFT displays.
Full support in product development and application.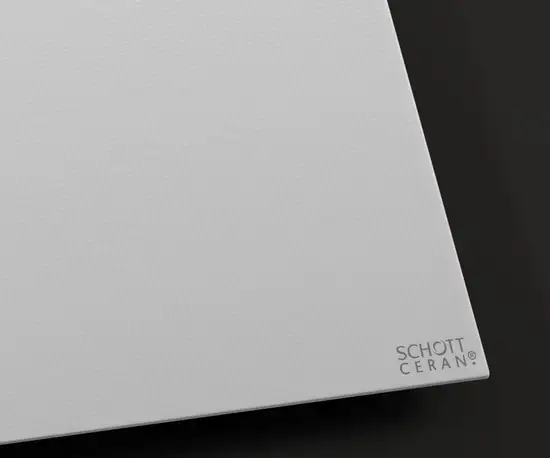 CERAN ARCTICFIRE®
White glass-ceramic cooktops provide modern kitchens with a stylish, luxury look. CERAN ARCTICFIRE® offers a choice of four different shades, as well as a range of complementary colors to open up a world of design possibilities, while maintaining the impressive performance CERAN® is known for.
CHARACTERISTICS
While CERAN ARCTICFIRE® classic and CERAN ARCTICFIRE® snowy are especially suited to induction hobs, radiant heating and gas heating elements, CERAN ARCTICFIRE® ice and CERAN ARCTICFIRE® frost can be used with the red 7-segment displays that are ideal for use in induction cooktops with display optics.


YOUR ADVANTAGES
A striking, luxurious look for bright, stylish modern kitchens.
Four different white color tones.
Shares the key technical qualities of the CERAN® range, such as temperature stability, plus impact and heat resistance.
A wide range of options for customized designs and finishing touches.