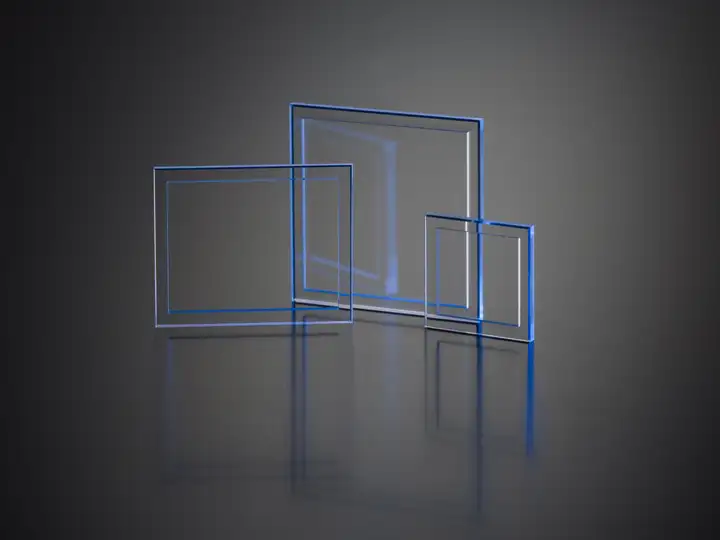 SCHOTT® Cavity Cap
SCHOTT® Cavity Cap is a new space-saving packaging of optoelectronic devices. It combines many years of experience in providing flat cover glass for optical sensors, light emitters and MEMS devices, now reliably glue-free bonded to high-precision and versatile FLEXINITY® structured spacer glass.

Perfect physical properties for photonic chip protection
The impressive range of physical properties and geometrical versatility offered by SCHOTT® Cavity Cap give it a number of advantages that make it the ideal protection for the latest photonic chips. High light transmission and adjustable thermal expansion fitting to the submount material, combined with supreme accuracy and reliable edge cosmetics, result in a highly customizable glass packaging solution.
High optical transmittance
Top window light transmission in a range of wavelengths from UV to NIR.
Tight geometrical properties
High geometrical accuracy in a wide range of lateral and transversal dimensions, with precision in the µm range.
Ready to integrate
No window-to-spacer bonding required, enabling optoelectronics to be directly superimposed.
3D geometries
A 3D-contoured window provides space to cover a wide range of electronic and optical components.
High reliability
Mechanically strong with hermetic bonding for long-lasting components.