BOROFLOAT®
The huge number of applications BOROFLOAT® is used for is testament to its exceptional range of technical advantages. Its light transmission in the visual wavelength range is exemplary, chemical and thermal resistance extraordinarily high, and its mechanical strength provides strength and reliability.
Thicknesses and dimensions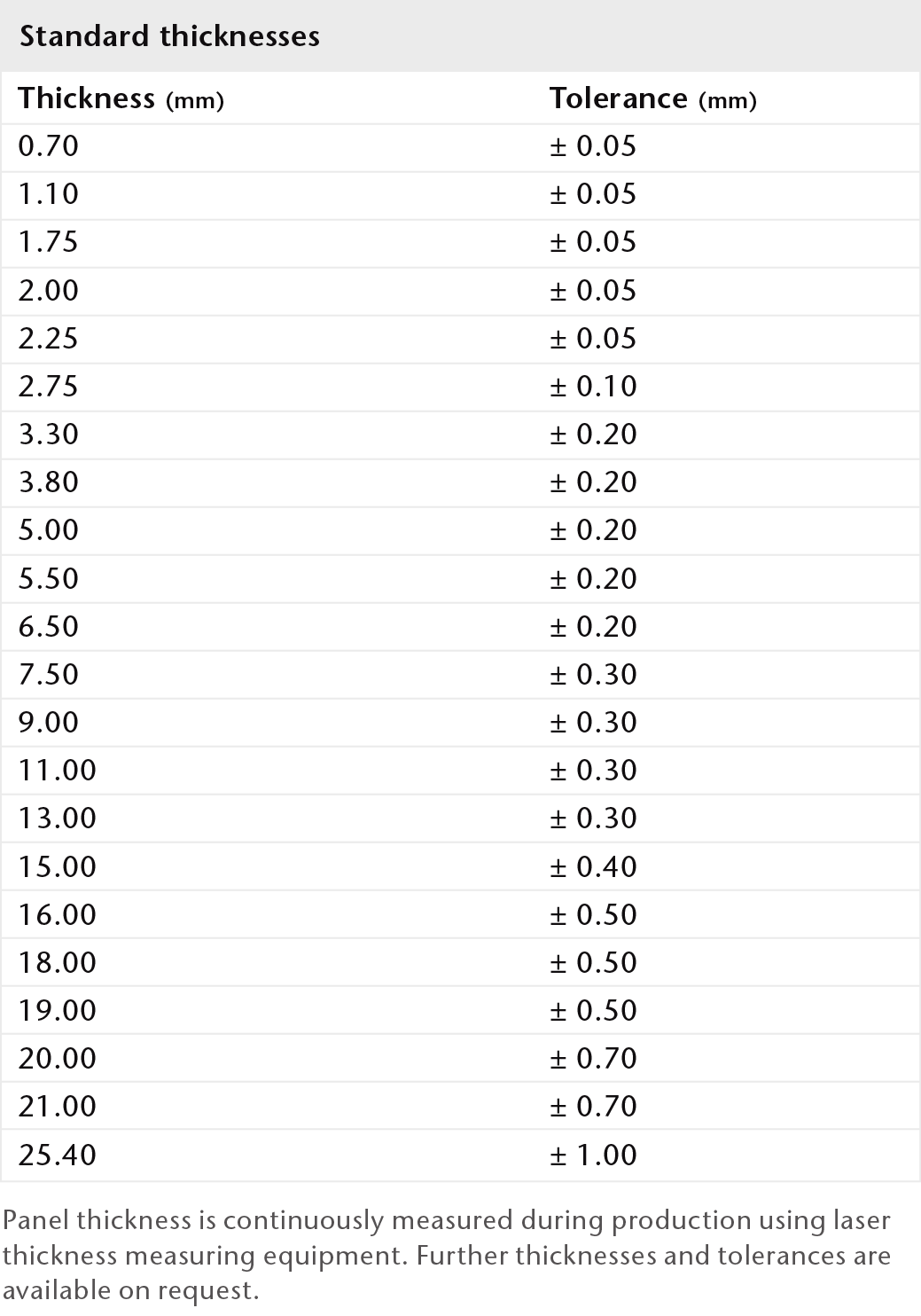 Thermal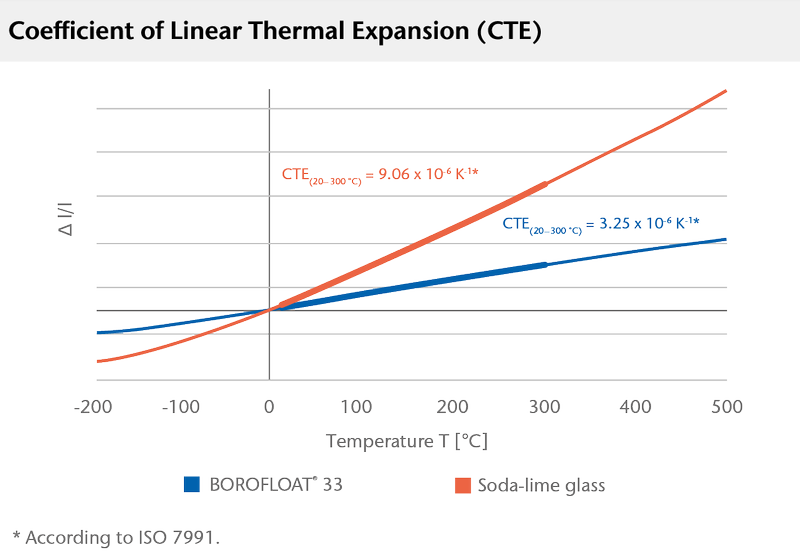 The CTE of BOROFLOAT® 33 is 3 times lower than the CTE of Soda-lime glass.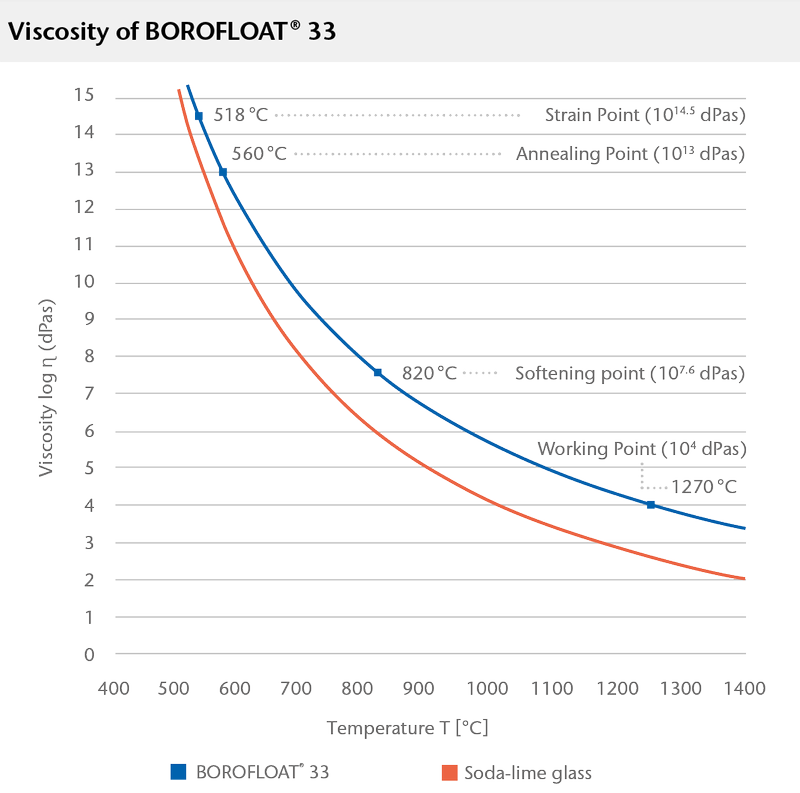 Optical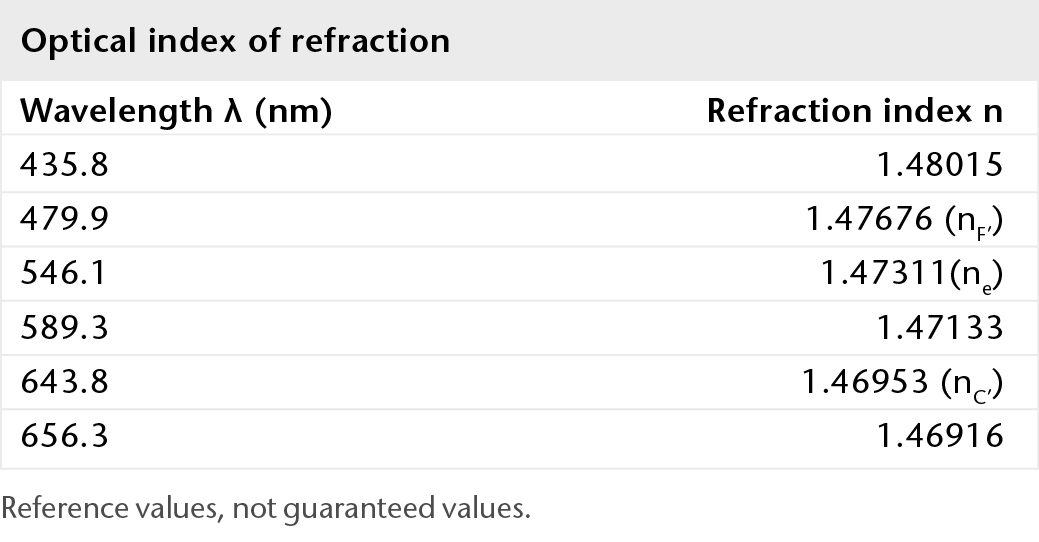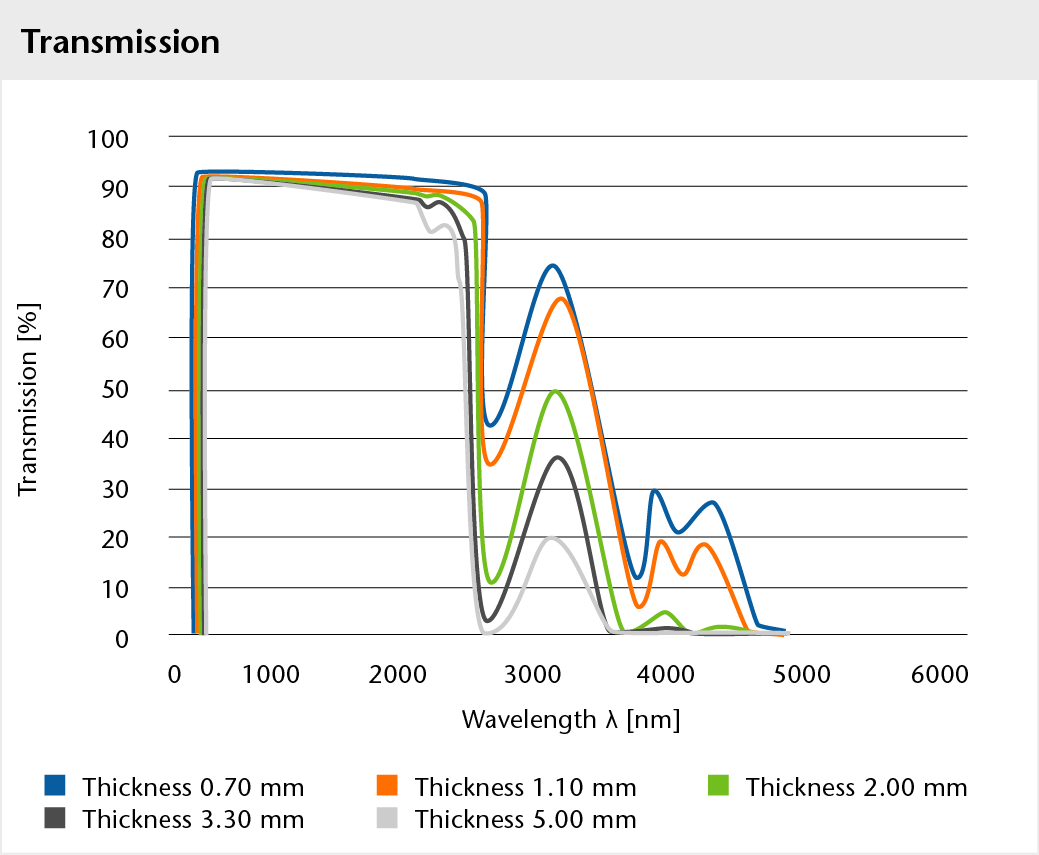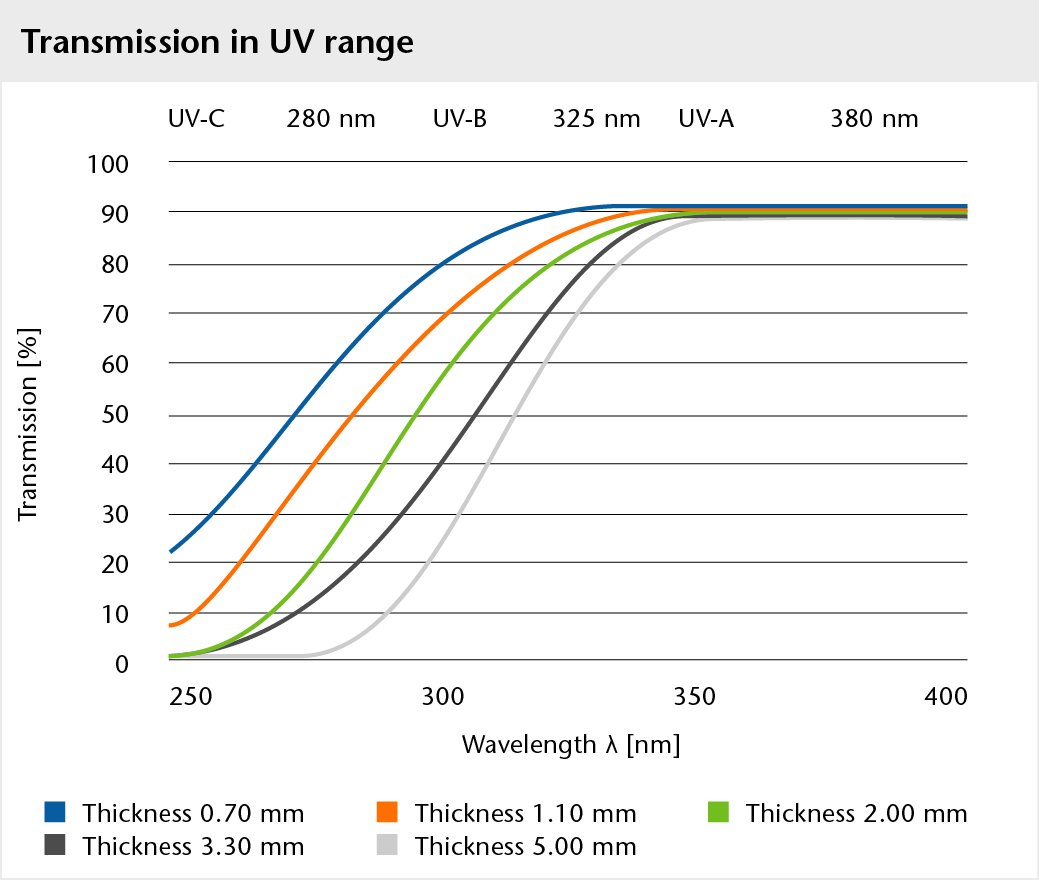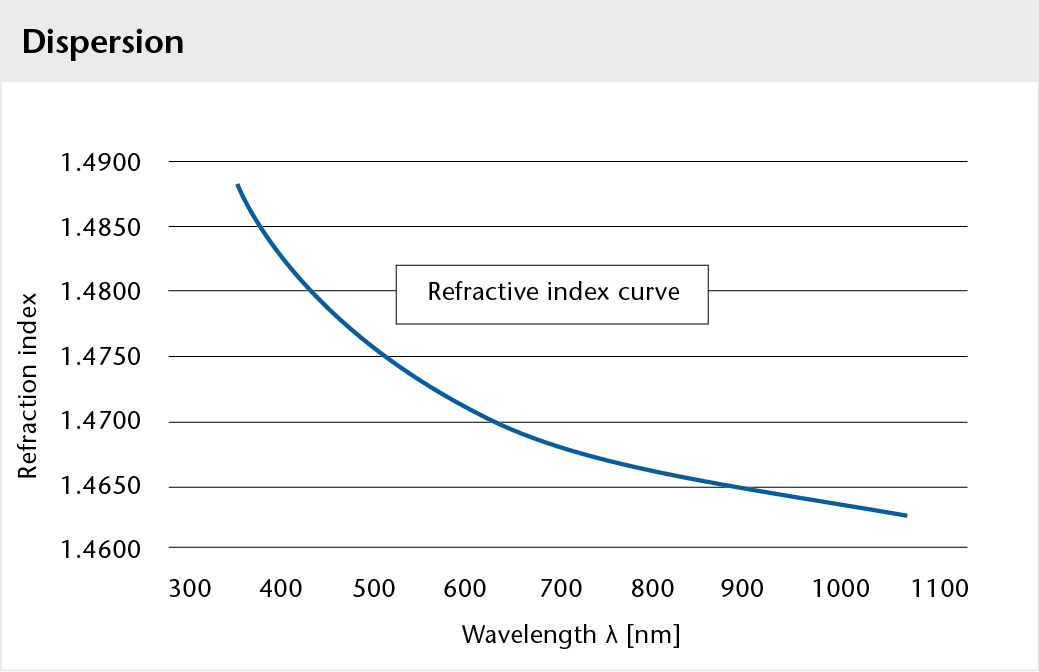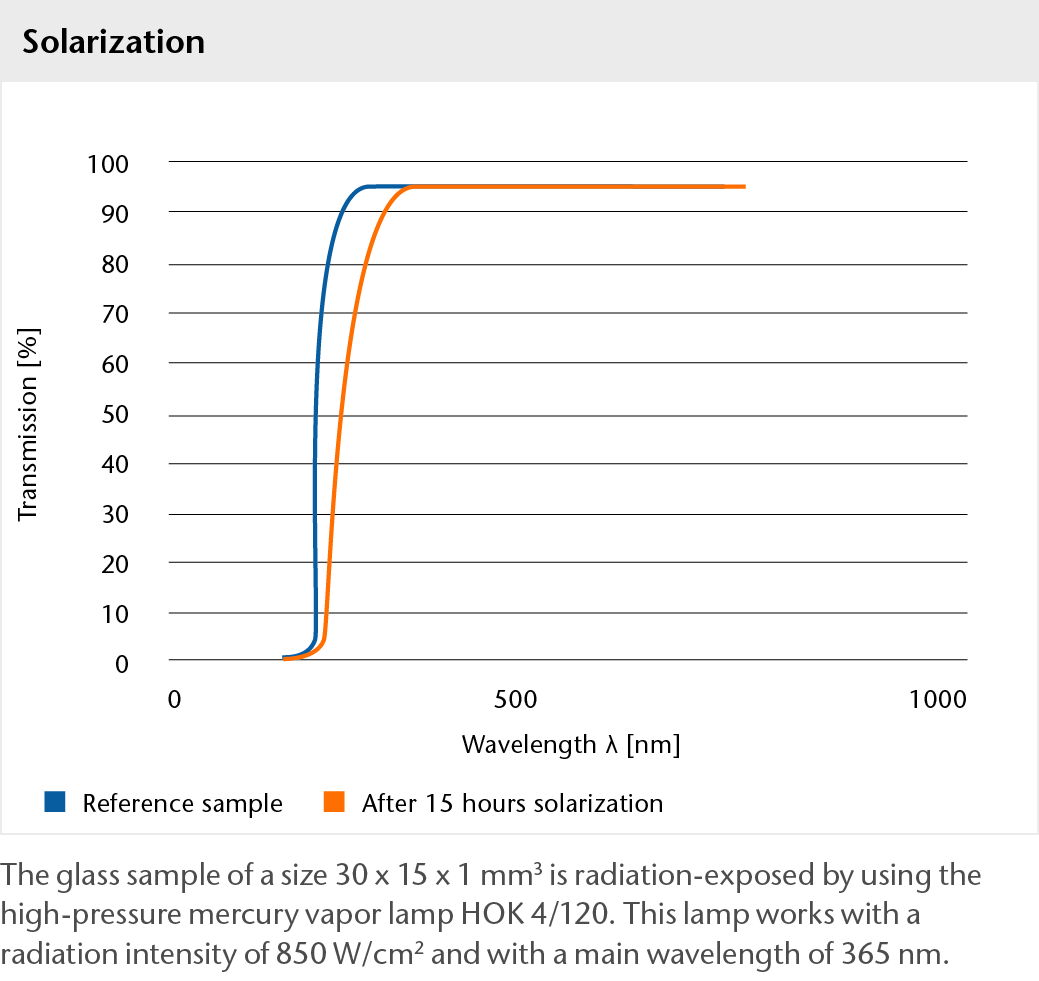 Inherent fluorescence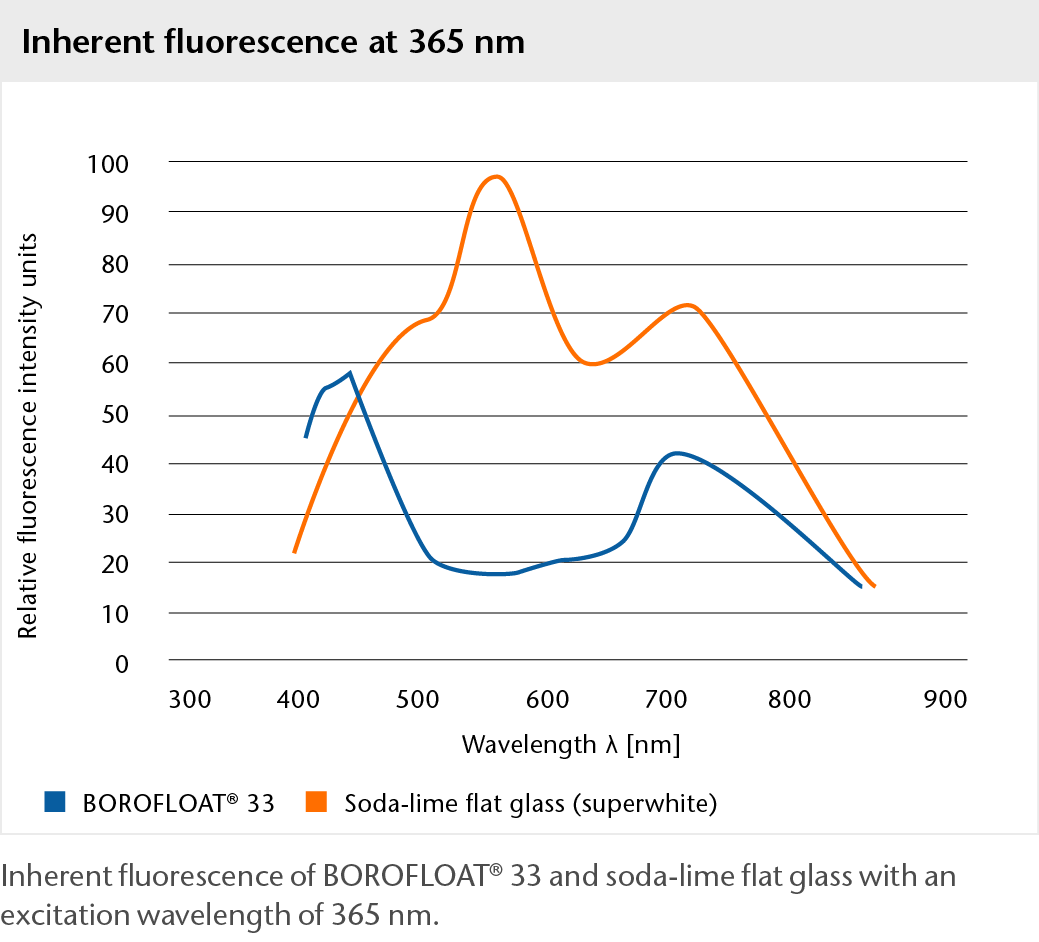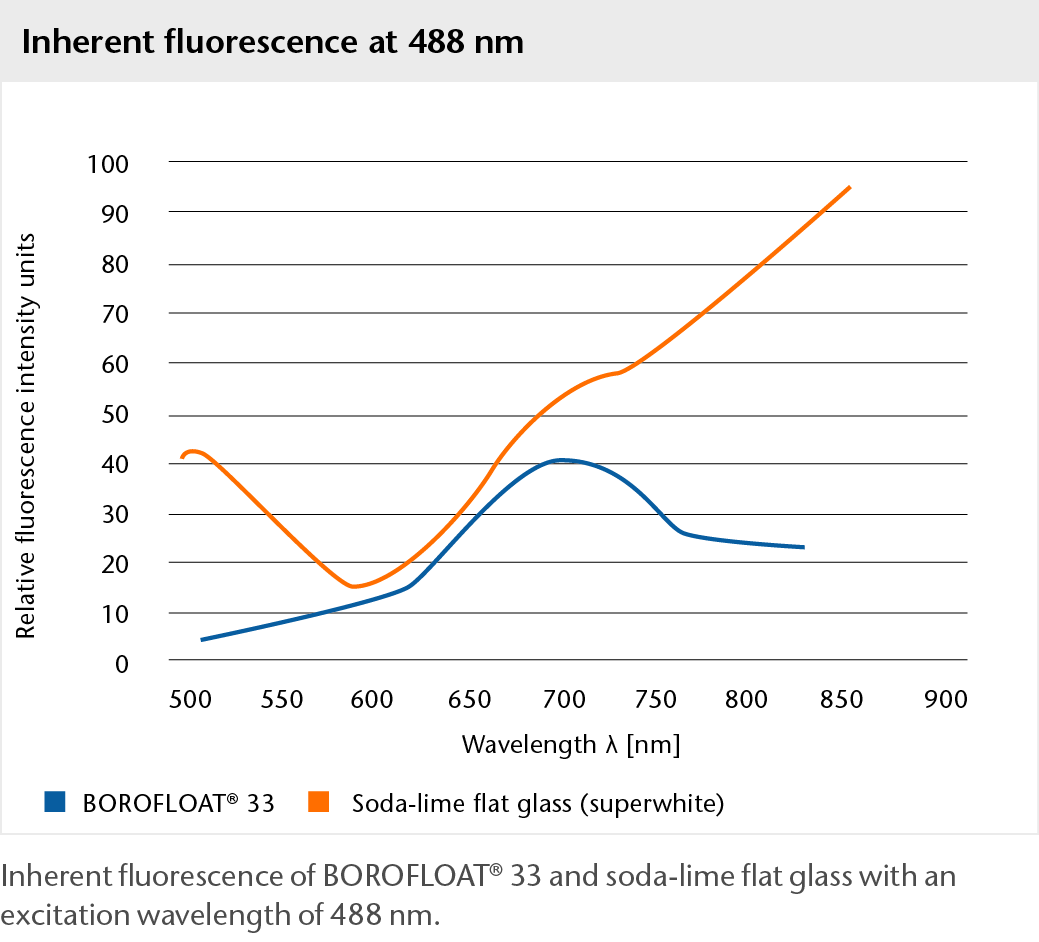 Chemical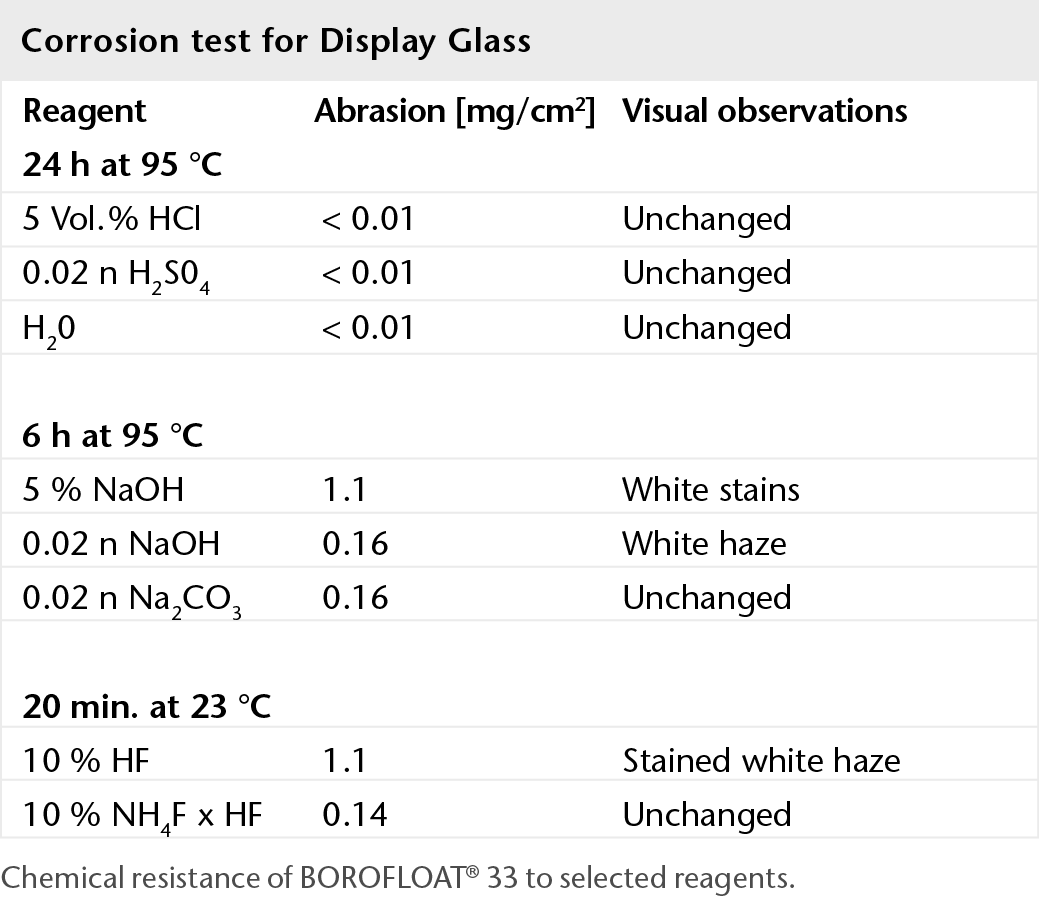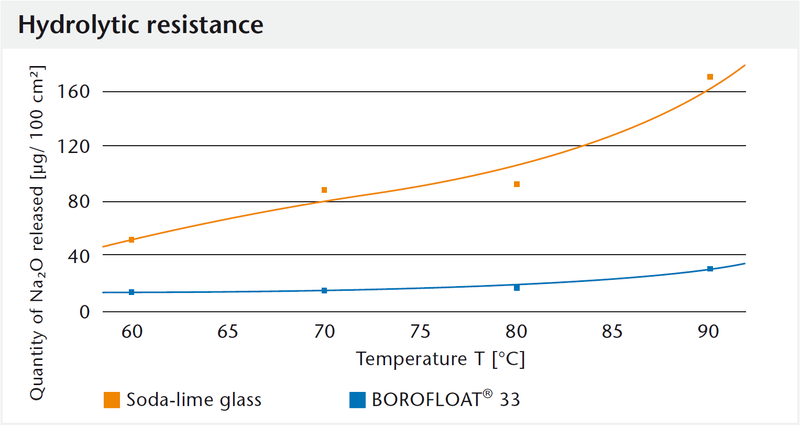 Quantity of Na2O released from BOROFLOAT® 33 compared tosoda-lime glass depending on the temperature after 16 hours.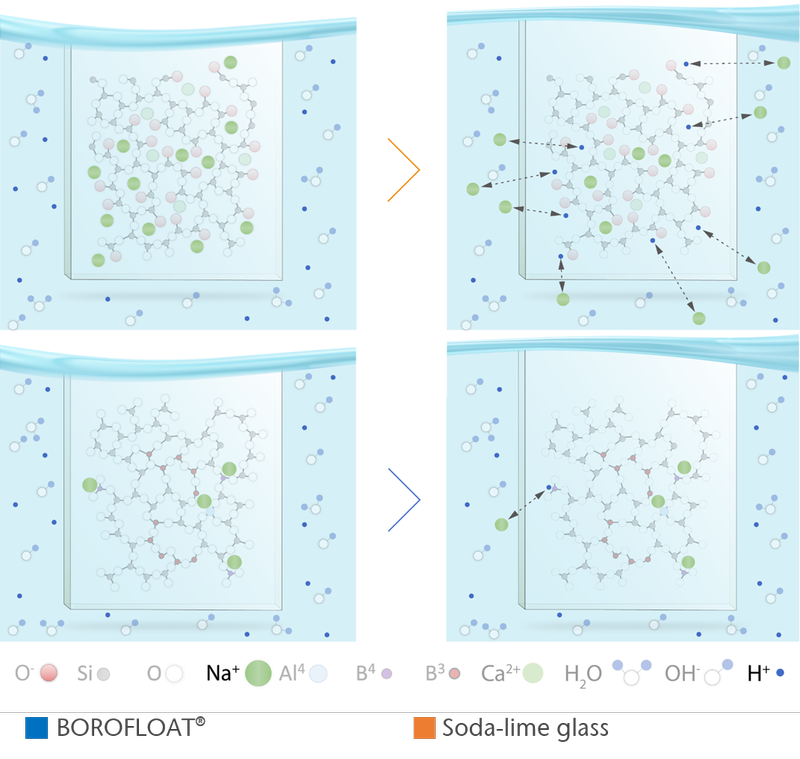 Compared to soda-lime glass, BOROFLOAT® 33 has a significantly higher hydrolytic resistance, because the number of sodium ions in the glass network is significantly lower with BOROFLOAT® 33. The few sodium ions are also more strongly bound.
Mechanical

Vickers-Test

Mechanical resistance to penetration by a pointed object – BOROFLOAT® 33 is particularly resistant due to its glass structure.
PEI Abrasion Test

Transition from sliding abrasion to erosion (grain fill, loose grains) – BOROFLOAT® 33 is particularly abrasion resistant.