World's First Liquefied Hydrogen Carrier Ship Features Glass-Sealed Eternaloc® Feedthroughs from SCHOTT
Thursday, March 9, 2023, Tokyo, Japan
Tailor-made electrical and fiber-optic feedthroughs secure the ship's monitoring systems.
A full-size ship is now being developed, redefining long-distance hydrogen transportation capabilities.
Kawasaki Heavy Industries, Ltd. (Kawasaki) selected SCHOTT glass-sealed feedthroughs to provide unmatched safety when building the world's first hydrogen carrier ship, the SUISO FRONTIER. The companies worked together to develop double-glass-sealed, vacuum-tight feedthroughs that allow transmission of both electrical and optical signals.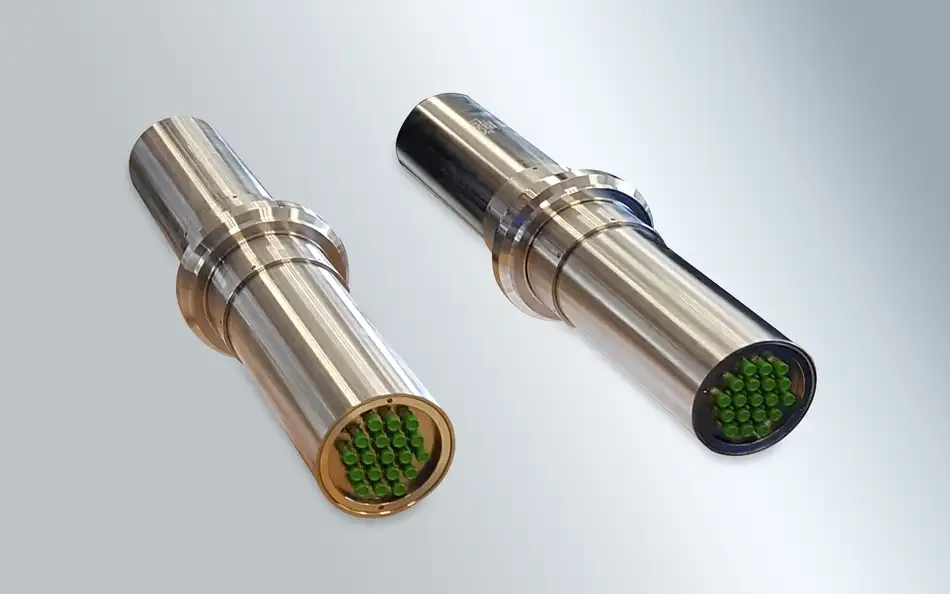 Hydrogen's potential as a zero-carbon fossil fuel alternative is recognized around the globe, and several hydrogen-based fuel cell vehicles are now available commercially. However, hydrogen, which is structurally the simplest and lightest chemical element, has a very low volumetric energy density, making it notoriously difficult to transport. Current standard hydrogen transportation methods are largely inefficient, and the inability to transport hydrogen across long distances has hindered infrastructure development and broad-scale adoption.
Ambitious project to improve global hydrogen transportation
The SUISO FRONTIER, the world's first liquefied hydrogen carrier ship, has launched and is currently in a demonstration phase led by HySTRA (CO2-free Hydrogen Energy Supply-chain Technology Research Association). The ship's storage tanks enable the transport of liquefied hydrogen cooled to -253°C at 1/800 of its original gas state volume. For safety reasons, critical infrastructure is required to monitor the state of the liquefied hydrogen in the storage tanks.
Proven reliability of glass as a hermetic sealing component
As part of its industry-leading lineup of hermetic sealing components, SCHOTT manufactures Eternaloc® feedthroughs and electrical penetrations that provide reliable function of instruments and control infrastructure in nuclear, liquefied gas, and compressed gas applications, where safety is critical. Working in close collaboration with Kawasaki, SCHOTT developed fiber-optic penetrations as well as compact Eternaloc® S-type feedthroughs for the ship's vacuum insulation system.

Eternaloc's® structural design consists of double-sealed electrical glass-to-metal sealed feedthroughs in a compact housing as well as double sealed fiber optic feedthroughs. The secondary seal, the pressure barrier, can support continued function without leakage in the unlikely event of a compromised primary seal.

Made with compression glass-to-metal sealing technology that is optimized for harsh environments, the feedthroughs undergo a variety of type tests including vibration and seismic load tests to verify their ability to withstand stress and help keep critical systems intact, even in extreme circumstances such as very low temperatures. To withstand long and difficult voyages, SCHOTT uses a double glass-sealed hermetic seal structure, which has been used in nuclear power plants, LNG cargo pumps, etc., and is known for its robustness.

The SUISO FRONTIER successfully proved the design, production, and functionality of a ship equipped with specialized tanks for transporting liquefied hydrogen. Kawasaki is now moving forward with a full-size carrier ship design for liquefied hydrogen, which is currently in a basic design phase.

The development of this product was supported by Japan's National Institute of Research and Development New Energy and Industrial Technology Development Organization (NEDO).
Pioneering. Responsibly. Together.
These attributes characterize SCHOTT as a manufacturer of high-tech materials based on specialty glass. Founder Otto Schott is considered its inventor and became the pioneer of an entire industry. Always opening up new markets and applications with a pioneering spirit and passion – this is what has driven the #glasslovers at SCHOTT for almost 140 years. Represented in over 30 countries, the company is a highly skilled partner for high-tech industries: Healthcare, Home Appliances & Living, Consumer Electronics, Semiconductors & Datacom, Optics, Industry & Energy, Automotive, Astronomy & Aerospace. In the fiscal year 2022, its 17,200 employees generated sales of 2.8 billion euros. SCHOTT AG is owned by the Carl Zeiss Foundation, one of the oldest foundations in Germany. It uses the Group's dividends to promote science. As a foundation company, SCHOTT has anchored responsibility for employees, society and the environment deeply in its DNA. The goal is to become a climate-neutral company by 2030.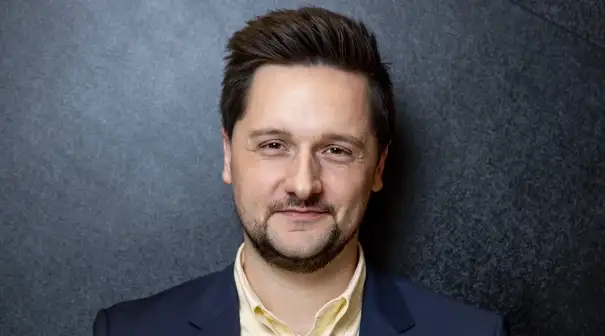 Michael Matthias Müller
Head of Innovation PR & Storytelling