First on the market: Safely storing deep-cold medications with prefillable polymer syringes
Wednesday, May 17, 2023 , Mainz , Germany
SCHOTT Pharma's prefillable polymer syringes are a trailblazing solution for drug applications that need to be stored and transported on dry ice at temperatures approaching -100°C.
Top players in the field are in the process of commercial approval for mRNA applications in SCHOTT Pharma's prefillable polymer syringes.
Scientific data packages on the syringes' performance at deep-cold temperatures support pharma companies in bringing their drugs to market.
SCHOTT Pharma, a pioneer in pharmaceutical drug containment solutions and delivery systems, launches prefillable syringes (PFS) for deep-cold drugs, which are stored and transported on dry ice at temperatures reaching -100°C. The PFS are made of an advanced pharmaceutical-grade polymer and are delivered to pharma companies in a standardized nest and tub configuration, thereby ensuring compatibility on major fill-and-finish lines to simplify the filling process. "While prefillable syringes are typically favored for drug delivery due to their speed and convenience, they were not a viable option for drugs that require storage at -100°C. But now, for the first time, deep-cold medications can be introduced to the market using prefillable polymer syringes," said Andreas Reisse, CEO at SCHOTT Pharma. "The drug development pipeline for these drugs is extensive, including various therapies such as mRNA, cell, and gene therapies." As part of the offering, drug manufacturers can benefit from an extensive scientific data package developed by SCHOTT Pharma that details the 1 ml long syringes' performance at deep-cold temperatures. In addition, the PFS raise the bar on quality with a best-in-class specification as well as a fast-track supply process to ensure that drug manufacturers can achieve a fast time to market.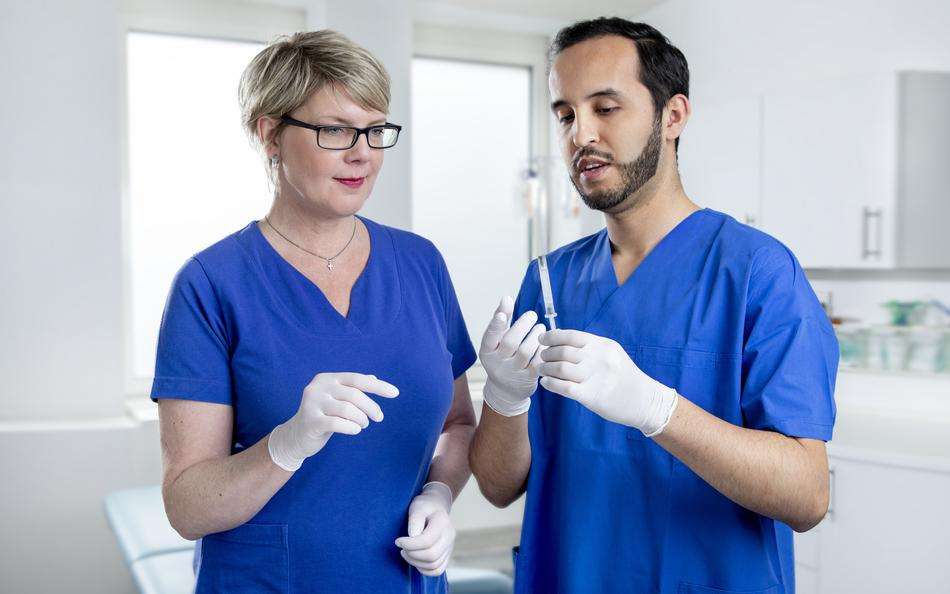 Deep-cold medications require innovative delivery systems that can withstand harsh conditions. SCHOTT Pharma's polymer PFS were developed to protect these drugs even at temperatures approaching -100°C while maintaining syringe functionality, such as break loose and gliding force and container closure integrity. "Our polymer syringes are a favorable choice for deep-cold drugs thanks to the entire platform system, which includes the polymer material, siliconization, the plunger material, and the overall quality management system, among others," explains Mario Haas, Head of Business Segment Drug Delivery Systems at SCHOTT Pharma. "Based on our track record in the field of mRNA-based applications, we are ready to bring the next deep-cold drugs to the market together with our customers."
High-quality portfolio for deep-cold medications
Known as SCHOTT TOPPAC® freeze, the drug delivery system is made of cyclic olefin copolymer (COC). The material is break-resistant, biologically inert, and features advanced barrier properties to ensure drug stability. In addition, the scientific data package includes data on container closure integrity, functionality, and particulate generation after freeze and thaw cycles. "Furthermore, our state-of-the-art manufacturing process is designed to achieve consistently high quality. Combined with enhanced quality control of all critical to quality (CtQ) syringe attributes, we can ensure that each polymer syringe fulfills the high requirements needed for deep-cold applications," adds Haas.

The polymer syringes are part of SCHOTT Pharma's portfolio, which features solutions for all life cycle stages of deep-cold medications. Besides polymer syringes, the deep-cold portfolio includes vials for a quick launch and fast time-to-market as well as glass syringes.
About SCHOTT Pharma
SCHOTT Pharma designs solutions grounded in science to ensure that medications are safe and easy to use for people around the world – because human health matters. The portfolio comprises drug containment and delivery solutions for injectable drugs ranging from prefillable glass and polymer syringes to cartridges, vials, and ampoules. Every day, a team of around 4,700 people from over 65 nations works at SCHOTT Pharma to contribute to global healthcare. The company is represented in all main pharmaceutical hubs with 16 manufacturing sites in Europe, North and South America, and Asia. With over 1,000 patents and technologies developed in-house, a state-of-the-art R&D center in Switzerland, and around 130 employees in R&D, the company is focused on developing innovations for the future. SCHOTT Pharma AG & Co. KGaA, headquartered in Mainz, Germany, is part of SCHOTT AG that is owned by the Carl Zeiss Foundation. In light of this spirit, SCHOTT Pharma is committed to sustainable development for society and the environment and has the strategic goal of becoming climate-neutral by 2030. Currently, SCHOTT Pharma has over 1,800 customers including the top 30 leading pharma manufacturers for injectable drugs and generated sales of EUR 821 million in the fiscal year 2022.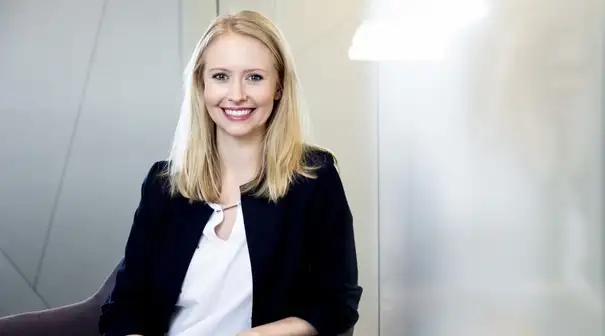 Joana Kornblum
Public Relations Manager