Next-level contamination control: SCHOTT launches iQ® Integribag, a no-touch transfer solution for ready-to-use pharma manufacturing
Wednesday, May 18, 2022 , Mainz , Germany
SCHOTT iQ® Integribag for ready-to-use (RTU) containers provides next-level sterile integrity, enhances safety measures, and reduces the risk of contamination to meet ever-stricter regulatory requirements.
For human use (FHU) solutions are readily available for RTU syringes; RTU vials following in Q3 2022.
High-value drug delivery and containment solutions, such as pre-sterilized RTU syringes and vials, allow pharma companies to focus on their core competency of developing and manufacturing drugs. However, uncontrolled process steps, such as handling and transporting RTU containers until they reach grade-A cleanroom zones, increase the contamination risk. Staying one step ahead, the globally leading partner for advanced drug containment solutions and drug delivery systems SCHOTT has developed an end-to-end solution to protect the sterile integrity of its RTU portfolio: Pharma companies can order products from the SCHOTT iQ® platform with an especially designed Tyvek® bag with improved robustness and an additional visual inspection feature for perfect sealing. This no-touch transfer solution shifts the sterile barrier also to encompass the outside of the tub and Tyvek® layer even after handling and transport, which is not guaranteed with traditional RTU systems. Hence, pharma companies can benefit from better risk management and increased patient safety.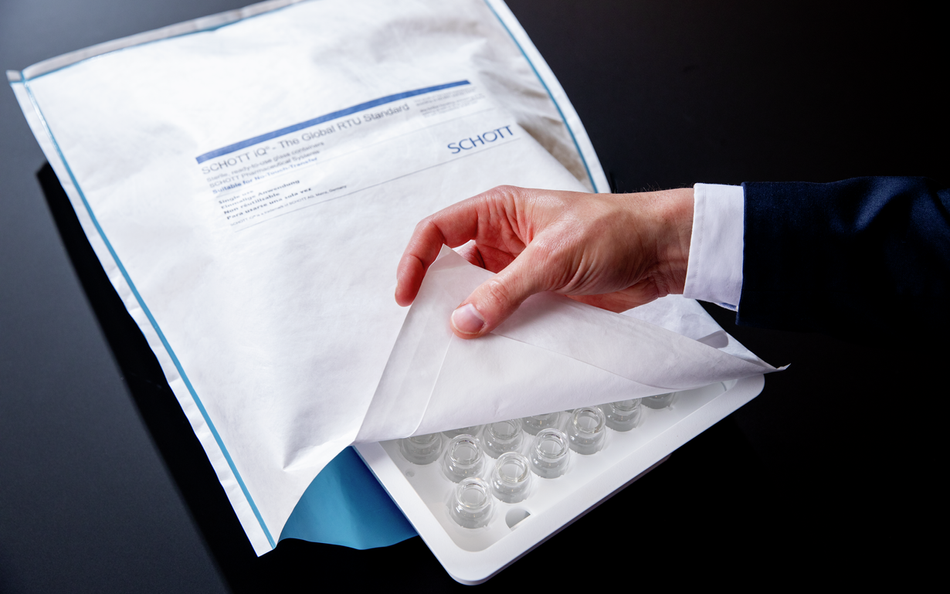 Current RTU solutions arrive in a double-bag system with the outer bag featuring a transparent window. In this setup, the sterile barrier encompasses only the inside of the sealed tub holding the containers and the Tyvek® inlay. Some pharma companies, therefore, apply additional decontamination measures, such as E-beam or manual alcoholic disinfection wipes, during the transfer step into grade-A filling zones to reduce the risk of contamination. With the Integribag solution, SCHOTT is launching specially designed robust bags based on a quality-by-design approach to enhance sterile integrity. Thereby going one step further in protecting the sterility of not just the inside of the tub but also its outside and the protective tub layer.

"Regulatory requirements are becoming increasingly stricter, and contamination control becomes more important, not only with highly automated systems," explains Dr. Robert Lindner, Global Product Manager at SCHOTT Pharmaceutical Systems. "SCHOTT iQ® combined with Integribag allows pharma companies and contract manufacturing organizations (CMOs) to improve their risk management by relying on an enhanced secure sterile barrier with a tamper-evident seal." The bag material's high puncture resistance leads to a lower probability of failures and complaints, eliminating the need for additional decontamination measures. "Based on our knowledge, SCHOTT is the only provider globally supplying a solution that simultaneously minimizes all main risks such as pinholes, puncture, and incomplete seal," adds Lindner.
High-value solutions
The Integribag is compatible with the SCHOTT iQ® platform, allowing the company to further advance its range of high-value solutions. More concretely, the RTU container platform simplifies drug development and manufacturing and covers syriQ® pre-fillable RTU syringes, adaptiQ® RTU vials, and cartriQ® RTU cartridges. A versatile portfolio of container formats and options is available for any pharmaceutical application.

Trademarks:
SCHOTT iQ®, adaptiQ®, syriQ®, cartriQ® are registered trademarks of SCHOTT AG.
Pioneering – responsibly – together
These attributes characterize SCHOTT as a manufacturer of high-tech materials based on specialty glass. Founder Otto Schott is considered its inventor and became the pioneer of an entire industry.Always opening up new markets and applications with a pioneering spirit and passion – this is what has driven the #glasslovers at SCHOTT for more than 130 years. Represented in 34 countries, the company is a highly skilled partner for high-tech industries: Healthcare, Home Appliances & Living, Consumer Electronics, Semiconductors & Datacom, Optics, Industry & Energy, Automotive, Astronomy & Aerospace. In the fiscal year 2021, its 17,300 employees generated sales of 2.5 billion euros. SCHOTT AG is owned by the Carl Zeiss Foundation, one of the oldest foundations in Germany. It uses the Group's dividends to promote science. As a foundation company, SCHOTT has anchored responsibility for employees, society and the environment deeply in its DNA. The goal is to become a climate-neutral company by 2030.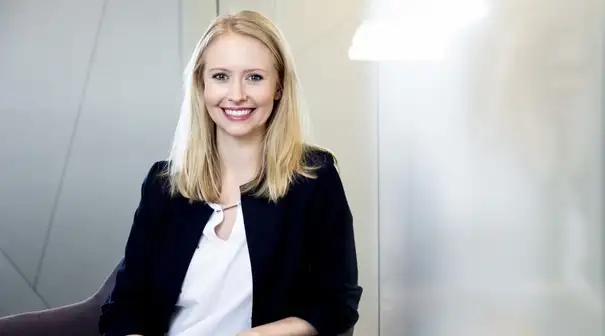 Joana Kornblum
Public Relations Manager