SCHOTT developing climate-friendly glass production using hydrogen
Monday, May 2, 2022 , Mainz , Germany
€714,000 R&D project to develop low carbon glass production.
European Regional Development Fund supports with research grant.
The project is one of the first of its kind in the specialty glass industry.
The specialty glass manufacturer SCHOTT aims to become climate neutral by 2030. Technological change plays a central role in this process. The company has now launched a pilot project at its headquarters in Mainz to test large-scale use of hydrogen in glass production. Overall, SCHOTT and its project partners are investing more than €714,000, including an award of around €338,000 from the European Regional Development Fund to develop a climate friendly glass melting process.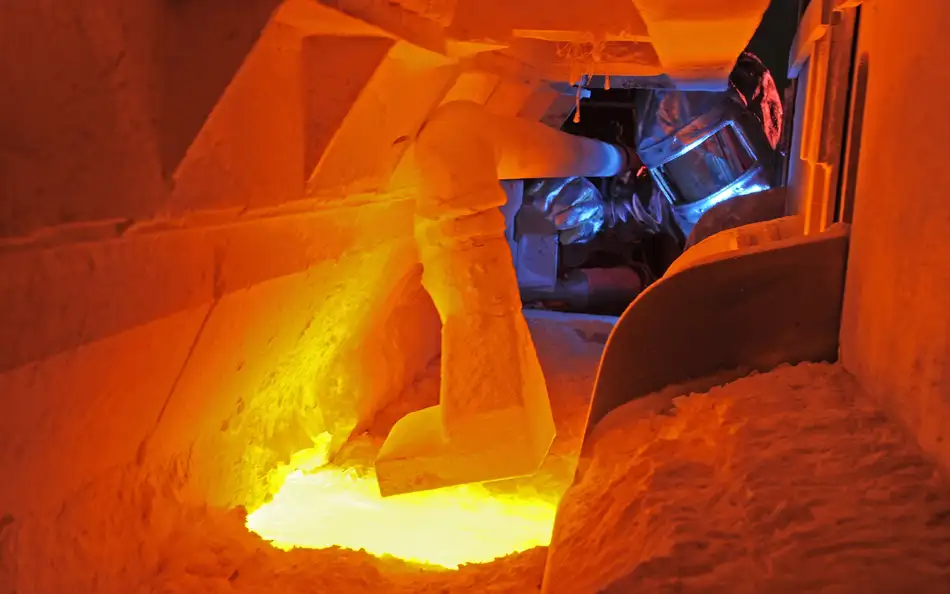 As a specialty glass manufacturer, SCHOTT belongs to an energy-intensive industry. The largest share of its energy requirements and carbon emissions occur during the melting process. Glass melting requires temperatures of up to 1,700° Celsius to produce specialty glass for vaccine vials, smartphone cover glass, or microchips. Until now, SCHOTT's melting tanks have been heated with natural gas and in some cases with electricity.
The company is working to change this as part of its initiative to become climate neutral by 2030. In order to develop climate-friendly glass melting processes, SCHOTT has started several research projects. They are focusing primarily on electrification based on green electricity and on hydrogen combustion. In both approaches, electricity from renewable energies plays a decisive role. Now, the company plans to test hydrogen-natural gas-blends in large-scale melting trials at a furnace at its Mainz headquarters for the first time.
In this trial, the R&D experts at SCHOTT will gradually replace natural gas with hydrogen. Over the course of a month, the ratio of hydrogen in the natural gas/hydrogen mixture will be gradually increased to up to 35% by volume in three test phases lasting around 10 days each. This large-scale test is breaking new ground for the specialty glass industry. The company will use these experiments to learn more about the effects of hydrogen in glass melting processes. The long-term goal is to greatly reduce carbon emissions in the long term.
The research project's total cost amounts to more than €714,000. SCHOTT and its partners received grant funding of around €338,000 as part of the European Union's European Regional Development Fund (ERDF) from the Rhineland-Palatinate Ministry for Climate Protection, Environment, Energy and Mobility.
"Becoming climate neutral means that we have to come up with groundbreaking technological innovations," explained Dr. Jens Schulte, member of the Board of Management and responsible for the Zero Carbon program at SCHOTT.
"Transforming our glass melting technology is a highly complex process with many technical hurdles. That's why we would like to thank our partners for awarding us these grants to support these innovative projects."
SCHOTT announced in 2020 that it planned to become climate neutral by 2030. So far, no other company in the specialty glass industry has set itself such an ambitious goal. Its plan to make its production carbon neutral includes four action fields: In addition to technology change, these include improving energy efficiency, switching to 100% green electricity, and compensating remaining emissions.

Links:
Pioneering – responsibly – together
These attributes characterize SCHOTT as a manufacturer of high-tech materials based on specialty glass. Founder Otto Schott is considered its inventor and became the pioneer of an entire industry. Always opening up new markets and applications with a pioneering spirit and passion – this is what has driven the #glasslovers at SCHOTT for more than 130 years. Represented in 34 countries, the company is a highly skilled partner for high-tech industries: Healthcare, Home Appliances & Living, Consumer Electronics, Semiconductors & Datacom, Optics, Industry & Energy, Automotive, Astronomy & Aerospace. In the fiscal year 2021, its 17,300 employees generated sales of 2.5 billion euros. SCHOTT AG is owned by the Carl Zeiss Foundation, one of the oldest foundations in Germany. It uses the Group's dividends to promote science. As a foundation company, SCHOTT has anchored responsibility for employees, society and the environment deeply in its DNA. The goal is to become a climate-neutral company by 2030.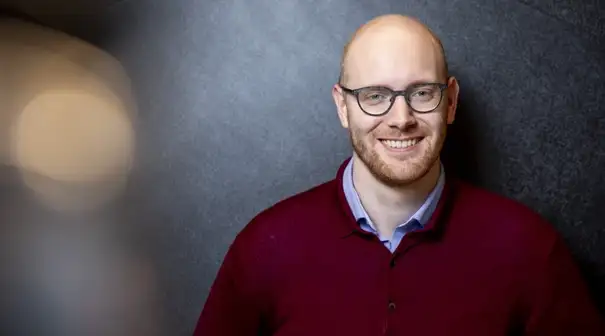 Jonas Spitra
Manager Corporate Communication