Renowned iF Design Award 2022 goes to SCHOTT CERAN®
Wednesday, May 18, 2022 , Mainz , Germany
New glass-ceramic for cooking wins over iF expert jury
CERAN Luminoir™ enables bright, clear and true-color light features in cooking surfaces
The innovative glass-ceramic recognized with seal of approval for design and performance in the "Product" discipline, "Kitchen" category
The SCHOTT technology group has won this year's iF Design Award with its latest glass-ceramic for cooking. CERAN Luminoir™ brings light features to the cooktop – even brighter, clearer and more true to color than ever before – that earned the coveted seal of approval for exceptional design and outstanding performance in the "Product" discipline, "Kitchen" category. Thanks to new material properties, CERAN Luminoir™ allows the LED light sources installed under the cooking surface to shine through brighter and clearer. White light in particular, but also colors, appear more brilliant and contours sharper. For household appliance manufacturers and lighting designers, this means new opportunities to make the cooktops of the future smarter and more exciting.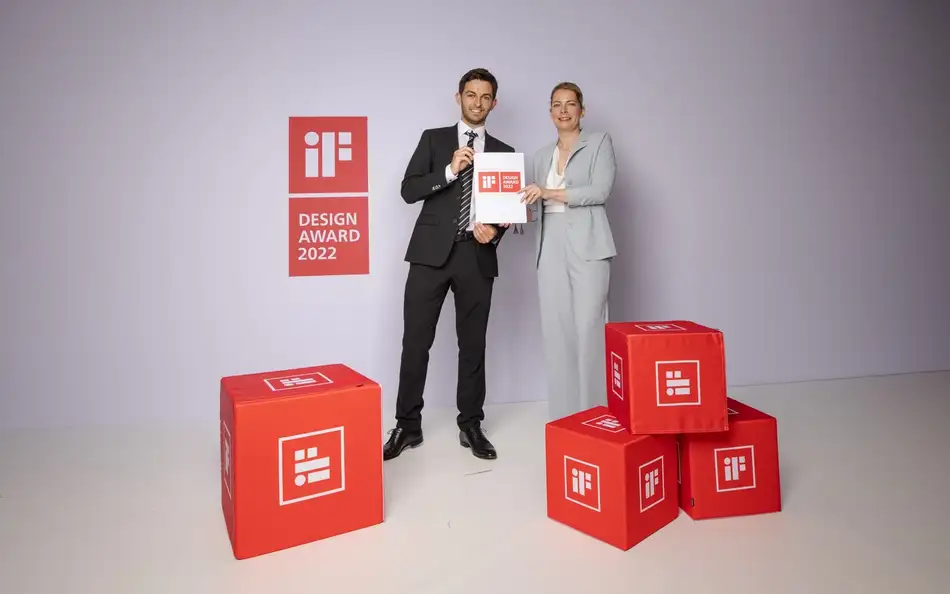 The illumination of cooking surfaces in the operating and cooking zone areas creates visual feedback during cooking. New material properties, first and foremost the special light transmission, allow white light to shine five times brighter through the new black glass-ceramic from SCHOTT than through conventional glass-ceramic cooktop panels. And that's without any additional filters or coatings. At the same time, the cooktop retains a deep black appearance at any time of day.

"With CERAN Luminoir™, we have launched a new generation of glass-ceramic for cooking that will make it even easier to develop smart cooktops with unique lighting designs in the future. Home appliance manufacturers can use it to make cooktop operation safer and more intuitive. The wide range of options for different light colors can bring the entire cooktop to life. For example, cooktops can create visual feedback for consumers or more easily integrate ambient lighting," explains Dr. Jörn Besinger, Head of Product Management and New Business Development for CERAN® at SCHOTT. "These functions are also increasingly in-demand by consumers in the non-premium segment."

SCHOTT previously won the iF Gold Award in 2019 for CERAN EXCITE®, the largest lighting portfolio on the market to date. "Winning again shows us that it is impossible to imagine cooking surfaces of the future without light. With our new material, we want to continue to inspire the home appliance industry with new trends in the future," adds Kathrin Becker, Marketing Director SCHOTT CERAN®.

For more than 50 years, SCHOTT CERAN® has been an important design driver for trend-setting kitchens. In 1971, SCHOTT launched the first black glass-ceramic for cooking. Since then, the company has been the world market leader with over 200 million originals sold worldwide.

Links:
More information about the iF Design Award winner Luminoir™
More about SCHOTT CERAN®

Trademarks:
SCHOTT CERAN® is a registered trademark of SCHOTT AG.
Pioneering – responsibly – together
These attributes characterize SCHOTT as a manufacturer of high-tech materials based on specialty glass. Founder Otto Schott is considered its inventor and became the pioneer of an entire industry.Always opening up new markets and applications with a pioneering spirit and passion – this is what has driven the #glasslovers at SCHOTT for more than 130 years. Represented in 34 countries, the company is a highly skilled partner for high-tech industries: Healthcare, Home Appliances & Living, Consumer Electronics, Semiconductors & Datacom, Optics, Industry & Energy, Automotive, Astronomy & Aerospace. In the fiscal year 2021, its 17,300 employees generated sales of 2.5 billion euros. SCHOTT AG is owned by the Carl Zeiss Foundation, one of the oldest foundations in Germany. It uses the Group's dividends to promote science. As a foundation company, SCHOTT has anchored responsibility for employees, society and the environment deeply in its DNA. The goal is to become a climate-neutral company by 2030.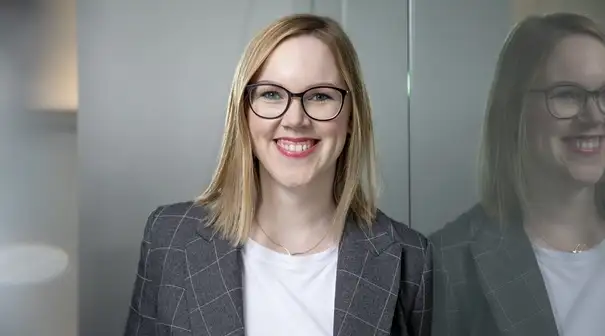 Lea Kaiser
PR & Communications Manager