Growing in Eastern Europe: SCHOTT supports the Russian "Pharma 2030" strategy
Thursday, September 9, 2021
SEE LATEST NEWS FROM MARCH 2022: SCHOTT is taking action to support people affected by war in Eastern Europe

With nearly €10 million investment for the newest generation of vial machines, SCHOTT creates up to 40 new jobs and enhances its global production network.

The expanded production strengthens Russia's export ability as one main focus of the government's strategy.
The German technology group started pharma packaging production in Zavolzhye ten years ago.
When you turn ten years old, it's a reason to celebrate, and a perfect time for setting signs for the future: As part of a major global investment incentive, the German technology group SCHOTT, manufacturer of high-quality pharma packaging, invests in its newest generation of high-speed machines in the Russian site Zavolzhye. With the investment of nearly €10 million up to 40 new jobs will be created. SCHOTT Russia relies on the latest technology according to international standards. "The glass packaging will even get better and safer. In addition, the production will get more energy-efficient", explains Frank Bellemans, Vice President Global Operations within the Business Unit Pharmaceutical Systems at SCHOTT. "Also, our customers from the pharma industry need more and better data to validate our products and manufacturing processes. By investing in digitalization, we are meeting future requirements already soon."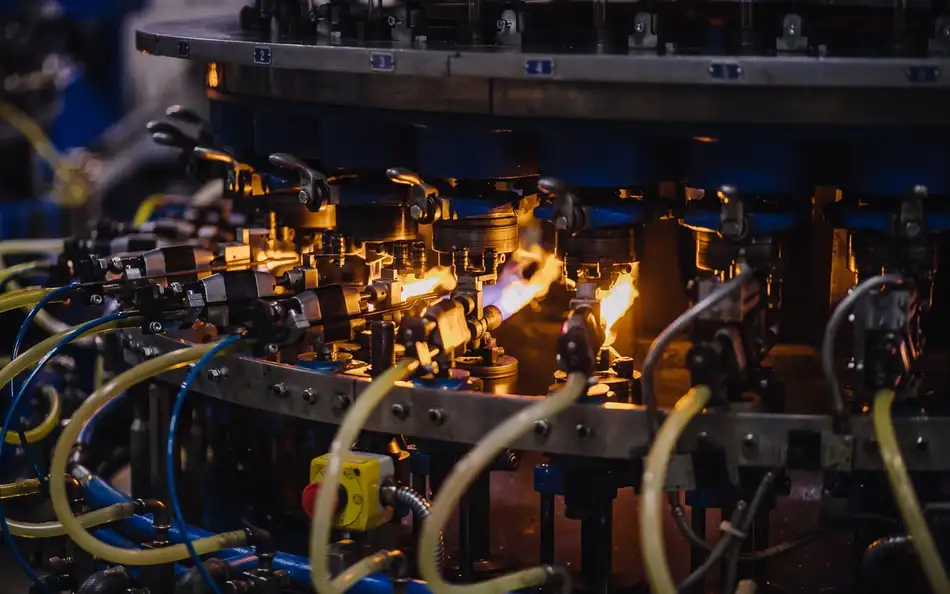 Against the backdrop of the 10th anniversary of its Zavolzhye manufacturing site, SCHOTT has again renewed its commitment to Russia. As site manager Denis Nikitin shared with customers and representatives of the local government, "the move will further enable an even stronger integration into the global SCHOTT production network. It will support our joint fight against COVID and the secure supply to our Russian customers. It will also strengthen the production ability in the spirit of the current Russian 'Pharma 2030' strategy." With this strategy, the Russian government wants to encourage the development of innovative drugs and their production while seizing export opportunities. Local access to high-quality packaging is crucial to reach this goal.

"Our intention is to keep working closely with the Russian pharma industry and support their growth plans by offering just the right packaging solutions," says Denis Nikitin. The site manufactures vials and ampoules made of borosilicate glass and serves the pharma industry to safely package, transport, and store medications.

SCHOTT works closely with the industry in the development of future-oriented packaging solutions. For example, these include a ready-to-use concept for aseptic filling of medications called SCHOTT iQ® or a new generation of ultra-pure pharmaceutical vials to meet the exacting drug stability needs of low-fill drugs. Designed as a modular concept, SCHOTT EVERIC® provides pharmaceutical companies with a unique combination of attributes to package biologic drugs while supporting today's quality requirements of fill and finish lines.

The site in Zavolzhye carries out its work in line with the global standards that apply for pharmaceutical manufacturing – so-called GMP principles (Good Manufacturing Practice). These include modern systems and machines, well-trained employees, and meeting the respective guidelines for quality assurance.

Link:
Discover more about SCHOTT iQ

Trademarks: SCHOTT iQ® and SCHOTT EVERIC® are registered trademarks from SCHOTT AG.
Pioneering – responsibly – together
These attributes characterize SCHOTT as a manufacturer of high-tech materials based on specialty glass. Founder Otto Schott is considered its inventor and became the pioneer of an entire industry. Always opening up new markets and applications with a pioneering spirit and passion – this is what has driven the #glasslovers at SCHOTT for more than 130 years. Represented in 34 countries, the company is a highly skilled partner for high-tech industries: Healthcare, Home Appliances & Living, Consumer Electronics, Semiconductors & Datacom, Optics, Industry & Energy, Automotive, Astronomy, and Aerospace. In the fiscal year 2020, its 16,500 employees generated sales of 2.24 billion euros. With the best teams, supported by the best digital tools, the group intends to continue to grow. SCHOTT AG is owned by the Carl Zeiss Foundation, one of the oldest foundations in Germany. It uses the Group's dividends to promote science. As a foundation company, SCHOTT has anchored responsibility for employees, society and the environment deeply in its DNA. The goal is to become a climate-neutral company by 2030.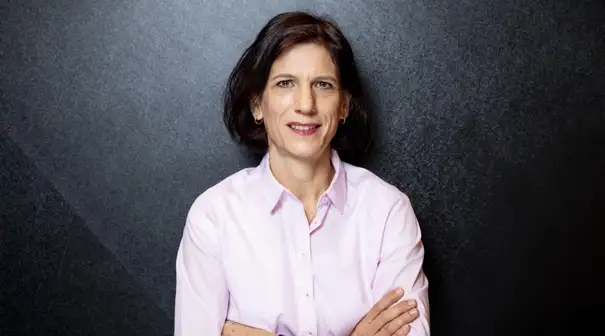 Christine Fuhr
Communications Manager