SCHOTT North America Lays Foundation to Maximize Market Opportunity
Thursday, December 2, 2021 , Rye Brook , United States
Setting a strategic portfolio in the U.S., SCHOTT aims to capitalize on the world's largest economy and burgeoning capacity for innovation.
SCHOTT, the inventor of specialty glass and international technology group, is structuring its presence in North America to align operations with its most robust sales market and accelerate global profitability.
SCHOTT's Pharmaceutical Systems business unit in Lebanon, Pa. contributed to the global COVID-19 response, increasing manufacturing capacity to serve the needs of vaccine makers. In addition, the Pennsylvania plant supplies the growing demand of high-value products such as adaptiQ® ready-to-use vials and EVERIC® pure for highly potent drugs like cancer medication. As part of a multimillion-dollar investment in the U.S. this past fiscal year, the facility saw upgrades and expanded capacity for vial production.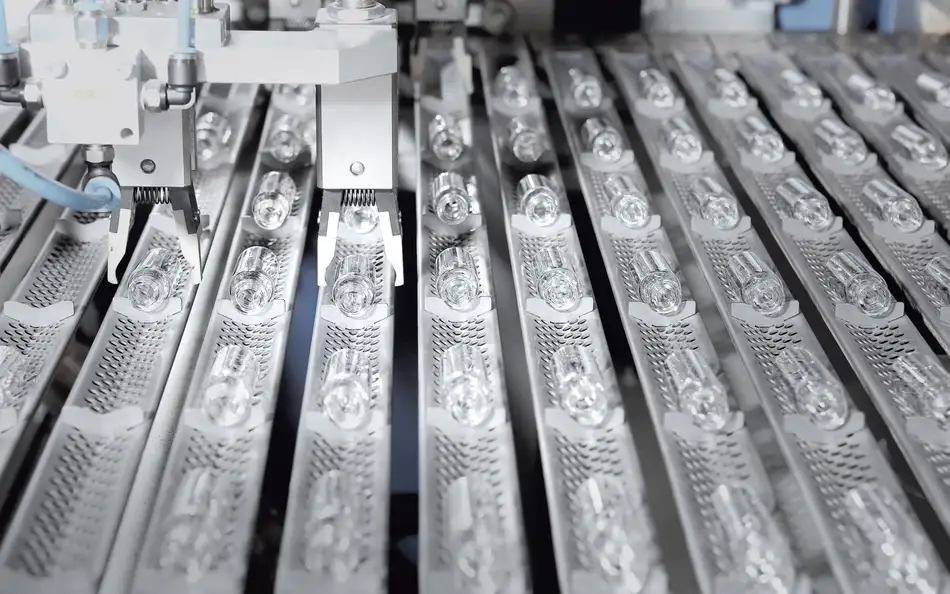 Supplementing the company's contribution to the health industry, SCHOTT MINIFAB's acquisition of Applied Microarrays Inc. (AMI) adds cutting-edge biotech capabilities for diagnostics applications along with a production hub in Arizona. Also through acquisition, SCHOTT's Lighting and Imaging business unit in Southbridge, Mass., expanded its portfolio of fiber-optic imaging technologies by acquiring INCOM's MEGAdraw business.
As SCHOTT manages its strategic portfolio within the U.S. home appliance market, it sold its flat-glass entity Gemtron, to SSW Advanced Technologies. SCHOTT will focus its home appliance activities in North America on specialty glass materials like CERAN® glass-ceramic cooktops, which recently celebrated its 50th anniversary and sold its 200th millionth cooktop panel. A new post-processing line for CERAN is in the works for SCHOTT's Vincennes, In. facility.
"Our flexibility and commitment to a strategy of innovation will only strengthen our U.S. operations moving forward. With seven production sites, one R&D center, a sales office, and roughly 1,000 employees in the U.S., SCHOTT is well established," said Dr. Heinz Kaiser, board member at SCHOTT and responsible for the group's business in North America. "Over the past several years, we have invested $60 million in the U.S., and additional investments will accelerate our strategy of profitable growth and allow us to concentrate our activities on markets where we expect strong, sustainable development."
Pioneering – responsibly – together
These attributes characterize SCHOTT as a manufacturer of high-tech materials based on specialty glass. Founder Otto Schott is considered its inventor and became the pioneer of an entire industry. Always opening up new markets and applications with a pioneering spirit and passion – this is what has driven the #glasslovers at SCHOTT for more than 130 years. Represented in 34 countries, the company is a highly skilled partner for high-tech industries: Healthcare, Home Appliances & Living, Consumer Electronics, Semiconductors & Datacom, Optics, Industry & Energy, Automotive, Astronomy, and Aerospace. In the fiscal year 2020, its 16,500 employees generated sales of 2.24 billion euros. With the best teams, supported by the best digital tools, the group intends to continue to grow. SCHOTT AG is owned by the Carl Zeiss Foundation, one of the oldest foundations in Germany. It uses the Group's dividends to promote science. As a foundation company, SCHOTT has anchored responsibility for employees, society and the environment deeply in its DNA. The goal is to become a climate-neutral company by 2030.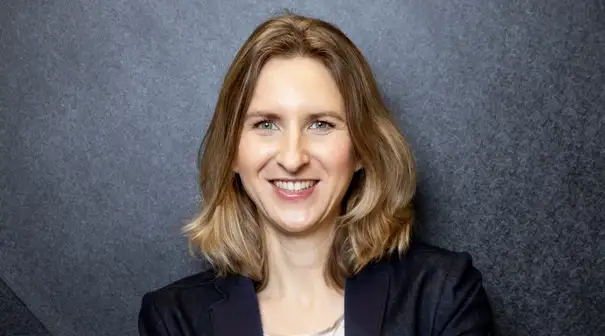 Christina Rettig
Head of Corporate Communications