Ypsomed collaborates with SCHOTT and Lonza on a solution for combination products based on patch injectors
Monday, November 9, 2020, Burgdorf / Mainz / Basel
Ypsomed advances its patch injector into a comprehensive solution by entering into a collaboration with SCHOTT, one of the leading suppliers of pharmaceutical primary packaging, and Lonza, a leading global partner of the pharmaceutical and biotechnology industry for the development, manufacturing and testing of pharmaceuticals.
In a joint effort, the three companies are developing a comprehensive solution for wearable patch injectors for the subcutaneous self-injection of large volumes of liquid formulations.
This solution should enable pharmaceutical companies to quickly bring biopharmaceuticals in a patch injector into the clinical trial stage and to the market. For patients, the solution reduces the number of hospital visits required for treatment.
Ypsomed has entered into a collaboration with SCHOTT and Lonza to be able to offer the YpsoDose patch injector platform, which is used for the subcutaneous self-administration of high volumes of pharmaceuticals, as a fully integrated solution. The three partners are cooperating closely to develop all the necessary components and manufacturing processes. This will enable customers to enter into clinical trials quicker with their drugs - often sensitive biopharmaceuticals - and commercialise them in less time. The comprehensive solution includes a ready-to-use cartriQ® glass cartridge from SCHOTT as the primary packaging for the drug, the YpsoDose patch injector platform from Ypsomed, and the processes for filling, assembly and testing of the final product by Lonza Drug Product Services (DPS). Pharmaceutical customers will thus receive a tested and documented overall solution and can concentrate on their core business.


Flexibility and know-how
This collaboration brings together three experts in their respective fields. All the processes and components of the solution are pre-developed, coordinated and tested. This is a crucial aspect as there are currently no established primary packaging materials for patch injectors and therefore no corresponding filling solutions. SCHOTT develops and supplies 10ml ready-to-use cartriQ® cartridges for the YpsoDose. These cartridges require fewer process steps during filling than conventional cartridges. Lonza Drug Product Services applies its expertise in process development, testing and characterisation and implements a filling and assembly process for YpsoDose in Stein (Switzerland) to provide short implementation times for customers.

Andreas Reisse, Head of SCHOTT Pharmaceutical Systems, explains: "With this new development, for which we have also made investments at our Swiss site, we are making it possible for us to jointly optimise processes for pharmaceutical companies. At the same time, we are creating completely new possibilities in the area of self-medication in terms of drug safety and user-friendliness. This is fully in line with our aim of always acting in the best possible way for the benefit of human health."

Prof. Dr. Hanns-Christian Mahler, Head of Lonza Drug Product Services adds "The know-how and expertise of Lonza DPS in the development, manufacturing and testing of formulations and sterile products for subcutaneous administration is the ideal basis to enable our pharmaceutical and biotech customers to develop and commercialise the YpsoDose patch injector."

Ypsomed's platform gives customers considerable freedom in the choice of components and partners to implement their own processes as necessary. The advantage of the comprehensive solution, however, is that the three partners combine their know-how and together provide all the necessary processes and components for a short time-to-market of biopharmaceuticals. "Together with strong partners, we offer a comprehensive solution for patch injectors so that our customers can bring their active substances and drugs to market as a commercialisable product in a short time and at low cost," says Ulrike Bauer, Senior Vice President Delivery Systems at Ypsomed.
Ypsomed is the leading developer and manufacturer of injection and infusion systems for self-medication and a well-established diabetes specialist with 30 years of experience. As an innovation and technology leader, it is the preferred partner of pharmaceutical and biotech companies for pens, autoinjectors and pump systems for administering liquid drugs. Ypsomed presents and markets its product portfolios under the umbrella brands mylife™ Diabetescare directly to patients or via pharmacies and clinics and under YDS Ypsomed Delivery Systems in the business-to-business sector to pharmaceutical companies. Ypsomed has its headquarters in Burgdorf, Switzerland, and has a global network of production sites, subsidiaries and distribution partners, employing some 1,800 people worldwide.

www.ypsomed.ch

Contact
Ypsomed Holding AG
Thomas Kutt
Head Investor Relations
Phone: +41 34 424 35 55
thomas.kutt@ypsomed.com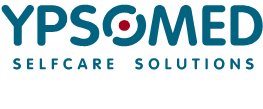 At Lonza, we combine technological innovation with world class manufacturing and process excellence. Together, these enable our customers to deliver their discoveries in the healthcare, preservation, and protection sectors. We are a preferred global partner to the pharmaceutical, biotech and specialty ingredients markets. We work to prevent illness and promote a healthier world by enabling our customers to deliver innovative medicines that help treat or even cure a wide range of diseases. We also offer a broad range of microbial control solutions, which help to create and maintain a healthy environment. Founded in 1897 in the Swiss Alps, Lonza today operates in 120 sites and offices in more than 35 countries. With approximately 15 500 full-time employees, we are built from high-performing teams and of individual employees who make a meaningful difference to our own business, as well as the communities in which we operate. The company generated sales of CHF 5.9 billion in 2019 with a CORE EBITDA of CHF 1.6 billion.
www.lonza.com
Contact
Lonza Group Ltd
Dr. Sanna Fowler
Head of External Communications
Phone: +41 61 316 8929
sanna.fowler@lonza.com
Dirk Oehlers
Investor Relations
Lonza Group Ltd
Phone: +41 79 421 1609
dirk.oehlers@lonza.com

About SCHOTT
SCHOTT is a leading international technology group in the areas of specialty glass, glass-ceramics and related high-tech materials. With over 130 years of experience, the company is an innovative partner to many industries, including the home appliance, pharma, electronics, optics, life sciences, automotive and aviation industries. SCHOTT has a global presence with production sites and sales offices in 34 countries. In the 2018/2019 fiscal year, the group generated sales of EUR 2.2 billion (US$ 2.54 billion) with over 16,200 employees. SCHOTT AG has its headquarters in Mainz (Germany) and is solely owned by the Carl Zeiss Foundation. This is one of the oldest private and largest science-promoting foundations in Germany. As a foundation company, SCHOTT assumes special responsibility for its employees, society and the environment.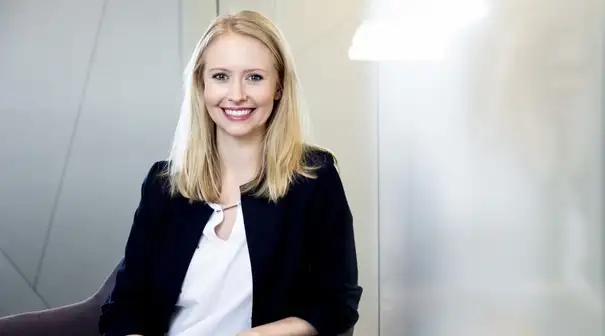 Joana Kornblum
Public Relations Manager