SCHOTT launches new ColdVision MC-LS LED light source
Monday, November 16, 2020 , Mainz , Germany
High light output and slim design for stereo microscopy and machine vision.
With the ColdVision MC-LS, the SCHOTT technology group has developed a LED light source that combines a maximum light output of 850 lumens with easy operation in a compact housing. New features such as a USB port and legacy analog inputs enable the light source to be controlled remotely.
Compatibility with all SCHOTT ColdVision series light guides ensures homogeneous illumination and a wide range of applications.
"With the MC-LS, we have succeeded in developing a light source that covers all standards of stereo microscopy, material science, and machine vision applications at an attractive price," says Dr. Werner Sklarek, senior product manager Industrial at SCHOTT Lighting and Imaging. "To achieve this, we focused on high light quality and essential features."

The user benefits from a stable light output with a constant color temperature of 5400 kelvin. A low energy consumption of 60 watts and service life of 50,000 maintenance-free operating hours not only save operational costs but also reduce downtime from lamp replacements. The brightness of the LED source can be continuously dimmed via a potentiometer. The user is no longer affected by "halogen glow" or color shifts that are typical when using traditional halogen sources at low light levels.
Connections that make a difference
In addition to a 9-pin connector for analog control, an integrated USB port and RS232 interface provide accurate and digital remote control of the MC-LS. The light source can help streamline processes because important settings can be controlled remotely and integrated into application software. This allows the user to switch the light source on and off remotely, set the brightness between 0 and 100 percent, and read out data automatically.
Sophisticated housing design
Because the MC-LS is smaller than its predecessor models ACE and DCR, it can easily be used to replace these sources. A robust metal housing makes the light source resistant to vibration, shocks and heat while imparting a high-quality feel and appearance. An integrated ergonomic fan enables low-noise operation for undisturbed work.
About SCHOTT
SCHOTT is a leading international technology group in the areas of specialty glass, glass-ceramics and related high-tech materials. With over 130 years of experience, the company is an innovative partner to many industries, including the home appliance, pharma, electronics, optics, life sciences, automotive and aviation industries. SCHOTT has a global presence with production sites and sales offices in 34 countries. In the 2018/2019 fiscal year, the group generated sales of EUR 2.2 billion with over 16,200 employees. SCHOTT AG has its headquarters in Mainz (Germany) and is solely owned by the Carl Zeiss Foundation. This is one of the oldest private and largest science-promoting foundations in Germany. As a foundation company, SCHOTT assumes special responsibility for its employees, society and the environment.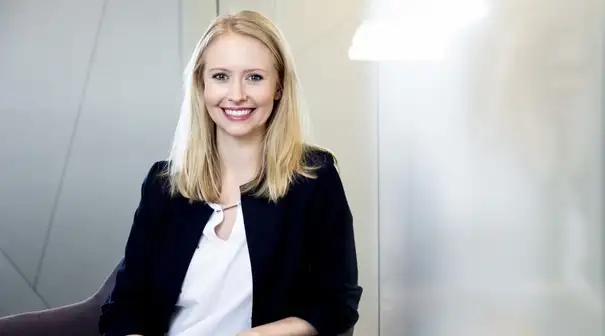 Joana Kornblum
Public Relations Manager