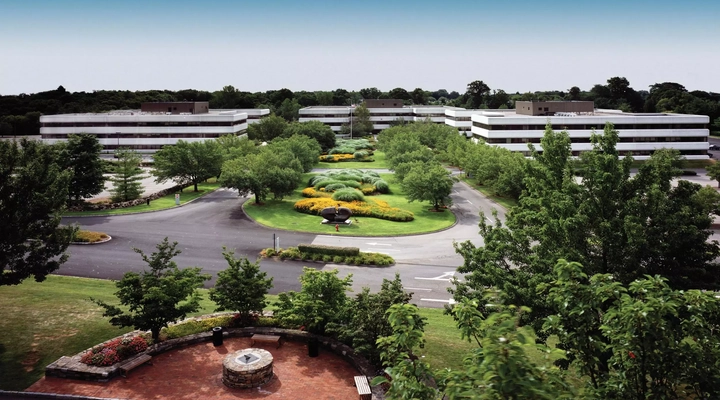 SCHOTT Rye Brook, NY
While the origins of SCHOTT lie in Europe, its presence in the US market continues to grow, and its corporate headquarters for North America has been situated in New York state for 58 years now. A recent move to Rye Brook, New York opens a new chapter for SCHOTT's operations in the US.
SCHOTT's new center for North American operations
In early 2021, SCHOTT North America moved its corporate office a few miles across Westchester County from its long-time home of Elmsford to Rye Brook. The Rye Brook site is a recently renovated six-building complex set in 25 acres of land with extensive amenities, and is SCHOTT's base of operations for HR, Legal, IT, Marketing and Communications, and Financial Services for the whole North American region. SCHOTT's Tubing business unit also operates out of Rye Brook, supplying technical and pharmaceutical tubing for markets across the Americas.
1963
was the year the corporate office in New York state was established.
50
employees report to the Rye Brook office.
2021
was the year SCHOTT's corporate office moved from Elmsford to Rye Brook.
14,140 ft2
is the total area of SCHOTT's new corporate HQ in Rye Brook.
35
miles to New York City and five minutes to Westchester County airport, making Rye Brook a well-connected location.
Markets and Applications
As the administrative hub for SCHOTT's operations across North America, the Rye Brook office is highly knowledgeable about the wide range of markets and applications served by SCHOTT products. SCHOTT's Tubing business unit in Rye Brook focuses on tailor-made products that continue to prove indispensable in fields such as pharmaceuticals, industrial and environmental technology, and electronics. Our reputation for innovation is relied upon by our network of customers and commercial partners, who look to us to tailor glass tubing solutions for their specific needs.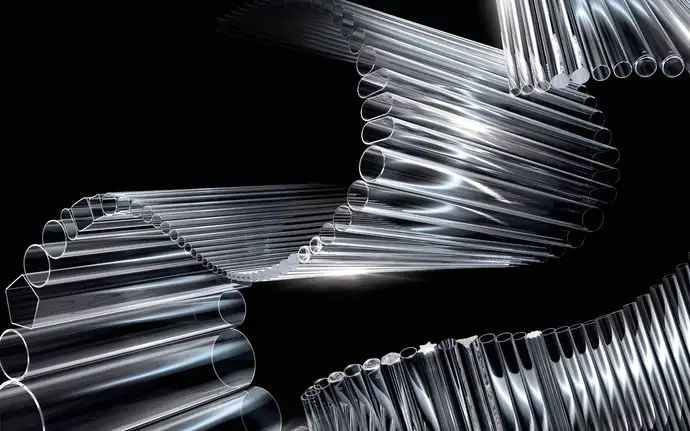 Products
The product portfolio of SCHOTT Tubing includes glass tubes, rods, and profiles made from more than 60 types of specialty glass. One product line that's unique to the North American market is KIMAX® acid waste and vent systems, which is made of borosilicate glass piping and features exceptional chemical resistance and mechanical strength. KIMAX® sets new standards for corrosive waste systems while keeping the components sustainable, user-friendly, and easy to assemble.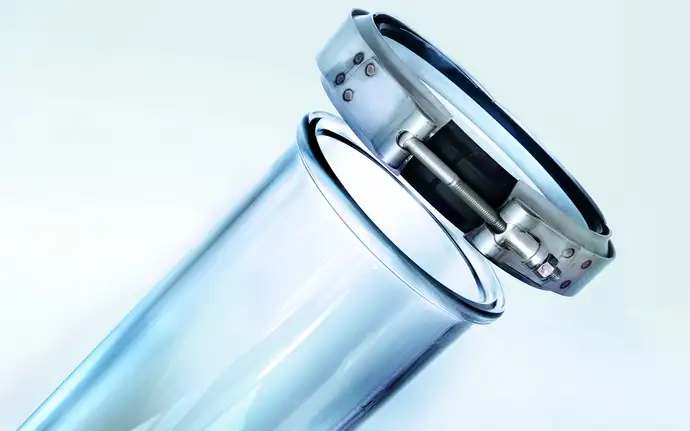 A village atmosphere close to the city
A suburb of the greater New York City area, the town of Rye Brook is known as one of the best places to live in the state. While it offers residents plenty of amenities such as restaurants, coffee shops, and parks, it feels removed from the neighboring big city – indeed, Rye Brook has been part of the Tree City USA project for over 14 years, which aims to add green spaces to suburban areas. SCHOTT's Rye Brook HQ is just five minutes' drive from the Westchester County Airport and around 35 miles north of New York City, making it extremely well-connected, as well as being a great place to live and work.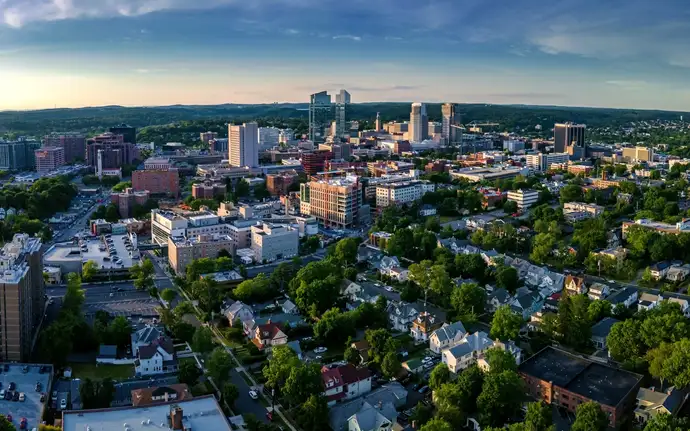 Contact us
To find out more about SCHOTT North America and our work at Rye Brook, please fill out our contact form.
Contact us