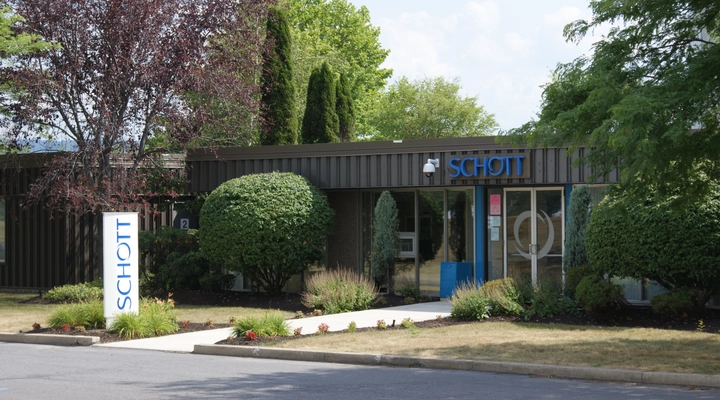 SCHOTT Duryea
SCHOTT's facility in this small Pennsylvania town is a key site for research, technology and development that serves SCHOTT sites across the US. Operating for over 50 years, it's become a center of production for SCHOTT's specialty materials and optical component processing for a range of global markets.
A low-profile location with a huge reach
This site in the north-eastern part of Pennsylvania is the hub for SCHOTT's advanced optics manufacturing in the Americas. Since 1969, the facility has specialized in glass melting as well as processing optical glasses, optical filters, and SCHOTT's globally acclaimed ZERODUR® glass-ceramic. It also manufactures and processes infrared materials such as chalcogenide glass into final-coated and diamond-turned components for markets around the world.
Duryea is also the site where laser glass was developed, a material that plays a crucial role in world-renowned projects such as CERN (European Organization for Nuclear Research) and the National Ignition Facility (NIF) in California, which is pioneering important advances in fusion ignition technology.
1969
was the year SCHOTT's Duryea site was founded.
136
employees work at SCHOTT Duryea.
8
product portfolios are manufactured in Duryea.
$20 million
investment from SCHOTT to upgrade the plant after a fire damaged the facility in 2015.
Markets and Applications
The reach of the products made in Duryea is seemingly endless. The facility supplies components for a huge range of fields, including astronomy, space travel, aviation, sensors, lighting and imaging, targeting systems, laser range finders, digital projection, mobile electronics, smartphone cameras, flat panel displays, machine vision, and endoscopy and microscopy for advanced medical procedures.
Products
The portfolio of products manufactured in Duryea is extremely broad, with the site specializing in optical glass, infrared materials, optical filter glasses, radiation-shielding windows and substrates, active and passive laser glass, and customized glazing for use in art and architectural projects. ZERODUR® blanks are also produced here, which have proved invaluable to astronomy research projects and the production of exceptionally powerful telescopes.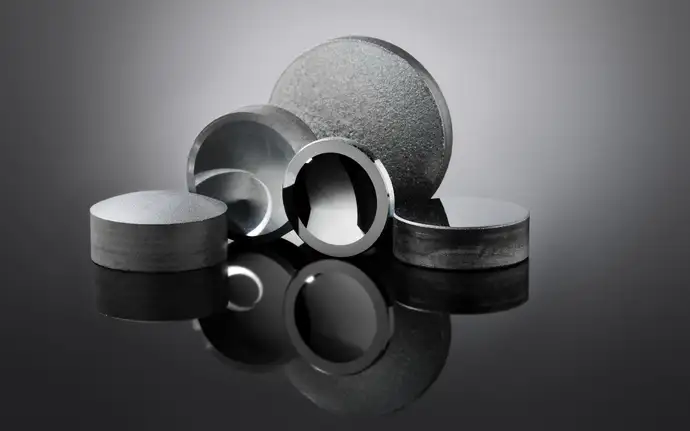 Celebrating half a century in Duryea
Duryea is well-located, within easy driving distance of both New York City and Philadelphia, while the city of Scranton (the setting for the US TV series The Office) is nine miles to the north. In 2019, the Duryea plant celebrated its 50th anniversary. This longevity has been achieved through consistently meeting the support and challenges of SCHOTT customers. During that time, the facility has evolved from a high-volume melting operation to a sophisticated optical components facility.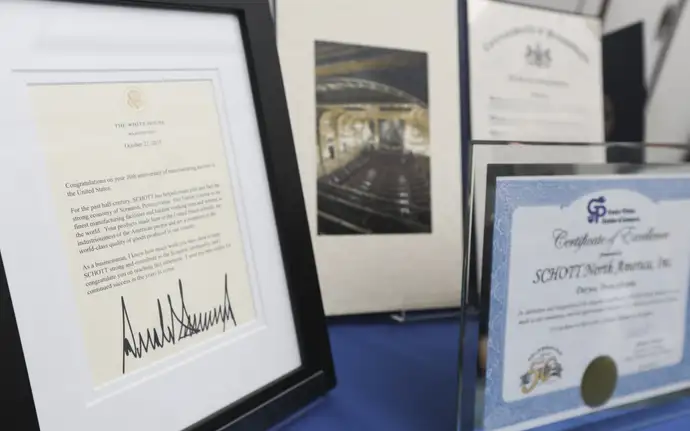 Contact us
To find out more about SCHOTT Duryea and our work there, please fill out our contact form.
Contact us