Expansion in Turkey: SCHOTT to inaugurate a new flat glass plant
Tuesday, 14 June 2022 , Bolu , Turkey
German specialty glass manufacturer invested €9 million in state-of-the-art production technology in Bolu
SCHOTT supplies innovative functional glasses to all leading home appliance companies in Turkey and abroad
The new infrastructure will increase capacity at the site by 50 percent and will create new jobs
German technology group SCHOTT achieved a further milestone in expanding its flat glass business by inaugurating a new and state-of-the art production plant in Bolu, Turkey. From both company sites in Turkey, Bolu and Çerkezköy, SCHOTT's value-added glass solutions for the home appliance industry reach millions of households worldwide. The processed flat glass is exported to 14 countries, mainly in Western and Central Europe. "Today marks an essential cornerstone in the growth strategy of our worldwide flat glass business. We invested 9 million Euros in the latest production technology and will be able to increase capacities at the Bolu site by 50 percent. Furthermore, this project will create new jobs," explains Dr. Heinz Kaiser, member of the SCHOTT Management Board, during the inauguration ceremony with attending customers, local institutions, and employees. "This big step forward will enable us to continue contributing to our customer's home appliance success stories with quality, delivery reliability, and innovations," Kaiser adds.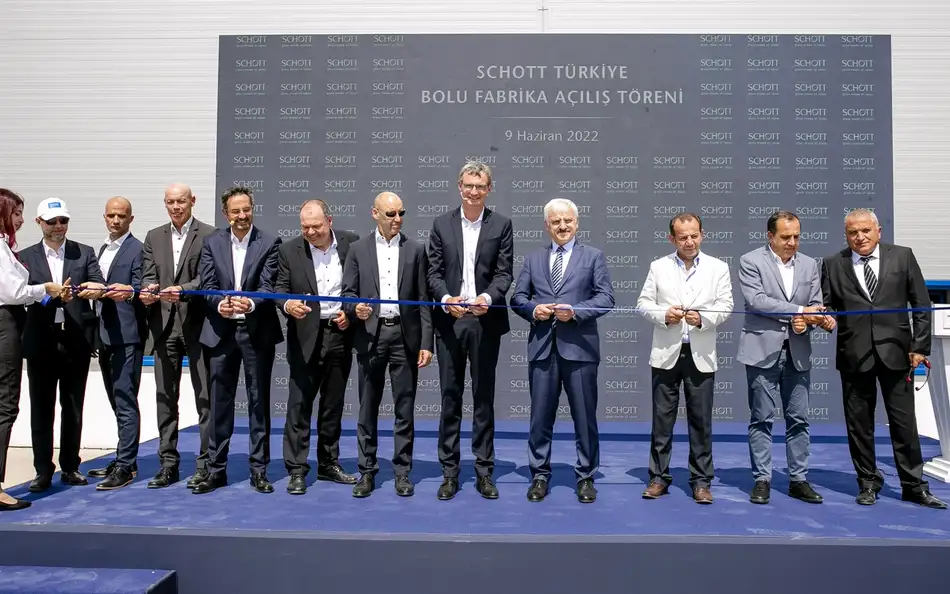 Driven by trends motivating people to upgrade their homes, the flat glass business is an important pillar for the German specialty glass manufacturer. SCHOTT has always focused on profitable growth in Turkey, the strongest location for its flat glass products, and invested almost €15 million here in the past five years. "We can envision continuing this Turkish success story by making further possible investments," Dr. Kaiser says. SCHOTT has been present in Turkey since 1988 and currently has around 700 employees at its two sites in Çerkezköy and Bolu. Aside from primarily investing in flat glass divisions in Europe, additional investments are being allocated toward growth in Asia and South America.
SCHOTT's flat glass teams worldwide have achieved many innovations. They are constantly working on developing the functionality, esthetics, and modern design options for processed flat glass in cooktops, hoods, ovens, or refrigerators. Illuminated glass shelves, for example, enable the successful integration of lighting into the glass. SCHOTT Duo Design technology sets new standards enabling 3D effects and a fascinating tactile feel. The cutting-edge printing technique uses durable ceramic ink on both sides of a glass panel; this encourages new ideas and more freedom in design.
Links:
SCHOTT Oven Glasses
Pioneering – responsibly – together
These attributes characterize SCHOTT as a manufacturer of high-tech materials based on specialty glass. Founder Otto Schott is considered its inventor and became the pioneer of an entire industry.Always opening up new markets and applications with a pioneering spirit and passion – this is what has driven the #glasslovers at SCHOTT for more than 130 years. Represented in 34 countries, the company is a highly skilled partner for high-tech industries: Healthcare, Home Appliances & Living, Consumer Electronics, Semiconductors & Datacom, Optics, Industry & Energy, Automotive, Astronomy & Aerospace. In the fiscal year 2021, its 17,300 employees generated sales of 2.5 billion euros. SCHOTT AG is owned by the Carl Zeiss Foundation, one of the oldest foundations in Germany. It uses the Group's dividends to promote science. As a foundation company, SCHOTT has anchored responsibility for employees, society and the environment deeply in its DNA. The goal is to become a climate-neutral company by 2030.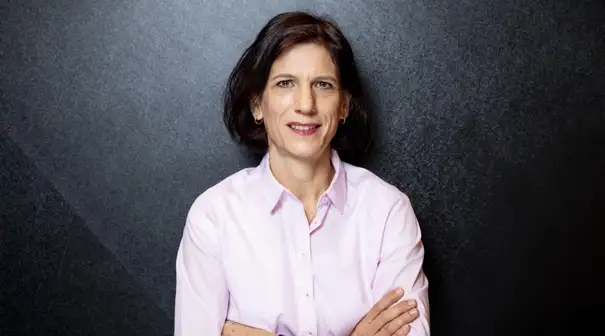 Christine Fuhr
Communications Manager