High-index AR wafer cuts waveguide weight in half: SCHOTT RealView® 1.9 lightweight ultra now thinner and lighter than ever
Tuesday, 18 January 2022 , San Francisco , United States
The new SCHOTT AR device product platform will debut at SPIE AR|VR|MR 2022 and constitutes a major step towards a full immersion experience with the highest wearing comfort.
SCHOTT RealView® 1.9 lightweight ultra enables up to 50% lighter waveguides.
The new grade of ultra-flat wafer topography gives product designers the means to develop thinner waveguides without compromising on image quality.
The newest evolution of RealView® 1.9 lightweight from SCHOTT, called RealView® 1.9 lightweight ultra, will be unveiled at SPIE AR | VR | MR 2022. The new generation wafers feature a 1.9 refractive index (RI) while shaving off 50% of waveguide weight. Previously, SCHOTT RealView® 1.9 lightweight had already reduced the weight of wafers by 20% due to its low material density when it launched in September 2021. Now with RealView® ultra, the #glasslovers at SCHOTT have improved the wafer's flatness by up to 60%, which enables AR device makers to remove another 30% from the scale for a total weight reduction of 15 grams per device. This represents a major step towards the targeted 70 gram overall device weight and demonstrates SCHOTT's continued commitment to the growing AR industry.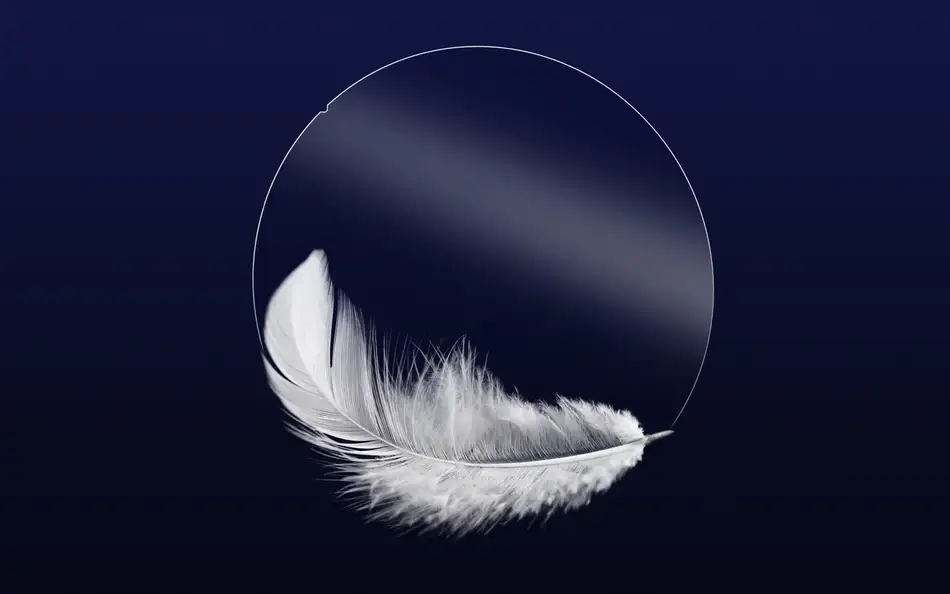 International technology group SCHOTT, the inventor of specialty glass and a pioneer in developing groundbreaking glass types, announced a new line of glass wafers that will further reduce the weight of augmented reality (AR) devices without sacrificing lens capability.
SCHOTT RealView® 1.9 lightweight ultra wafers, an improved version of its RealView® 1.9 lightweight glass, will be unveiled at SPIE AR | VR | MR2022 taking place alongside SPIE Photonics West 2022. This new generation glass will improve waveguide performance for device manufacturers by making AR comfortable, lightweight, and visually stunning.
The optical glass substrate base, SCHOTT RealView® 1.9 lightweight, was introduced in September 2021 and has now been improved by cutting-edge processing. With RealView® ultra, SCHOTT has improved the wafer's flatness by up to 60%, meaning that AR device makers can reduce the wafer's thickness and remove another 30% in weight for a total reduction of 15 grams per device.
The glass type is not an existing optical glass retrofit for AR use. Its formulation and processing were developed specifically for AR applications. SCHOTT glass scientists relied on more than 135 years of experience in advanced optics to tailor glass-melting technology to mass-produce this innovative material. This enhances SCHOTT's position as the leading optical glassmaker supplying the global market with products "Made in Germany."
"Our challenge was researching a material with pioneering low density while maintaining the refractive index of 1.9 and not sacrificing other technical and commercial properties required for a 'fit for use' glass in augmented reality. The result is a break-through material with 20% lower density," said Dr. Rüdiger Sprengard, Vice President of Augmented Reality at SCHOTT. "At the same time, we significantly advanced our wafering capabilities, resulting in the new RealView® ultra quality, which will make thinner waveguides a reality. The combination of these two innovations will help our customers meet the need for more comfortable AR glasses that consumers are asking for."
According to Allied Market Research, the global AR/VR smart glasses market size was valued at $8.31 billion in 2019, and is projected to reach $33.16 billion by 2027. In order to grow this market, continued innovation and reduced manufacturing costs are necessary. In addition to the newest waveguides, SCHOTT will also be showcasing SCHOTT® LightView hermetic packaging components at SPIE AR/VR/MR. These innovative packaging solutions aim to miniaturize and enhance opto-electronic performance for augmented reality light engine systems.
SCHOTT RealView® 1.9 lightweight ultra wafers have reduced the overall weight of AR devices through lighter material and decreased thickness to improve the user experience and move the industry one step closer to the next computing platform.
Pioneering – responsibly – together
These attributes characterize SCHOTT as a manufacturer of high-tech materials based on specialty glass. Founder Otto Schott is considered its inventor and became the pioneer of an entire industry.
Always opening up new markets and applications with a pioneering spirit and passion – this is what has driven the #glasslovers at SCHOTT for more than 130 years. Represented in 34 countries, the company is a highly skilled partner for high-tech industries: Healthcare, Home Appliances & Living, Consumer Electronics, Semiconductors & Datacom, Optics, Industry & Energy, Automotive, Astronomy & Aerospace.
In the fiscal year 2020, its 16,500 employees generated sales of 2.24 billion euros. With the best teams, supported by the best digital tools, the group intends to continue to grow. SCHOTT AG is owned by the Carl Zeiss Foundation, one of the oldest foundations in Germany. It uses the Group's dividends to promote science. As a foundation company, SCHOTT has anchored responsibility for employees, society and the environment deeply in its DNA. The goal is to become a climate-neutral company by 2030.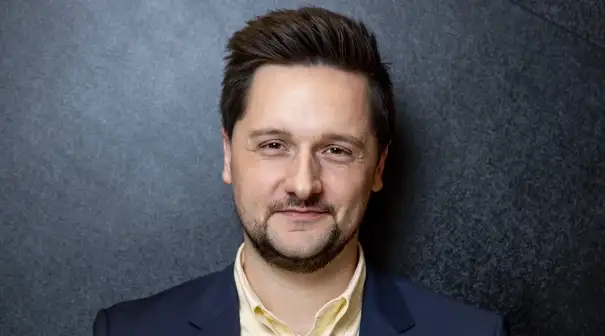 Michael Matthias Müller
Head of Innovation PR & Storytelling