UTG & cover glass: SCHOTT high-performance glass enables vivo's first foldable phone – the vivo X Fold
Monday, 11 April 2022 , Mainz , Germany
vivo's first foldable phone features SCHOTT's innovative flexible ultra-thin glass (UTG) and break resistant high-performance cover glass.
SCHOTT's flexible ultra-thin glass from the SCHOTT UTG® product family is part of the new flagship phone's internal display; Xensation® α (Alpha) cover glass protects its external display; and Xensation® Up. protects its outstanding ZEISS camera optics.
The flagship smartphone continues the partnership between SCHOTT and vivo by combining three cutting-edge specialty glass products in one device.
The brand new vivo X Fold comes fully packed with specialty glass made by the #glasslovers from SCHOTT. The phone's foldable main display features glass from the SCHOTT UTG® line-up that can bend hundreds of thousands of times after processing. The secondary display is protected by Xensation® α, a high-performance cover glass with outstanding drop performance.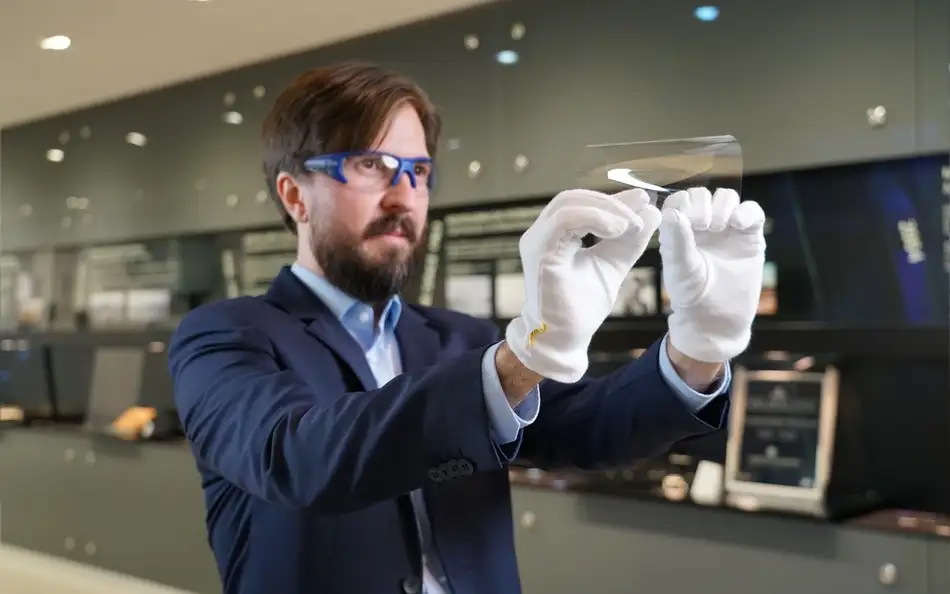 SCHOTT products from its cutting-edge glass portfolio enable the latest flagship phone from vivo, the vivo X Fold. The new device was presented in China today and advances the partnership between SCHOTT, the inventor of specialty glass and international technology group, and vivo, a leading global smartphone maker.
Cutting-edge glass technology
Foldable smartphones are on the rise globally and are expected to reach 30 million shipments by 2023 according to Counterpoint Technology Market Research. SCHOTT, which is celebrating 30 years of UTG production this year, has positioned itself as a major supplier in the foldable smartphone market and is the only company currently mass-producing UTG that is ultra-thin and ultra-flexible, and also capable of being chemically strengthened. Its material composition gives its ultra-thin glass a bending radius of less than 2 millimeters after chemical strengthening and allows it to bend hundreds of thousands of times.

On the exterior of vivo's new smartphone, Xensation® α (Alpha) provides significantly improved drop resistance compared to lithium aluminosilicate (LAS) and aluminosilicate (AS) cover glass types. Launched in October 2021, Xensation® α is SCHOTT's latest high-end addition to its Xensation® cover glass portfolio. Xensation® α is a newly composed lithium alumino-borosilicate (LABS) glass that is made to survive: in addition to its outstanding drop performance, it is also less sensitive to scratches than conventional LAS glasses, as shown in a Knoop indenter scratch test.

The phone also features a foldable display equipped with a SCHOTT UTG® glass. It is produced in a down draw melting process to achieve a bending radius of less than 2 mm after processing (watch "The epic flex" here).

The vivo X Fold's outstanding camera optics, developed by vivo and SCHOTT's sister company ZEISS, also come protected from the challenges of everyday life using another Xensation® product. Here Xensation® Up. cover glass protects the optics. Like Xensation® α, it is manufactured at the SCHOTT plant in Jena, Germany. From there, the raw glass is transported as large format panels to China, where it is processed with high precision into cover glass.
Pinnacle of a strong collaboration long-term partnership
"Our partnership with vivo has evolved over the years and allows both companies to showcase the latest technological advancements in our fields," said Dr. Lutz Klippe, Product Group Manager Cover at SCHOTT. "The vivo S12 Pro was the world's first smartphone to feature our Xensation® α cover glass when it was launched in December 2021, so we are excited that our industry-leading flexible UTG will now be part of the cover solution in its first foldable device as well."


Links:
SCHOTT Xensation® portfolio
Xensation® α – launch event
SCHOTT UTG® video playlist

Trademarks:
Xensation® is a registered trademark of SCHOTT AG.
Pioneering – responsibly – together
These attributes characterize SCHOTT as a manufacturer of high-tech materials based on specialty glass. Founder Otto Schott is considered its inventor and became the pioneer of an entire industry.Always opening up new markets and applications with a pioneering spirit and passion – this is what has driven the #glasslovers at SCHOTT for more than 130 years. Represented in 34 countries, the company is a highly skilled partner for high-tech industries: Healthcare, Home Appliances & Living, Consumer Electronics, Semiconductors & Datacom, Optics, Industry & Energy, Automotive, Astronomy & Aerospace. In the fiscal year 2021, its 17,300 employees generated sales of 2.5 billion euros. SCHOTT AG is owned by the Carl Zeiss Foundation, one of the oldest foundations in Germany. It uses the Group's dividends to promote science. As a foundation company, SCHOTT has anchored responsibility for employees, society and the environment deeply in its DNA. The goal is to become a climate-neutral company by 2030.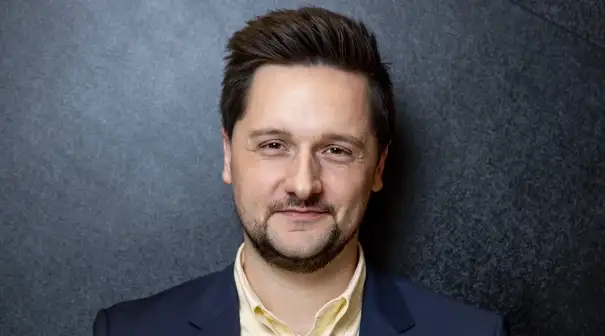 Michael Matthias Müller
Head of Innovation PR & Storytelling