Increasing investment – SCHOTT to double its manufacturing capacity for pharmaceutical glass tubing in China
Thursday, 11 November 2021 , Jinyun , China
A 70 million Euro investment will expand the melting infrastructure in Jinyun once again to meet the ever-growing demand for high-quality glass tubing for primary pharmaceutical packaging
The groundbreaking for the new melting tanks will take place in early 2022
FIOLAX® borosilicate glass is the gold standard for pharmaceutical packaging that safely stores COVID-19 vaccines and other drugs
The German technology group SCHOTT is making further investment in its new pharma glass tubing factory in Jinyun, China, consolidating its role as a reliable partner for the Chinese pharma industry. The company supplies high-quality Type I middle borosilicate glass tubing for the production of pharma containers that store vaccines (for example, against COVID-19) and other drugs. The new tubing plant in Jinyun, China, was inaugurated precisely a year ago. Shortly after, its capacity was increased by 100 percent. Now, capacity is to be increased further. "With a new investment of 70 million Euros, we are extending our supply hub for the Chinese market," announced Dr. Patrick Markschläger, Executive Vice President of SCHOTT Business Unit Tubing.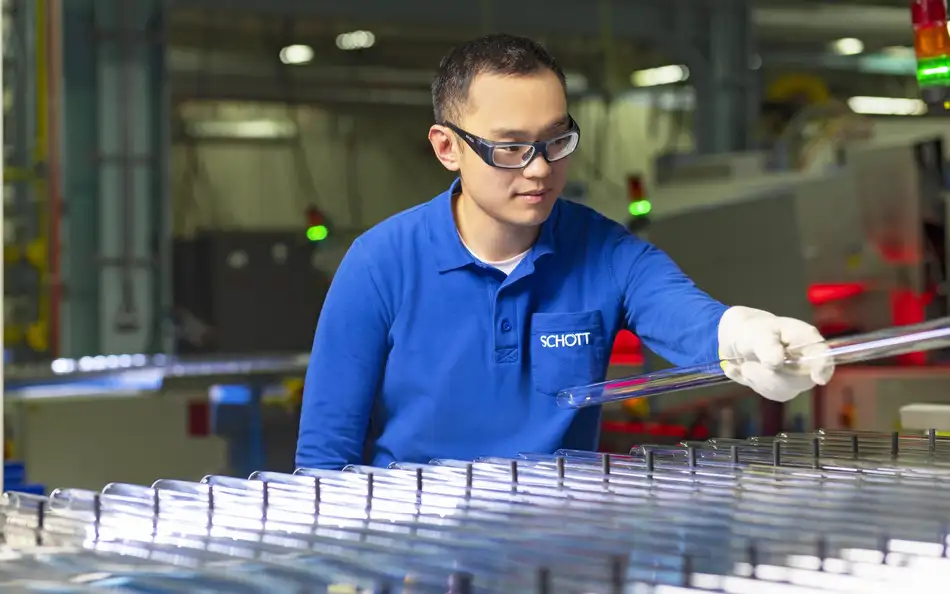 The factory processes a reliable supply of specialty glass tubing, which is urgently required because of the steadily increasing demand for pharma packaging. It is the most advanced tubing production site worldwide, applying state-of-the-art technology that helps enhance packaging quality. 250 new jobs have been created at the Jinyun site so far. The groundbreaking of the new tanks is scheduled for the beginning of next year, and they will go into operation in 2023. SCHOTT has invested a total of 130 million Euros into the Chinese tubing plant so far, which is part of the Group's US$ 1 billion global pharma business investment program.
Specialty glass tubing to manufacture pharma containers for drugs and vaccines requires special skills in melting and processing. FIOLAX® is highly inert and protects sensitive drugs from unwanted drug-container interactions. The material is a 5.0 Type I middle borosilicate glass and supports the strategy of the Chinese government to move away from the low borosilicate glass (7.0 glass).
Links:
Learn more
Trademarks:
FIOLAX® is a registered trademark from SCHOTT
Pioneering – responsibly – together
These attributes characterize SCHOTT as a manufacturer of high-tech materials based on specialty glass. Founder Otto Schott is considered its inventor and became the pioneer of an entire industry. Always opening up new markets and applications with a pioneering spirit and passion – this is what has driven the #glasslovers at SCHOTT for more than 130 years. Represented in 34 countries, the company is a highly skilled partner for high-tech industries: Healthcare, Home Appliances & Living, Consumer Electronics, Semiconductors & Datacom, Optics, Industry & Energy, Automotive, Astronomy, and Aerospace. In the fiscal year 2020, its 16,500 employees generated sales of 2.24 billion euros. With the best teams, supported by the best digital tools, the group intends to continue to grow. SCHOTT AG is owned by the Carl Zeiss Foundation, one of the oldest foundations in Germany. It uses the Group's dividends to promote science. As a foundation company, SCHOTT has anchored responsibility for employees, society and the environment deeply in its DNA. The goal is to become a climate-neutral company by 2030.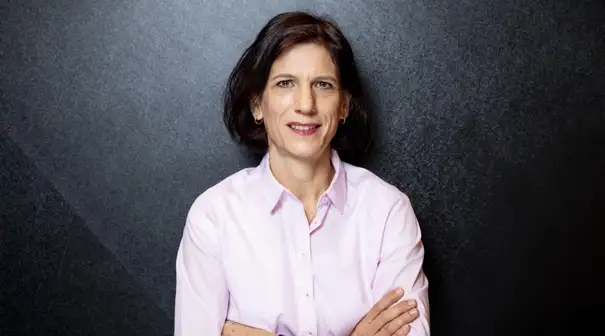 Christine Fuhr
Communications Manager