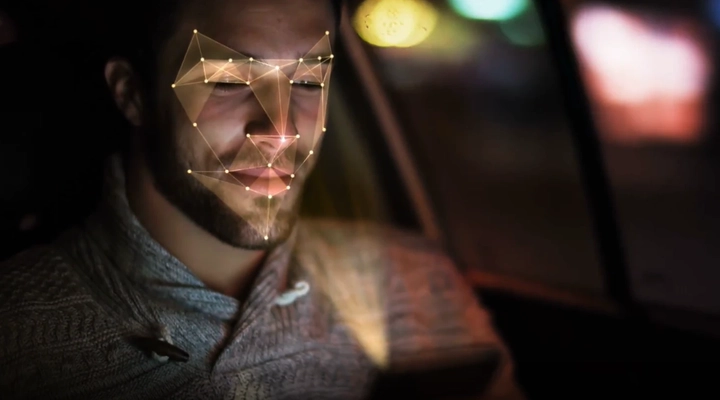 Imaging and Sensing
Imaging and sensing is now a highly advanced and rapidly developing area of technology, with cameras, sensors and projectors combining to create a powerful tool for consumers and companies. And at the heart of it all is glass, providing the optical and physical properties to drive the industry forward.
A global revolution built on glass
The world is increasingly dominated by imaging and sensing, and the technology used to create those images is getting more and more advanced by the day. But it's not just pictures taken for posterity or selfies to capture a moment. Camera imagery now includes facial recognition, 3D sensors for modeling and scanning, distance measurement, object detection, and the thrilling new world of augmented and mixed reality. Central to all these innovations is thin and ultra-thin glass, which delivers the ideal mix of strength, resilience, and precise optical properties that are developing as quickly as the technology they enhance.
Your digital mirror
The quality of a smartphone camera and the images it produces are increasingly becoming the decisive purchase criteria for customers. With every selfie, the performance demands for the smartphone's front camera increase.
The image quality of the camera is significantly improved by integrating ToF and ambient light sensors, since both components can optimize depth and color information. Special glass from SCHOTT plays a decisive role in manufacturing the key components of ToF, ambient light sensor, and the minimized front camera – a potential technology for the future.
SCHOTT specialty glass has become established as the industry standard for smartphone cameras and sensors. Thanks to their excellent optical transmission and ability to be coated, they significantly improve the optical efficiency and accuracy of diffusers and filters inside Tof and ambient light sensors.
With thicknesses of less than 300 micrometers and high mechanical strength, they also allow the camera to be integrated into a bezel-free smartphone (with or without small notches), and are ideal for the integration of an under-display camera.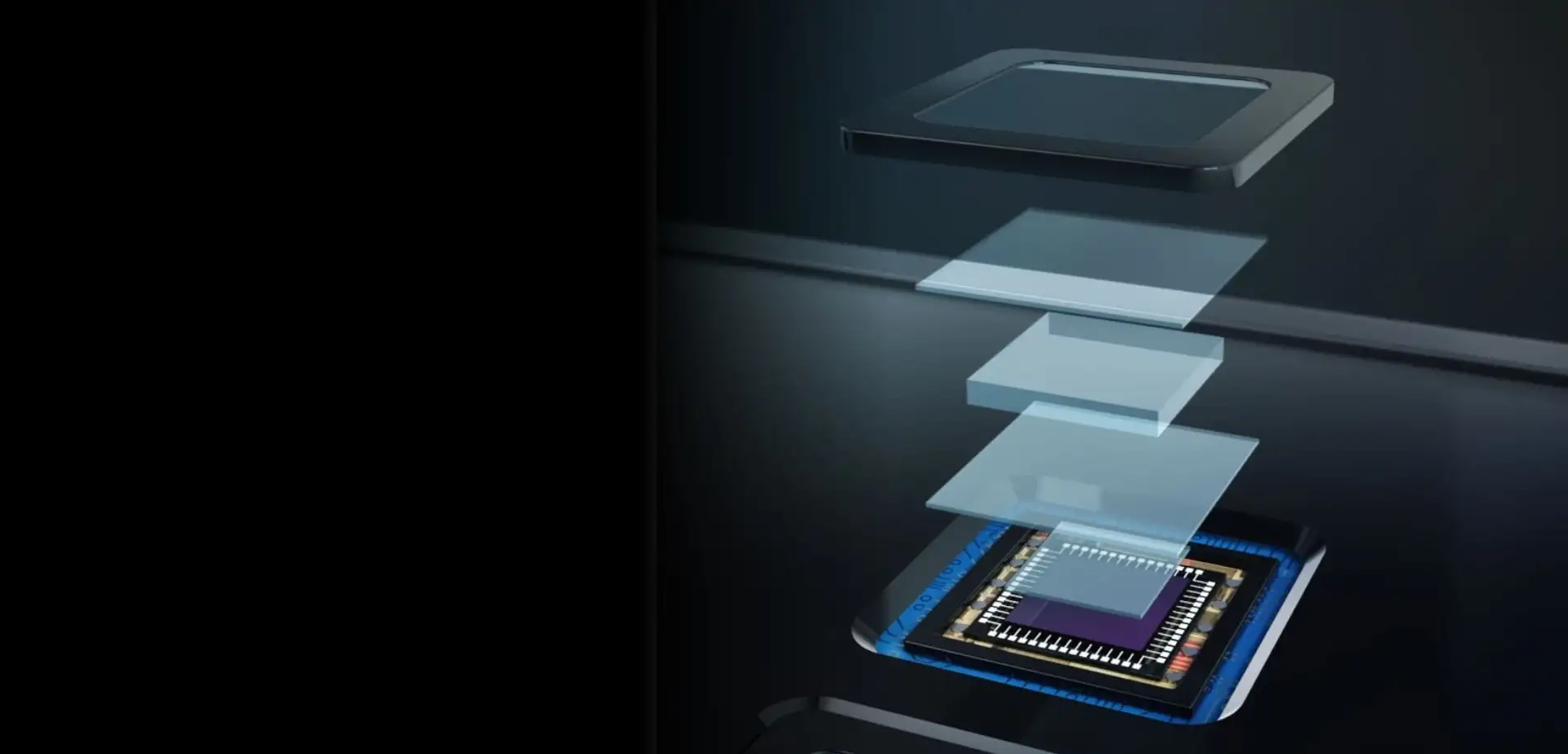 Your portable ID
The number of sensors and cameras in the mobile area is growing exponentially, with applications such as facial recognition, mobile payments, animation, 3D modeling and 3D scanning placing increasing demands on the quality of 3D imaging and sensing components.
Specialty glass from SCHOTT bring wafer-level optics to mass production thanks to their tighter thickness tolerances and lower TTV. High transmission and homogeneity makes SCHOTT glass the ideal substrate for compact and diffraction-efficient DOE (diffractive optical elements) and diffusers, as well as narrow-band filters.
Today, more than 200 million flagship smartphones worldwide contain SCHOTT specialty glass as a solution for the most diverse optical components of facial recognition devices.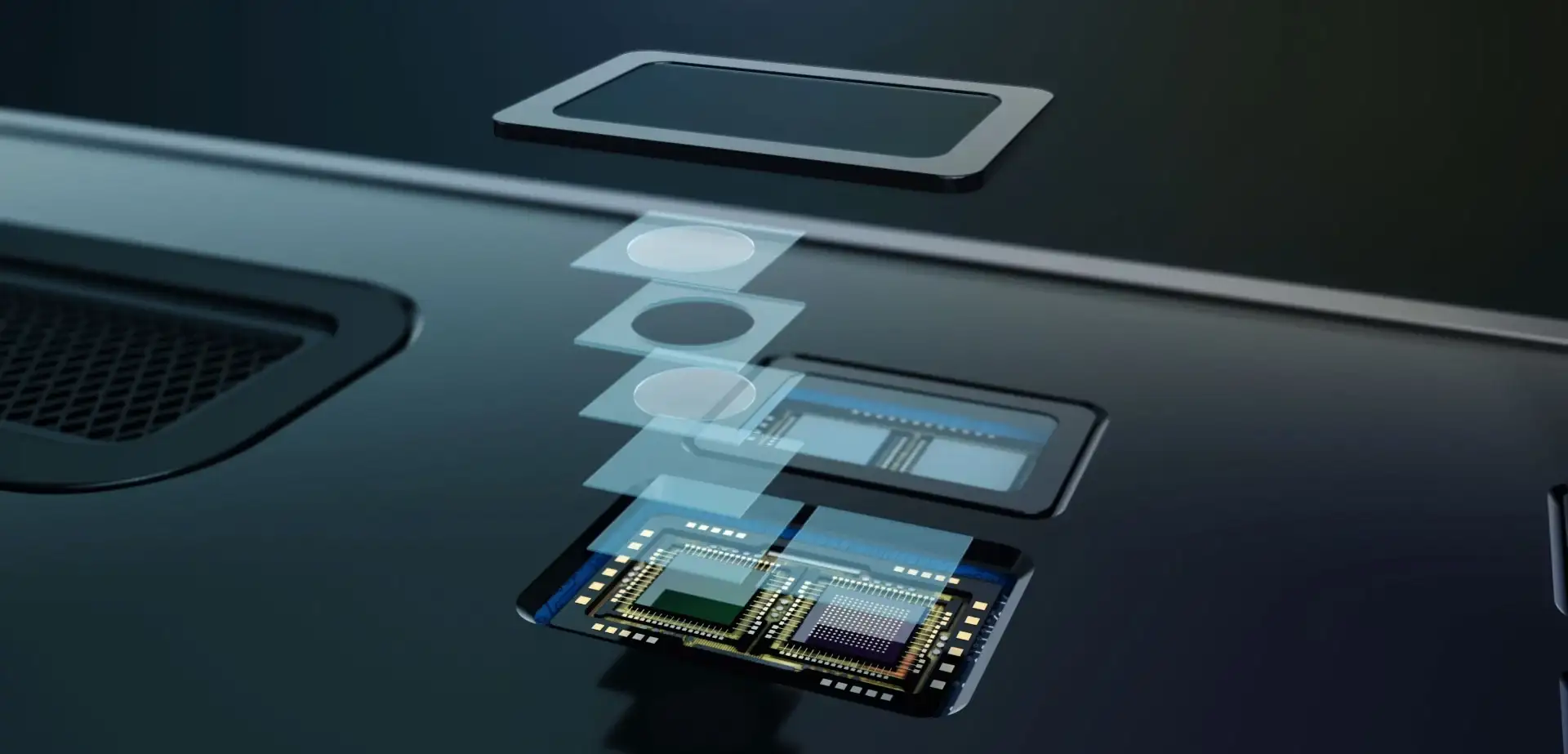 Your high-end optics
In order to increase the image quality of cell phone cameras, the acquisition of depth information is a key requirement. The construction of a depth camera, consisting of a narrow-band filter and diffuser or DOE made of thin glass, enables ultra-precise distance measurement, object detection, and an autofocus function to improve the quality of videos and photos in difficult lighting conditions.
SCHOTT also offers thin glass solutions for future high-end lenses. With further development of wafer-level optics, wafer-level coating and wafer-level packaging, an overall solution using thin glass with tight thickness tolerance, low TTV and warp based on wafer-level technologies would result in high-quality optics at low cost.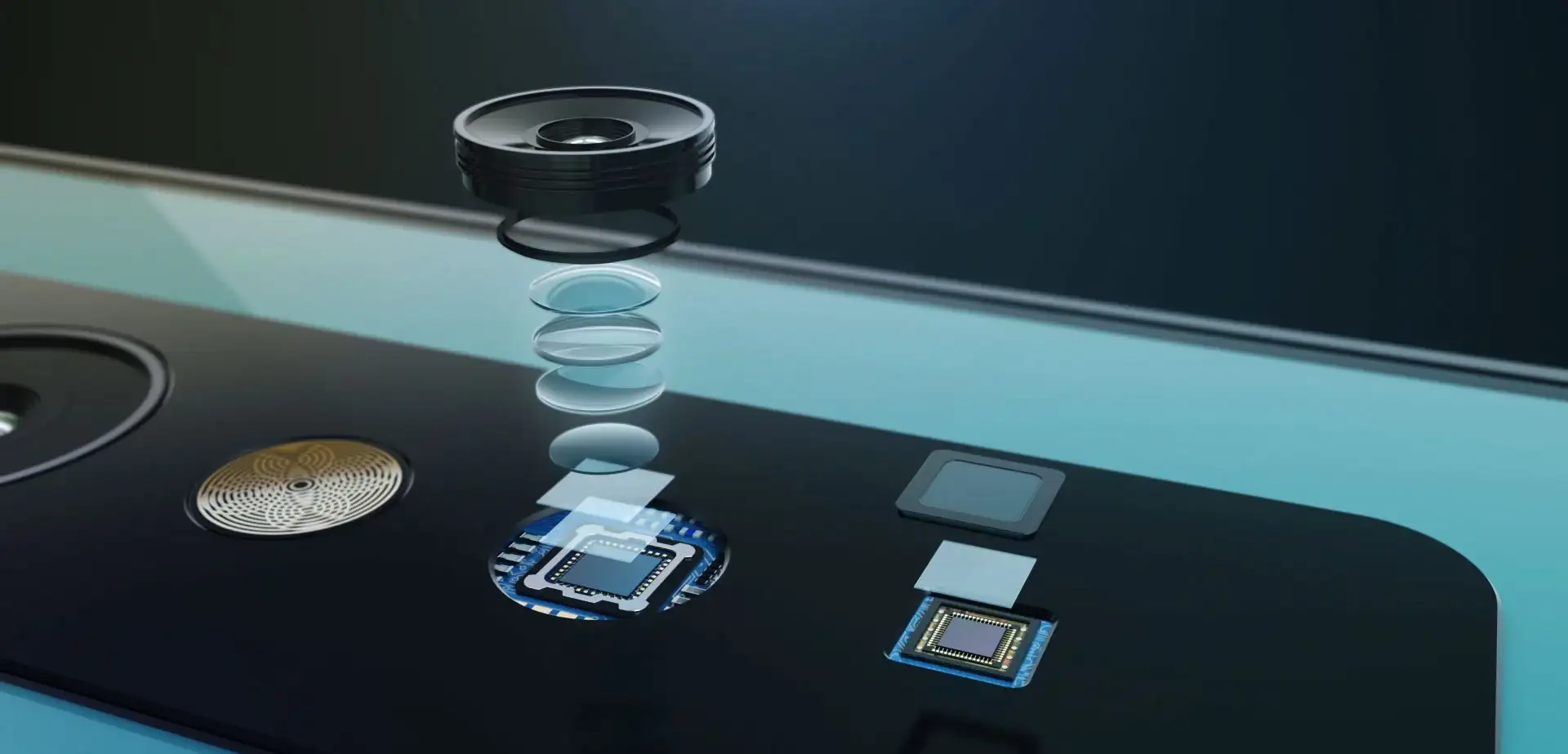 Your new reality
As a key component for tomorrow's augmented reality (AR) devices, glass perfectly combines the worlds of digital and reality. The latest augmented and mixed reality glasses are based on light guide technology, which uses glass waveguides as the display unit. Here SCHOTT RealView® high-index glass wafers deliver the immersive experience that everyone in the industry is waiting for.
A refractive index beyond 1.9, the highest homogeneity and transmittance, and an exceptionally precise mass production process make SCHOTT RealView® the best choice for AR and MR innovators of the future. With structured light and ToF components made using thin glass, SCHOTT enables the capturing of depth information and the realization of 3D scanning and modeling for AR devices.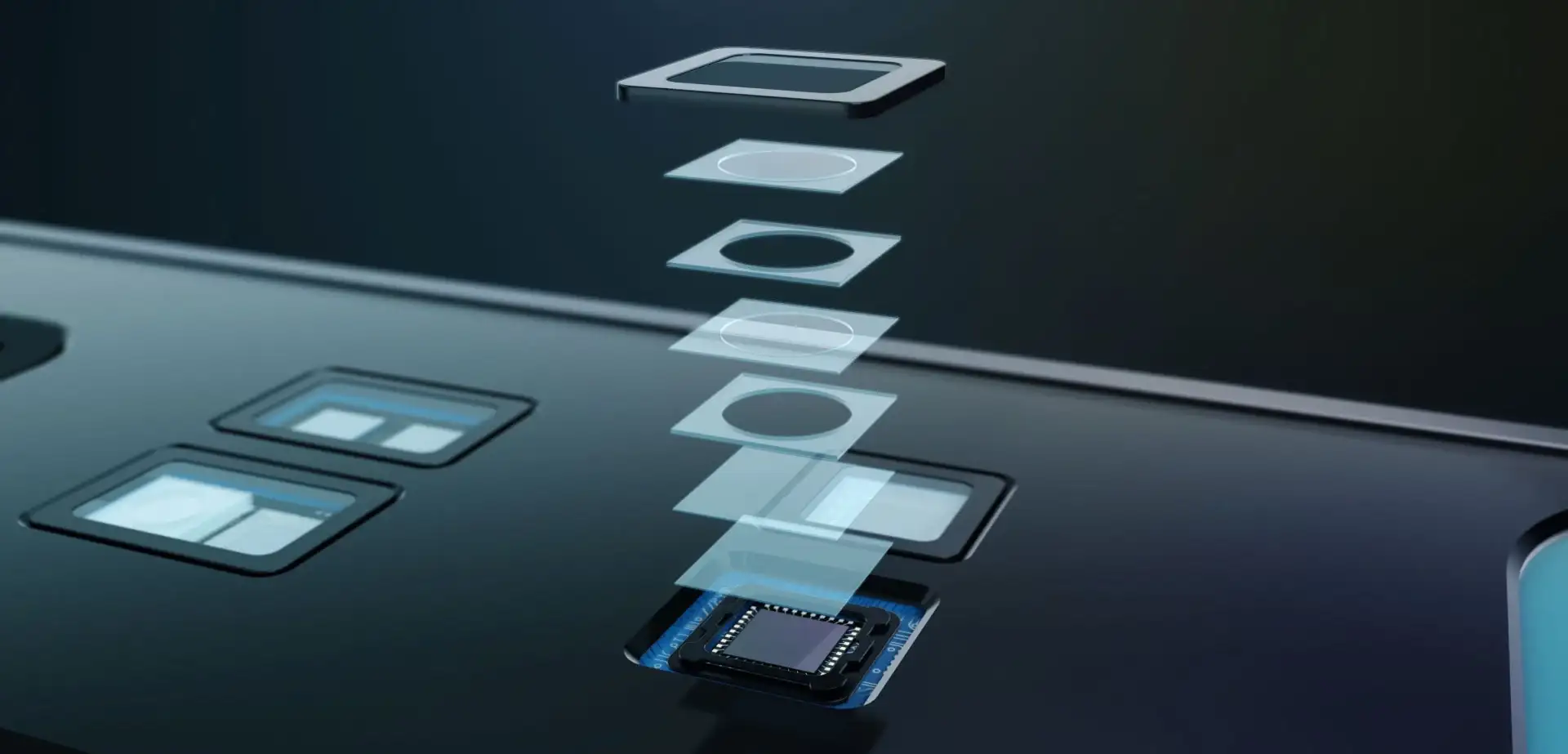 Discover the range of cameras and sensors in a modern smartphone, and the key glass components that deliver reliable and durable performance.
The industry standard for imaging
SCHOTT has years of experience in the area of cameras and sensors, and is now leading the way in specialty thin glass for new imaging and sensing technology. With high mechanical strength, homogeneity and transmittance, tight geometric properties, and thicknesses of less than 1.1 micrometers, our glasses and glass wafers have become established as the industry standard for lenses, filters, packaging, spacers and covers.
Outstanding optical features
SCHOTT's products offer excellent light transmission for high quality images. Coating can increase the efficiency of diffusers and filters even further.
High stability and reliability
Temperature resistant and chemically stable, with tight tolerances and low total thickness variation (TTV) and warp, our thin glass is ideal for smartphones.
Strength and resilience
Camera imaging requires small components with high strength and durability. SCHOTT thin glass offers outstanding resilience for a lifetime of use.