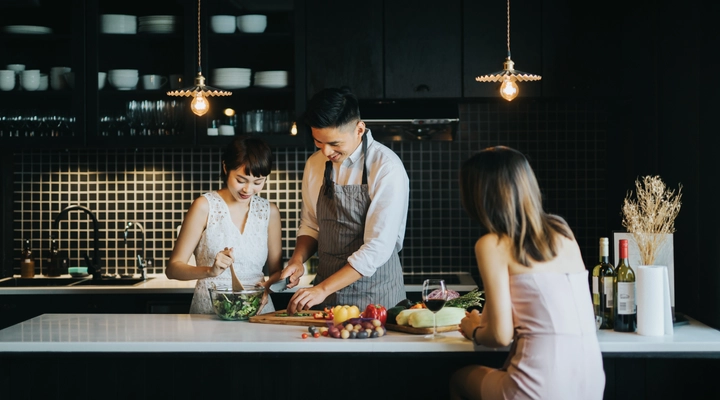 Glass Solutions for the Modern Kitchen
The kitchen is one of the most important rooms in any home. It not only helps us to provide three meals a day, but also holds many memories for family and friends, creating a special place for emotional communication in an exciting space.
A fusion of past, present and future
In the era of smart technology, the function of the kitchen has changed, while the way kitchens are built also consider the past. Easy-care built-in appliances, smooth surfaces, and innovative designs are all design trends favored by modern kitchens.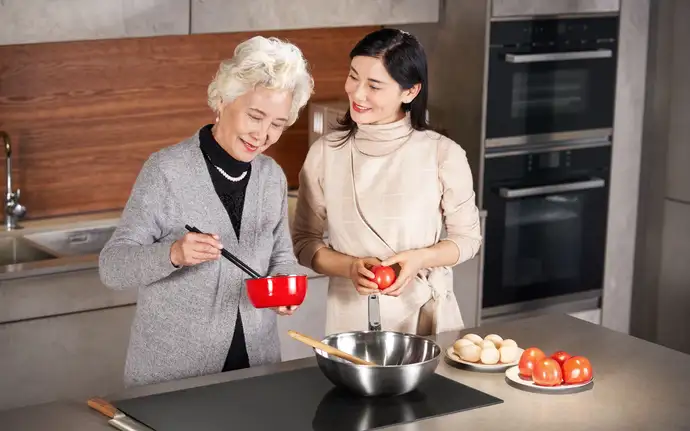 Distinctive, stylish, and safe
People are seeking a unique look for their kitchens, and are convinced that a beautiful kitchen can stimulate their imagination. They also understand the value of a high quality, stylish environment created using innovative solutions, modern designs, and eco-friendly products, resulting in enduring reliability and safety. In addition, more families are pursuing a personalized kitchen appearance and modern design style, as well as paying great attention to the safety and function of electrical appliances.
A partner for innovative glass solutions for the kitchen
SCHOTT is the partner for the home appliance industry, offering a diverse range of processed flat glass and glass-ceramic solutions to meet the needs of every home, making kitchen life better, safer, and more comfortable.
Design meets function
SCHOTT Flat Glass offers a wide portfolio of esthetic and functional innovations. SCHOTT® Duo Design is a patented technology that realizes highly durable printing on both sides of the glass, thus enabling stunning visual and haptic effects, such as 3D, high contrast of matt-gloss, or the look and feel of natural materials. SCHOTT® MetalLook combines the stylish appearance of stainless steel with the advantages of glass. Our functional innovation SCHOTT® Clean Plus is an advanced easy-to-clean coating which makes the glass easier to clean, minimizing the effort and time required to clean the appliance.
True to its philosophy of sustainable development, SCHOTT promotes a range of energy efficient innovations, for example heat-reflective coatings or special ceramic inks that reflect more heat into the oven cavity, thereby reducing the temperature of the outer door and improving safety.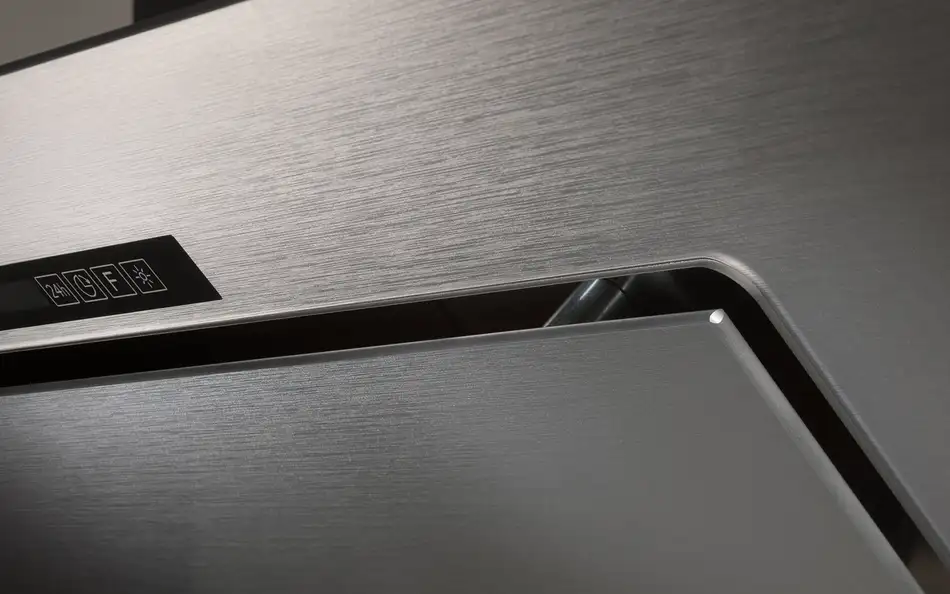 Smart cooking
When it comes to cooking, the CERAN EXCITE® glass-ceramic portfolio brings innovative lighting solutions to the home, making cooking more intuitive, smarter and safer. This is an innovative product portfolio for light concepts underneath black cooktop panels. Our newly developed material CERAN Luminoir™ makes the glass-ceramic more translucent, allowing white and blue light in particular to shine through brighter and clearer – all while maintaining its deep black appearance. As a result, Luminoir™ can support users with visual beams, providing the intuitive, intelligent operation that users need to enrich the cooking experience. The CERAN EXCITE® portfolio provides virtually endless possibilities in product and lighting design, and unique advantages for leading household appliance manufacturers, e.g. with the choice of bright white light, clear shapes, or spot lighting and lighted cooking areas. In addition, the integration of high-res TFT displays is possible so that users can interact with the new appliance, such as viewing recipes directly on the cooktop.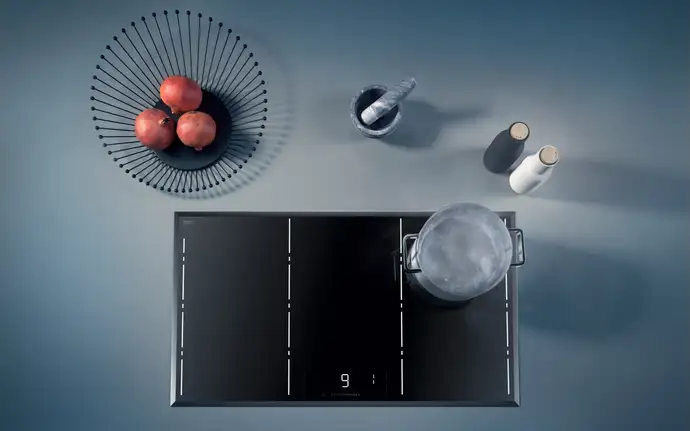 Future kitchen features
The kitchen of the future will be a combination of personalized function and tailored design, resulting in a comfortable, easy to maintain space that continues to bring the family together.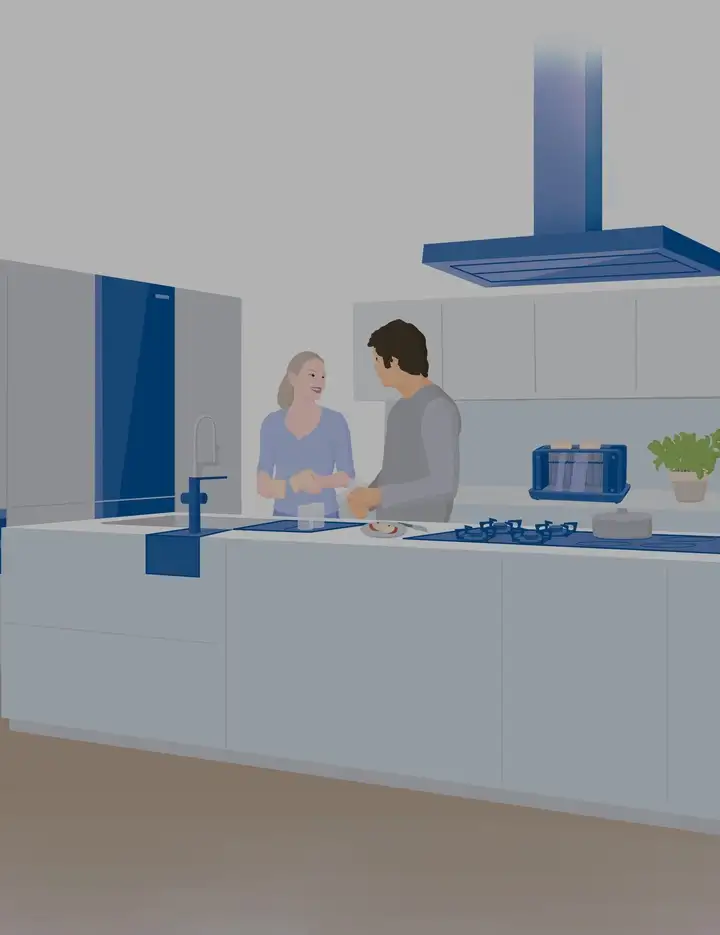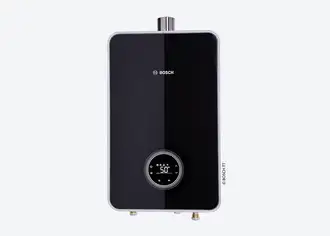 Water heater
Traditionally hidden away, the use of glass control panels and decorative glass fronts can transform water heaters and boilers into a style element, with touch controls and illumination providing new functionality and easy operation. Multicolor printing options add to the advantages.
Read More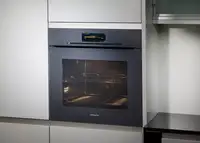 Oven
SCHOTT's range of tempered glass and glass-ceramic products for ovens combines safety, durability, and style. Whether it's glass control panels operated by touch, oven door glasses with multiple printing options, or coatings that reduce energy consumption, our products are known for their strength and durability.
Read More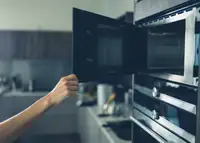 Microwave oven
With high thermal shock, mechanical, and chemical resistance, SCHOTT glass doors and control panels for microwaves have the exact physical properties to answer the many challenges of this kitchen appliance. Multicolor printing give manufacturers a wide choice of design options.
Read More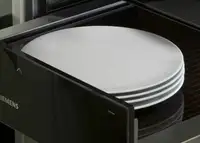 Warming drawer
Warming drawers are a relatively new addition to the kitchen, keeping plates, dishes, and cups warm and ready to serve whenever they are needed. SCHOTT glass panels are ideal for warming plates and drawers, and are available with heating circuits printed directly onto the glass, providing a consistent and highly controllable source of heat.
Read More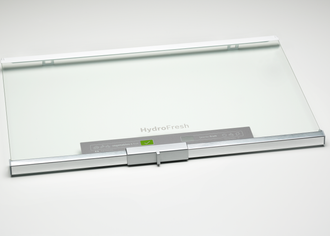 Refrigerator
The modern refrigerator can incorporate a range of glass products, from tempered shelves for efficient storage and decorative glass fronts that integrate smart technology to compressor terminals that prevent refrigerant leakage. SCHOTT's ability to customize glass shelves and fronts via multicolor printing and precise cut-outs is vital to create refrigerators with a real wow effect.
Read More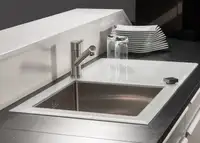 Sink
Glass sinks can elevate a kitchen from standard to luxurious, swapping stainless steel with the elegance of glass. Featuring high impact resistance, and a choice of colors, tempered glass sinks provide safety and long-lasting design.
Read More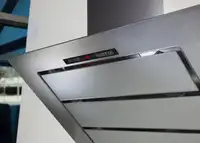 Extractor hood
Tempered glasses from SCHOTT can upgrade an ordinary cooker hood with a wide range of colors, printing options, and effects. Products can be brought into a matching appliance family line and create unique eye-catchers in the kitchen.
Read More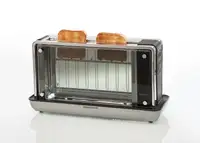 Toaster
Sometimes the smallest appliance can make a big statement, and toasters with transparent NEXTREMA® glass-ceramic panels can really grab the attention. While NEXTREMA® offers a fascinating view inside the toaster, SEFUSE® thermal fuses perform a vital safety function, protecting the appliance from overheating.
Read More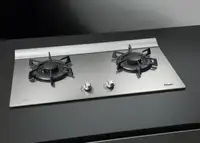 Gas hob
SCHOTT tempered glass hobs for gas cooktops are not only highly durable and safe, but offer a wide range of finishes, including matte, metallic, mirrored, and multi-color prints. With functional options including integrated haptic controls and illuminated displays, these highly versatile tempered glass solutions will transform your cooking experience.
Read More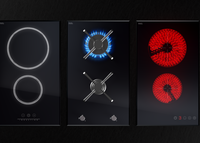 CERAN® glass-ceramic hob
SCHOTT CERAN® offers just the right solution for every cooking technology - regardless of whether it is a radiant, induction or gas hob. SCHOTT CERAN® is extremely durable. Our glass-ceramic even stands up to sudden temperature shocks in the range of up to 700 ºC without difficulty. Over 200 million originals sold make SCHOTT CERAN® the world's best-selling cooktop panel brand.
Read More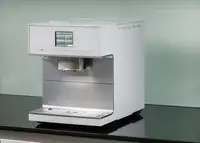 Coffee machine
Integrated and standalone coffee machines have increased in popularity, with the latest models featuring intuitive haptic glass control panels that can make your favorite drink in seconds. Glass panels offer the ability to integrate icons, touch controls and illuminated displays, while SEFUSE® thermal fuses provide vital protection from overheating.
Read More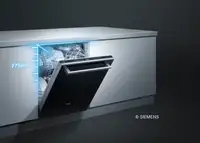 Dishwasher
Decorative glass fronts and control panels for dishwashers can transform a previously hidden appliance into a style icon, with multicolor printing and stunning effects giving manufacturers a new range of design options. Printed control guides and touch-sensitive features can be integrated on the glass, as well as knobs, frames and hinges can be assembled.
Read More
High impact resistance
Kitchens can be fast-paced environments, where accidents often happen. All SCHOTT products are processed and tested to ensure their durability.

Quality assured
Extensive testing and the highest industry standards result in high quality products supported by the quality management system ISO 9001.
Multicolor printing solutions
Multicolor printing offers a wide range of branding and printing options.
Precise processing
We tailor our processing to customer needs, offering highly precise drilling of holes, beveled edges, and much more.
The kitchen is the heart of every home and the place where life begins, where we come together, talk to each other, and enjoy cooking with those we love. That's why kitchens need to be functional, emotional, and at the same time, comfortable.