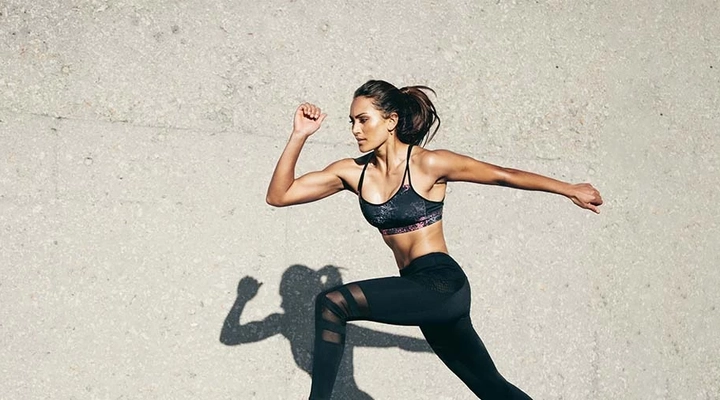 Glass Capillaries in Textile Production
Tubing made of specialty glass is a genuine all-round and permanent magnet for innovative ideas and applications. Millimeter-thin DURAN® capillaries used in manufacturing elastic threads for textiles demonstrate how valuable and attractive they can be in current technical applications.
Permanent use in an acid bath
In yet another new application in Thailand, tubing's precision and robustness proved to be quite convincing. The Southeast Asian country is considered the world's largest rubber exporter, with major producers and processors of natural latex located there. The rubber material is processed into elastic threads, which provide the necessary textile flexibility in sportswear and underwear, for example. Liquid latex is injected through dozens of thin tubes to produce threads by machine, forming numerous continuous threads lying side by side, which are then passed through further processing stages by rollers. The tubes are permanently immersed in a liquid of sulphuric acid, which hardens the liquid latex immediately after injection. Stainless steel tubes which are typically used can rust over time. The process of replacing them can abruptly halt the 24-hour production cycle and cause delays.
SCHOTT's customer Triviwat Intertrade Co.
First manufacturers are now using DURAN® glass capillaries instead. They are recommended, supplied and cut to size by SCHOTT's customer Triviwat Intertrade Co. a Thai glass processor. The chemically resistant borosilicate glass resists the acid even in continuous use. In addition, the narrow, stable tolerances of the inner diameter of the capillaries ensure precise thread strengths. This is necessary to achieve smooth textile surfaces after the threads have been woven into clothing fabrics. The narrow outside diameter tolerances also play an important role, as the tubes must fit into existing machines. Now SCHOTT can once again ask itself: What is the next milestone for the extremely attractive best-sellers made of glass?
"The usage of glass capillaries leads to stable processes and saves us maintenance work and production costs due to less disturbances."
More about glass tubes
Glass tubes were first used in laboratory technology, but have been conquering a wide variety of markets for over 120 years: tubes, rods and capillaries made of many different specialty glasses which come in a wide range of dimensions. These all-rounders are quietly enabling truly amazing innovations.
Glass tube systems up to several kilometers long used in photobioreactors ensure the ideal cultivation of algae for food supplements or care products. An anti-reflective coated glass tube which protects against scratches, environmental impact and reflections was a major door-opener for the commercialization of 360-degree cameras with novel technology for online streaming. In environmental technology, glass tubes are key elements for innovative air purification systems using UV light. Glass tubing products have even found their way into interior design, where they surprise us in modern design solutions.
The secret to the success of applying glass tubing to multiple applications lies in its superior material, processing quality, and flexibility. Although unobtrusive on the outside, glass tubing outperforms other materials many times over thanks to the advantages it offers. Glass tubing scores points compared to plastic and metals with its excellent optical properties, high temperature resistance, and superior resistance to corrosion. Tubing's good electrical insulation properties even make it ideally suited for high-voltage applications such as generating X-rays in radiology.