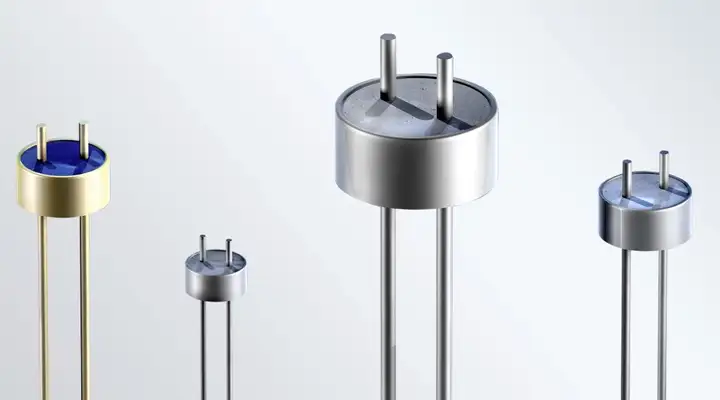 Quartz Housings For Frequency Control
Quartz crystals vibrate at fixed frequencies so are ideal for time regulation roles, but they are vulnerable to outside influences such as oxidation and corrosion. SCHOTT makes robust protective housings for the crystals so they can maintain their frequency and operate with precision for long periods of time.

Solid seal
Our cylindrical quartz housings are hermetically sealed using SCHOTT's extremely precise glass-to-metal technology, providing impressive long-term protection against vibrations and serious temperature fluctuations.
EXPLORE PRODUCT PROPERTIES
Robust protection
SCHOTT cylindrical quartz housings offer effective protection against moisture, corrosion, vibrations and temperature fluctuations.
High precision
Our glass-to-metal seal products can be created with diameters between φ 1.2 and φ 3.0 mm (after cap installation).
Quality assured
All SCHOTT glass-to-metal seal products are manufactured in our ISO 9001 / 14001-certified plant.
Environmental standard
SCHOTT cylindrical quartz housings fulfill RoHS and REACH environmental standards.