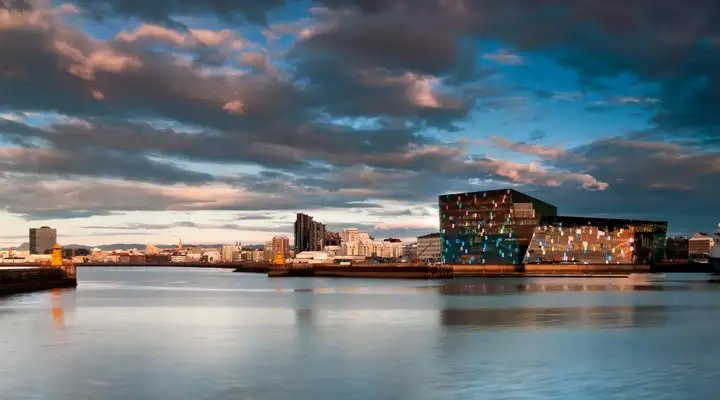 NARIMA®
The stunning colors of SCHOTT NARIMA® glass really grab the attention, drawing the eye to its beauty and style. With six different colors, this dichroic glass makes a memorable visual statement and conveys a sense of depth, making it a favorite of architects, artists and designers all over the world.
The practical and stylish choice for artists
Practical can also be beautiful, and SCHOTT NARIMA® provides architects and artists with a supremely stylish and functional material. This dichroic color effect glass has a coating that reflects specific colors while allowing their complementary to pass through. With high levels of hardness, scratch resistance and chemical resistance, NARIMA® is highly durable, with care and cleaning both simple and uncomplicated.
Explore material properties in detail
Robust coating
Unrivalled mechanical and chemical strength, as well as scratch-resistance.
Multiple processing options
Available in a range of processing options, e.g. toughened, laminated or double glazed units.
Moisture resistant
Dip-coating means that NARIMA® is less susceptible to moisture than film-based solutions.
UV-stability
Compared to foil-based products, NARIMA® offers reliable UV stability.
Weatherproof
Suitable for external applications.
Wide range of products
Available in 6 different variations, each suitable for a range of applications.