SCHOTT ROBAX® awarded at the German Innovation Award 2021
18 May 2021 , Mainz , Germany
Innovative IR coating for fire-viewing panels is awarded "Winner" by the jury
Under the ROBAX® brand, SCHOTT has been producing and selling fire-viewing glass-ceramic panels for over 40 years. And more than 100 million panels have already been sold during this period. With its latest development IR SuperMax, ROBAX® has now been able to write another piece of success story. At the German Innovation Award 2021, the heat-reflective coating was awarded "Winner" in the "Materials & Surfaces" category.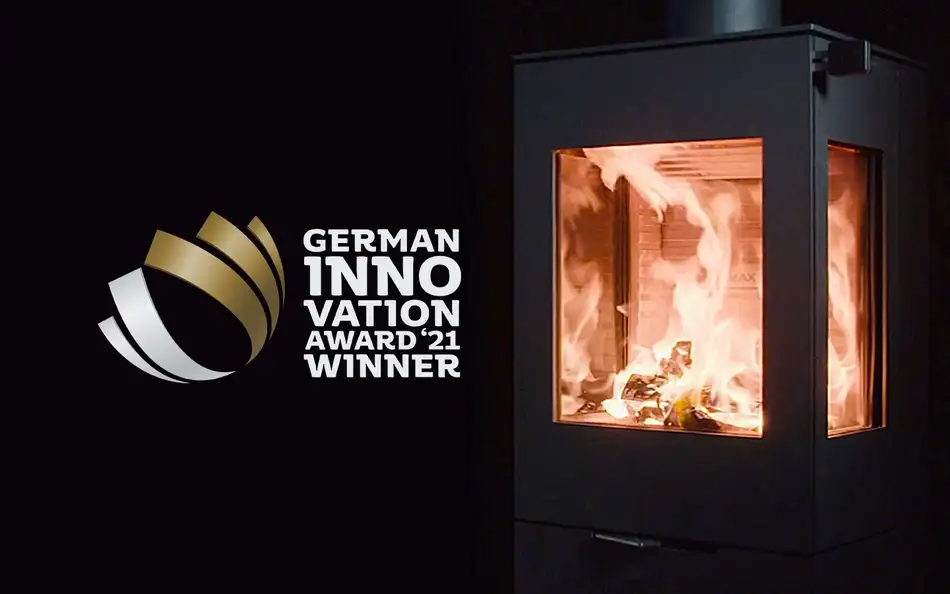 Since, 1953 the competitions organized by the German Design Council honor achievements in design, branding and innovation on an international level. The German Innovation Awards honor products and solutions across sectors, which differ from previous solutions mainly by being user-centered and offering added-value. In the 2021 award year, around 680 entries were received and prizes were awarded in two competition classes and 40 categories.
A great honor for a great product
ROBAX® IR SuperMax impressed with its new IR coating for fire-viewing panels, which reflects significantly more heat than an uncoated ROBAX® fire-viewing panel. This results in higher temperatures in the burning chamber and more efficient combustion. Among other things, this can reduce the amount of particulate matter and CO. The higher heating also reduces sooting on the inside of the glass-ceramic panel. At the same time, the use of ROBAX® IR SuperMax enables a more comfortable room temperature. The latest product from SCHOTT ROBAX® Smart Heat portfolio was launched in the fall of 2020 and the first samples were already delivered to customers earlier this year.
"The German Innovation Award is a great honor for us. We are delighted that the jury has recognized the innovative strength of our development in this way. Together with the great response immediately after the launch, this is a great confirmation that we have brought a highly relevant product to the market," says Stephanie Schwarz, Vice President Sales & Marketing at SCHOTT ROBAX®.
Links:
More about the SCHOTT ROBAX® IR SuperMax IR coating
More about SCHOTT ROBAX®
Pioneering – responsibly – together
These attributes characterize SCHOTT as a manufacturer of high-tech materials for specialty glass. Founder Otto Schott is considered its inventor and became the pioneer of an entire industry. Always opening up new markets and applications with a pioneering spirit and passion – this is what has driven the #glasslovers at SCHOTT for more than 130 years. Represented in 34 countries, the company is a highly skilled partner for high-tech industries: Healthcare, Home Appliances & Living, Consumer Electronics, Semiconductors & Datacom, Optics, Industry & Energy, Automotive, Astronomy, and Aerospace. In the fiscal year 2020, its 16,500 employees generated sales of 2.24 billion euros. With the best teams, supported by the best digital tools, the group intends to continue to grow. SCHOTT AG is owned by the Carl Zeiss Foundation, one of the oldest foundations in Germany. It uses the Group's dividends to promote science. As a foundation company, SCHOTT has anchored responsibility for employees, society and the environment deeply in its DNA. The goal is to become a climate-neutral company by 2030.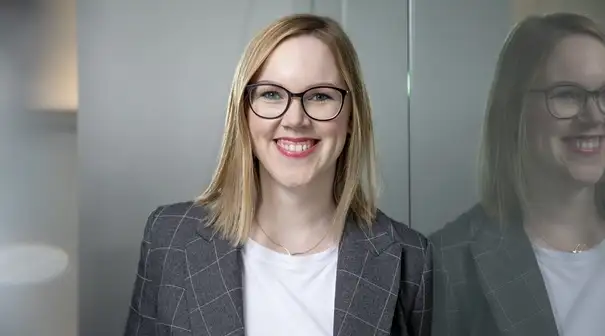 Lea Kaiser
PR & Communications Manager