Solidur®
SCHOTT Solidur® LEDs are made with high-quality, vacuum-tight housings that deliver complete protection for their internal LED chips, supporting long-term functionality for 'fit-and-forget' applications in harsh environments and safety-critical settings.
The benefits of hermetic versus conventional LEDs
The challenge
Conventional LEDs are typically encapsulated using polymer sealing materials. They do little to protect the sensitive internal electronics. But the sealing points of LED lighting modules are of critical importance for the protection of the internal semiconductor components. Even after just one cycle in steam sterilization conditions, as required for medical and dental instruments, organic polymer materials can begin to break down. The weakened seal allows the potential for moisture permeation into the module, a fault that can lead to premature failure for the LED chip inside. This is why the use of standard LEDs is often impossible or extremely limited In applications with high humidity, heat, pressure, or aggressive chemicals, with additional protective housings that need to be designed around the light source.
The solution
Hermetically sealed LEDs represent an answer to the reliability challenge found, for example, in medical and dental applications. The vacuum-tight housings of SCHOTT Solidur® LEDs are made only of inorganic materials, such as metal, glass or ceramics – none of which age or break down over time. As such, the LED packaging offers long-term hermetic protection against moisture, temperature, mechanical impact and pressure and chemicals. The permanent connection of glass and metal therefore averts any danger of internal corrosion or contamination.
Reliability specifications of hermetic Solidur® LEDs
Autoclaving: Proven functionality for

oils
Steam sterilization (2 bar; 134ºC)

Temperature stability: > 260ºC
Gas-tightness / Hermeticity: 1 x 10-8 mbar x l/s
Electric insulation: up to 1 kΩ
Chemical resistance: High
Thermal shock stability: -65ºC to 150ºC for 15 cycles
Refractive index of glass: 1.48-1.58
Temperature conductivity: High, enabled by ceramic or copper material
Customized white light and color temperature
Specifications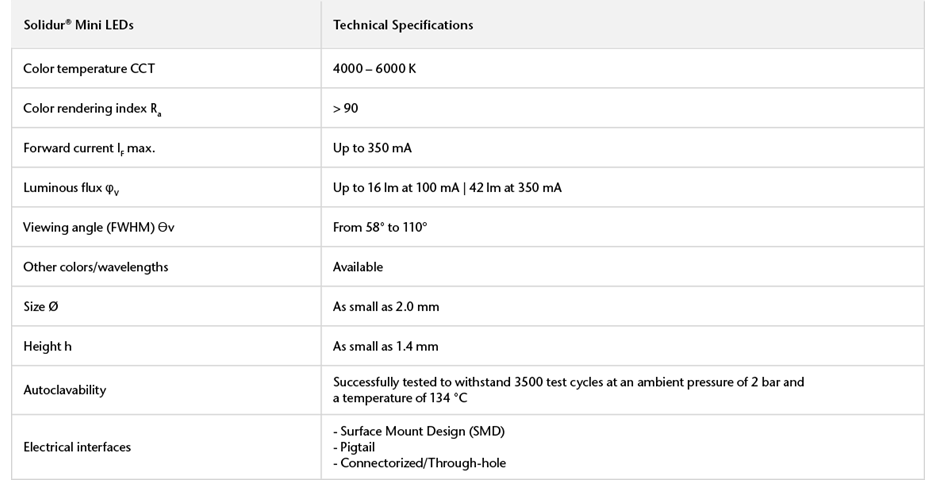 Luminous Flux at Different Forward Currents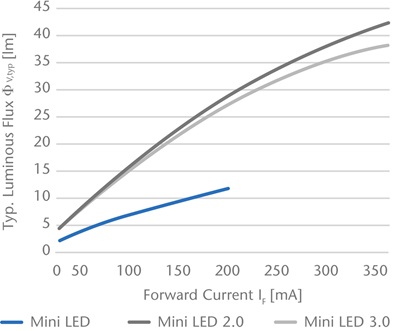 Viewing Angles
Specifications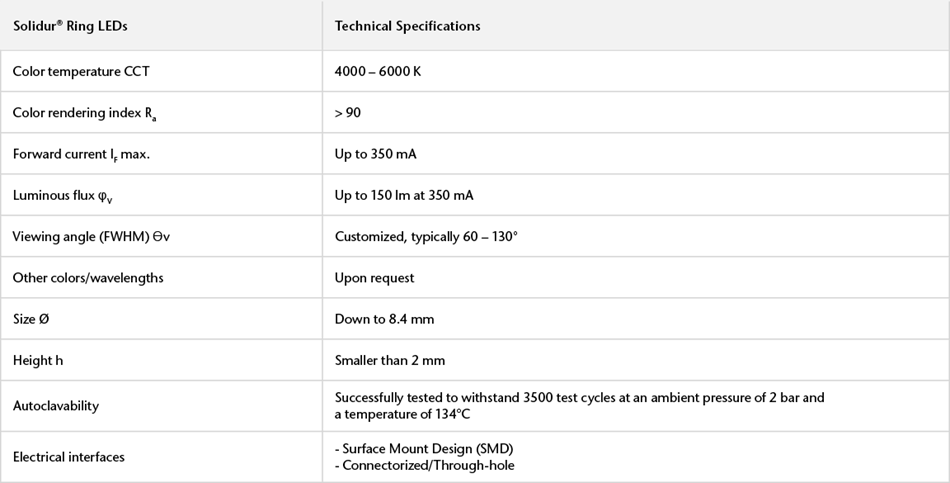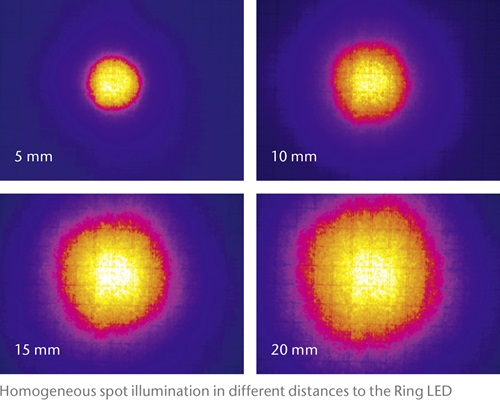 Specifications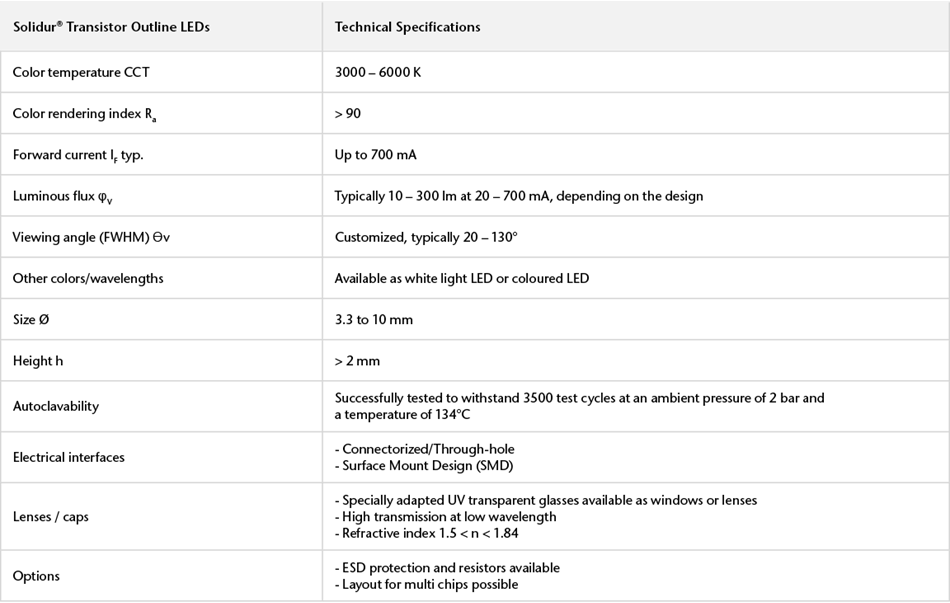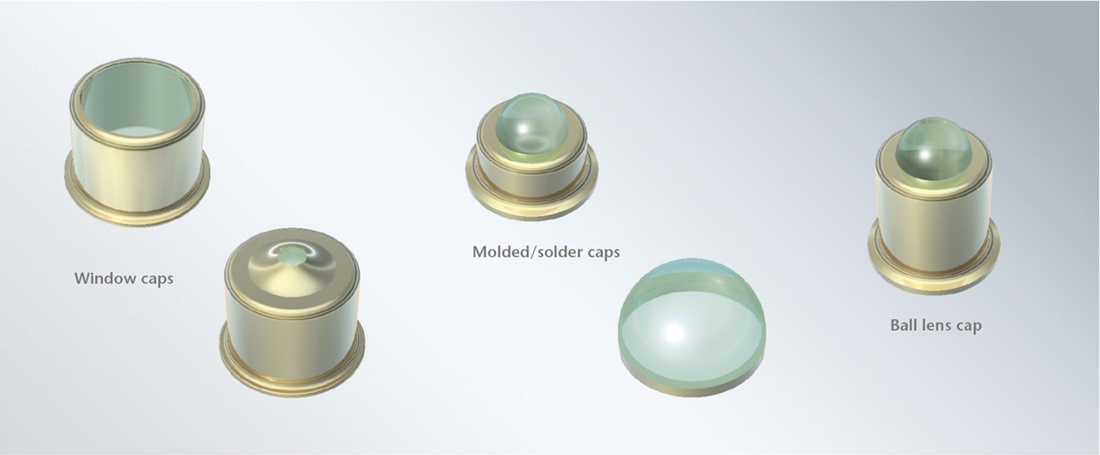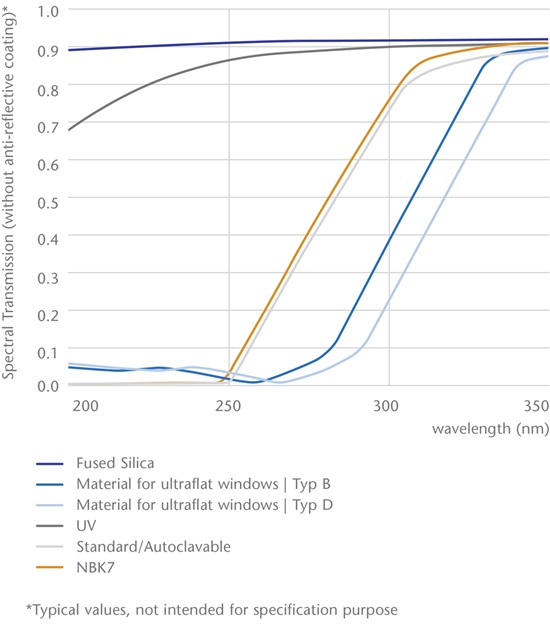 SMD LEDs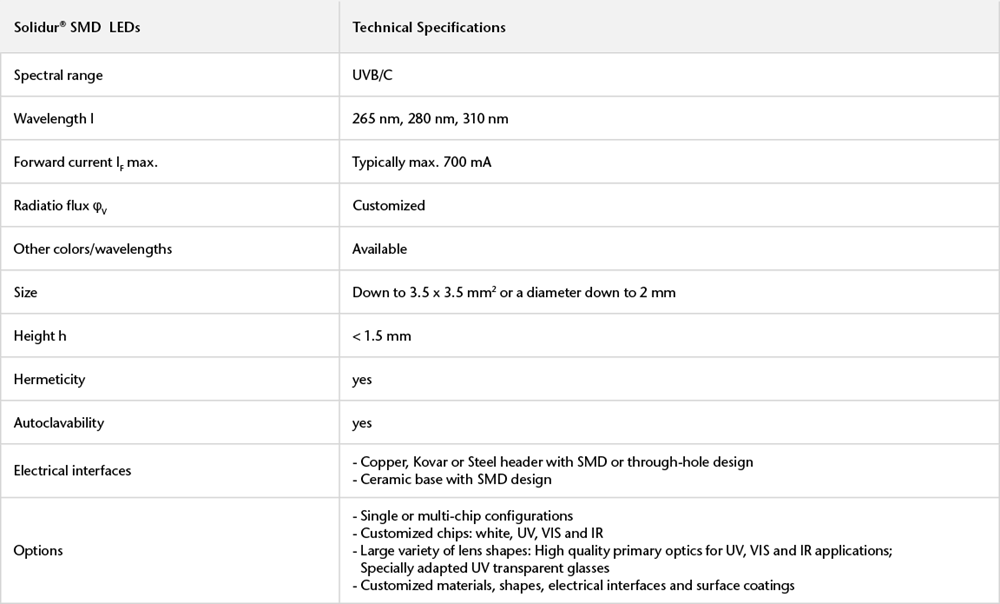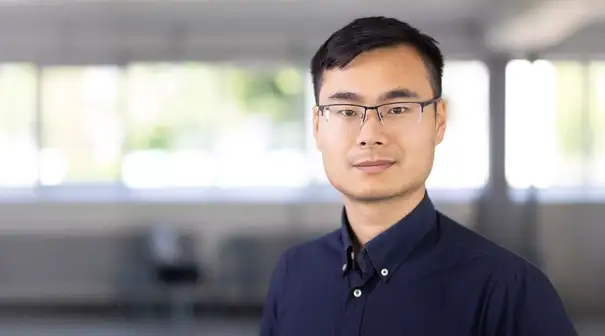 Qiwei Song
Sales Engineer