Oven Glasses
SCHOTT produces three distinct varieties of glass product for modern ovens, each offering a range of specialty properties and the highest quality processing. Our oven glasses also provide customers with a wide variety of options in terms of design, printing and color coordination.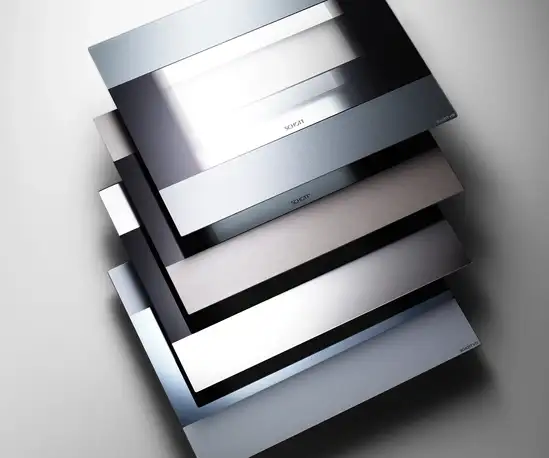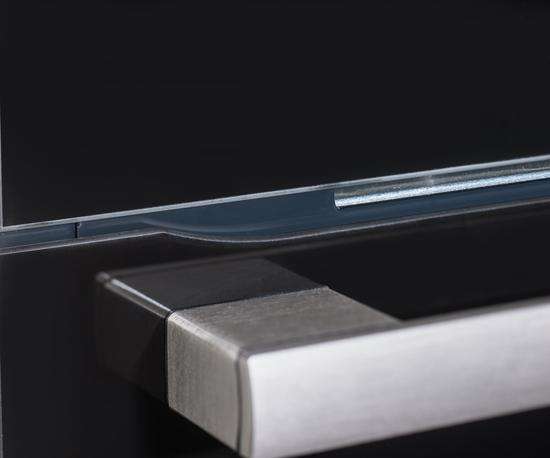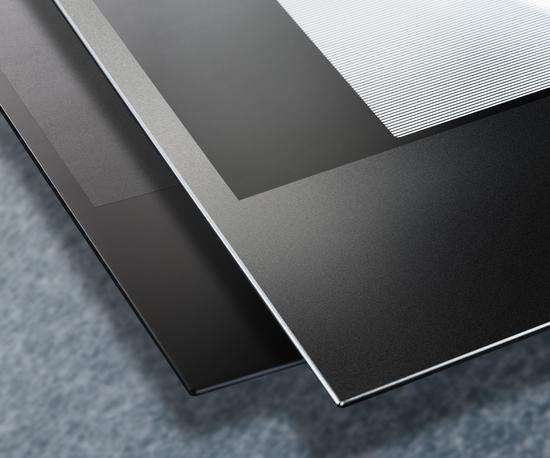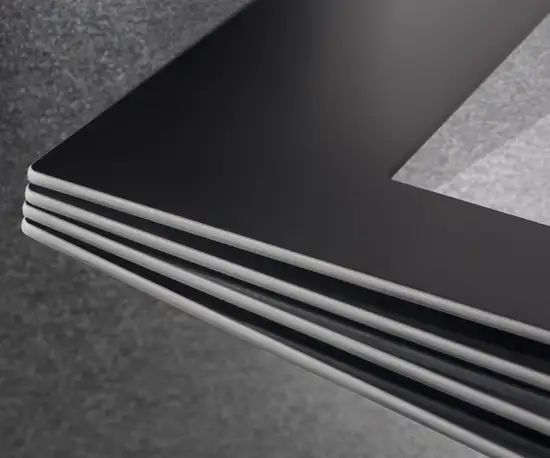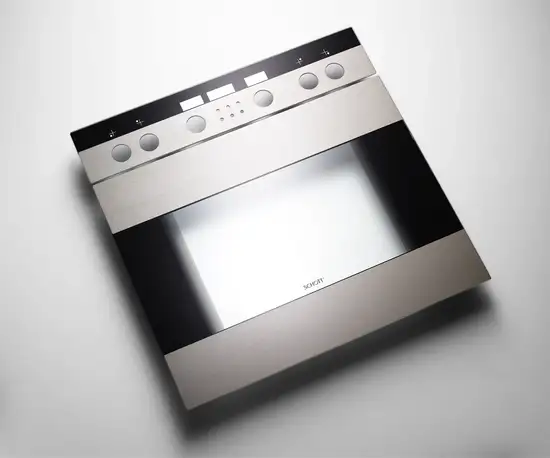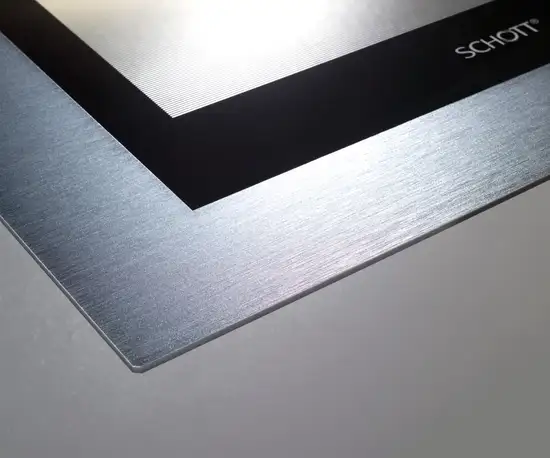 Outer doors
The exterior panel of an oven is not only a central component of a kitchen's overall design and an eye-catching element in itself, but it also provides a clear view inside the oven without the need to open the door and allow heat to escape.
CHARACTERISTICS

SCHOTT glasses used in exterior oven panels offer a range of printing and shaping options that create a number of opportunities for designers. Alongside mirrored effects and SCHOTT MetalLook, which adds the elegance of stainless steel to an oven front, we also offer SCHOTT DuoDesign. This unique technology enables the printing of ceramic ink onto both sides of a glass panel for some truly stunning 3D effects. In addition, logos and graphics can be printed onto the glass for a customized solution that can unify an appliance range.


YOUR ADVANTAGES
SCHOTT can incorporate precise bore holes for handles and customize the glass panel shape.
A wide range of precise processing options include bevelling, various edge work options, and more.
Highly resistant multicolor and effect printing available.
SCHOTT Duo Design offers ceramic printing on both sides of the glass oven door.
Dead front effect available for the full outer door.
Tight waviness tolerances for gluing purposes.
Reduced tolerances available on demand.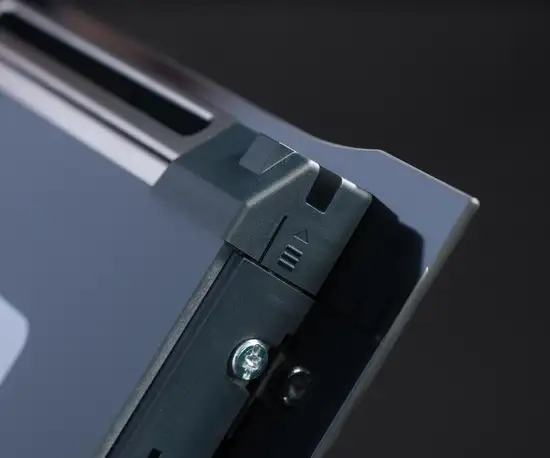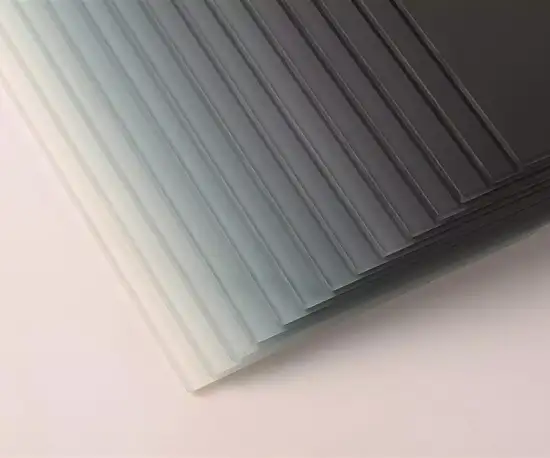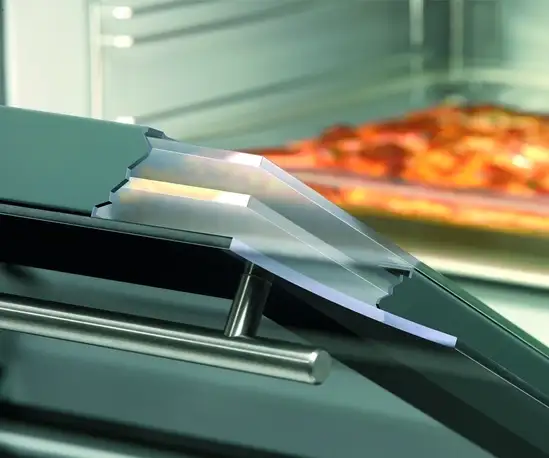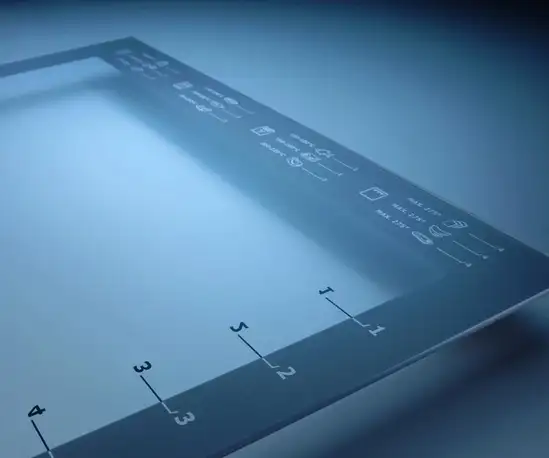 Inner doors
While glass panels for inner doors have a role in maintaining a clear view of the oven cavity, reliable, robust and long-lasting thermal properties are paramount. Preventing heat emission through the door can require up to three glass panels, each one providing exceptional heat resistance and reflectance.
CHARACTERISTICS
Glass panels for inner oven doors keep the heat at a controlled, even level inside the oven by using SCHOTT's low-emissivity heat-reflective coatings. Reflecting more heat into the cavity results in a cool exterior, as well as helping the oven to achieve optimum energy efficiency and reducing energy consumption. For pyrolytic cleaning at high temperatures, SCHOTT BOROFLOAT® is ideal thanks to its exceptionally high thermal resistance.


YOUR ADVANTAGES
A range of heat-reflective glasses with single- or double-sided coatings available for high energy-efficiency.
SCHOTT BOROFLOAT® glass offers outstanding thermal resistance for all-glass doors in pyrolytic ovens.
High performance ceramic colors and full colour range are available for printing on BOROFLOAT® glass.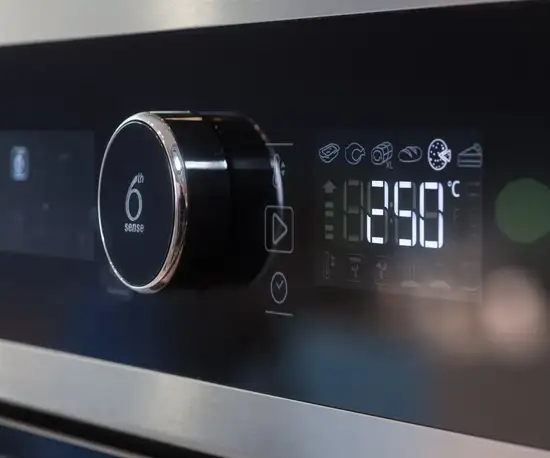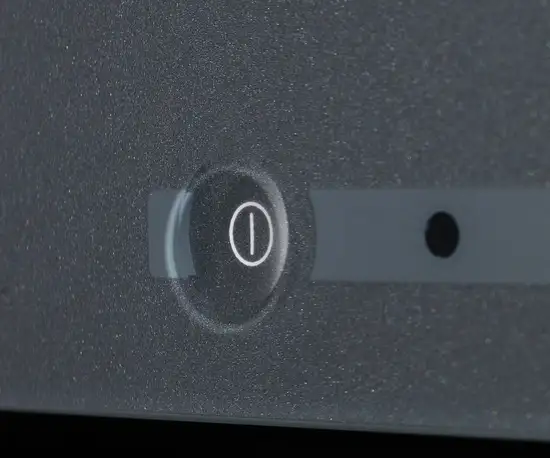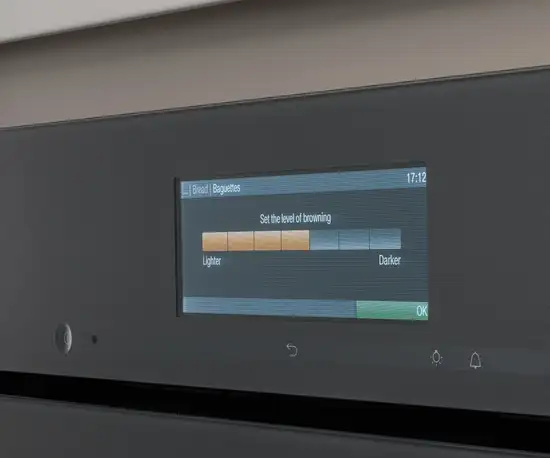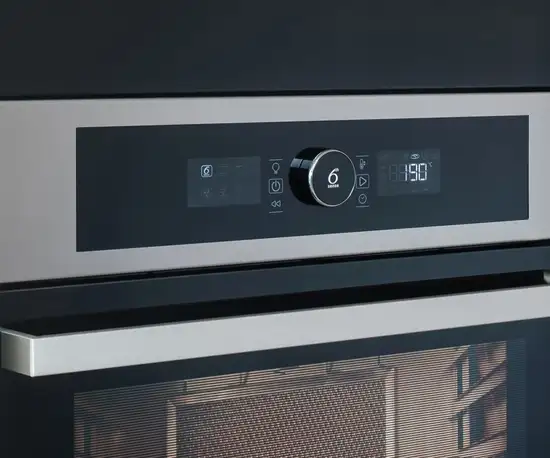 Control panels
Control panels are the interface to the consumer, a combination of electronics and glass that add a truly modern touch to both the design of an oven and the overall look of a kitchen. But while the control panel plays an important role in visual appearance, it also needs to be user-friendly and functional. SCHOTT's experience and knowledge of touchscreens and human-machine interaction (HMI) technology enable us to deliver glass panels with style, function and creativity.
CHARACTERISTICS
Touch-sensitive user interfaces similar to those found on smartphones and advanced HMI features can be found on many modern oven control panels. Alongside printed circuits for the integration of capacitive switches and smart guidance with haptic elements, dead front print solutions for displays place home appliances firmly at the forefront of smart interaction. SCHOTT also has the processing expertise to deliver design features that match those of an entire appliance family, while eye-catching logos can be added with durable multicolor printing, and precise printing makes high resolution symbols possible.


YOUR ADVANTAGES
Numerous edge and corner solutions for seamless mounting on the oven door.
Highly precise drilled holes to accommodate knobs and handles.
SCHOTT® SmartTouch technology offers advanced haptic feedback for touch sensors via cavities in the glass. A range of designs is available such as sliders and circles.
Multicolor printing available.
HMI (Human Machine Interface) capability, including IR transparency for sensors, capacitive touch compatibility, and dead front effect printing.
Very fine printing lines available for symbols and text.
We offer tight specifications for control panels to be bonded.
Milling process for flush assembly of control panels within a frame.