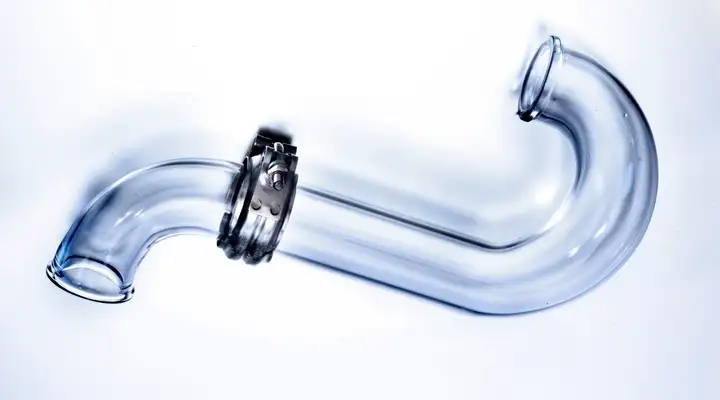 KIMAX®
KIMAX® acid waste and vent systems set the standard for borosilicate glass piping systems, offering the highest chemical resistance for acid waste while remaining sustainable, durable, user-friendly and easy to assemble. For special handling of corrosive waste in a non-process system, KIMAX® is your trusted partner.

KIMAX® is a registered trademark of DWK Life Sciences LLC.
Robust resistance credentials
There are clear reasons why KIMAX® Drainline glass piping is so widely used in waste systems across science, industry and education. With low volatile organic compounds, no off-gassing toxic fumes, maximum corrosion resistance, chemical compatibility, low thermal expansion, plus leakproof mechanical joint couplings enabling easy assembly, repair and reconfiguration, it has highly impressive technical credentials.
High thermal resistance
KIMAX® exhibits outstanding thermal and thermal shock resistance alongside the lowest thermal expansion.
Low VOCs
A low level of Volatile Organic Compounds cuts out the possibility of any off-gassing of toxic fumes.
Easy assembly
Mechanical joint couplings enable simple assembly, repair and reconfiguration.
Long life cycle
High strength, smooth non-porous coating and high corrosion resistance for long-lifetime applications.
See the corrosion resistance of KIMAX® against common lab chemicals
See the corrosion resistance of KIMAX® against common lab chemicals

How to assemble KIMAX® Drainlines.

How to join KIMAX® Drainlines.

How to cut KIMAX® Drainlines.

How to install KIMAX® Drainlines.

KIMAX® Drainline - Myths & Truths: You have to field bead cut pieces of KIMAX®

KIMAX® Drainline - Myths & Truths: KIMAX® can be broken by over-tightening couplings

KIMAX® Drainline - Myths & Truths: KIMAX® is hard to work with