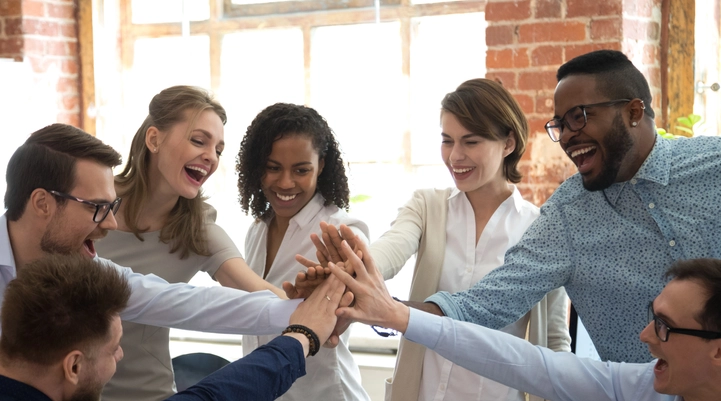 Compliance
"Compliance is a must, not an option."
This is the guiding principle behind SCHOTT's compliance program. However, compliance means more to us than simply adhering to rules and laws. Since the trust of our employees and business partners in our company and products is our most valuable asset, our task is to maintain this trust through integrity.
Our core values
Our compliance management system is called Compliance@SCHOTT, and comprises the SCHOTT Code of Conduct, the corporate guidelines and measures derived from it, and the compliance organization responsible for enforcing it. Our compliance program aims to identify potential risks at an early stage and initiate suitable countermeasures if necessary. All employees around the world receive advice and training on compliance issues and are informed of our internal regulations and applicable statutory provisions. This makes compliance an integral part of every business process.
SCHOTT AG established the Compliance Office as a central corporate function to ensure this is achieved during our everyday work. The main responsibilities of the Compliance Office include anti-corruption, antitrust, data and information protection, export control, money laundering prevention, and business partner compliance management.
The Compliance Office is supported by regional compliance representatives in the United States and Asia, as well as decentralized compliance representatives in SCHOTT units and locations worldwide. SCHOTT has also had an Integrity Helpline in place since 2011.
"The SCHOTT Code of Conduct is our constitution – and only those who live by this constitution also live by the company values that the SCHOTT name represents." (Except from the preface of the Code of Conduct written by the Corporate Management Committee of SCHOTT AG.)
All SCHOTT employees are obligated to follow legal and ethical guidelines during their everyday business. The SCHOTT Code of Conduct was introduced to ensure that our employees feel more comfortable in dealing with these matters and are more receptive to individual topics, to avoid damage to themselves and the company.
The rules on behavior specified in the SCHOTT Code of Conduct are based on our company values, as well as applicable laws and regulations, and represent an integral part of the corporate culture at SCHOTT. The Code of Conduct applies to all employees of the SCHOTT Group all over the world.
The main topics of the Code of Conduct are:
Global protection of our employees and the environment.
Respect for human rights and equal opportunity.
A clear position in the fight against discrimination and corruption.
Strict compliance with the rules of fair competition.
Group-wide regulations on the individual topics provide further details and contain modifications to suit the unique social and legal practices in the various countries in which SCHOTT does business.
The complete text of the SCHOTT Code of Conduct can be found here.
While competing, SCHOTT relies on performance, customer orientation, and the quality of its products and services.
For this reason, SCHOTT rejects corrupt behavior and actions that could be deemed unlawful, and does not tolerate such behavior. Particularly strict and transparent rules apply to the handling of invitations and gifts, external intermediaries, donations, and sponsoring measures.
For SCHOTT, respecting fair competition on the basis of performance represents a key element of the company's own business activities.
Agreements with competitors on prices, dividing up the market, or taking similar actions that could restrict competition is not tolerated. SCHOTT is also committed to fair market behavior, regardless of its market position.
For this reason, all of our employees have access to clear regulations that specify the types of contact and exchange of information with competitors that are in line with the legal regulations.
Dealing with personal data in a responsible manner and respecting the national and international regulations that apply to data protection is a matter of course for SCHOTT.
Personal data will only be collected, stored, and processed to the extent permitted by the law. The necessary data security measures are to be observed while doing so, and the rights of the respective individuals are to be respected.
For SCHOTT, as an international technology group, the protection of trade secrets is of great importance.
We use a wide variety of training and communication measures to ensure that our employees worldwide are appropriately sensitized to this topic. The goal is to inform them of the risks involved in handling sensitive information when using modern means of communication and to familiarize them with the protective measures. The compliance management system ensures continuous development.
As an internationally active group, SCHOTT has manufacturing sites and sales offices in more than 30 countries around the world. Reconciling cross-border trade with the laws that apply is therefore a matter of course for SCHOTT.
SCHOTT follows all the export control and customs regulations that apply to conducting business in the respective countries. To this end, SCHOTT has set up a comprehensive, electronically supported export control system and requires that it be put to use.
The fight against money laundering is considered to be an important element in the fight against organized crime and the financing of terrorism.
Therefore, we carefully verify the identity of our customers and other contractual partners with whom we enter into a business relationship. It is our declared goal to maintain business relationships only with those partners whose activities are in compliance with legal regulations and our Code of Conduct.
SCHOTT's corporate culture is characterized by responsibility and mutual respect for our employees and business partners. Compliance with laws, standards, and internal guidelines has the highest priority. To enable us to remedy grievances immediately to effectively avoid damage to SCHOTT, our employees and business partners, we depend on being notified immediately of potential (legal) violations and violations of internal regulations.
For this purpose, we have established a worldwide whistleblower system. If there is a suspicion of compliance violations committed by SCHOTT employees in connection with their employment (e.g. violations of antitrust laws, criminal offences such as bribery, embezzlement, fraud, etc.), both employees and business partners can contact external independent attorneys (ombudspersons) in confidence and, if desired, anonymously. Of course, indications of violations can also be reported directly to the SCHOTT Compliance Office.
The following three ombudspersons (external lawyers) are working for SCHOTT, divided into regions:
Klaus Jander Attorney-at-law (responsible for USA and Canada)

Phone: +1 (0) 203 6616140
Fax: +1 (0) 203 6224077
KHJander@gmail.com

307 Stanwich Road
Greenwich, CT 06830, USA
Marian Ho (responsible for Asia)

Tel.: +65 6885 3610
marian.ho@dentons.com
80 Raffles Place

#33-00 UOB Plaza 1
048624 Singapore
Our ombudspersons have the task of reviewing information and forwarding the information – in an anonymous form if desired – to SCHOTT for further processing. Discrimination against anyone providing information will not be tolerated.
If you have any questions regarding the use of the Integrity Helpline, here are a number of frequently asked questions:
What type of information can I share with the Integrity Helpline?
The main purpose of the Integrity Helpline is to accept information on compliance issues that have the potential to inflict severe damage. Potential damage can affect both the respective employees (e.g. severe cases of mobbing or discrimination) and the company (e.g. financial losses or damage to its reputation as a result of criminal offenses such as bribery, disloyalty, fraud, tax offenses, or antitrust violations), as well as business partners.
Only specific information on compliance violations will be accepted. The ombudspersons are not responsible for following up on or forwarding mere "rumors".
What topics does the Integrity Helpline cover?
The ombudspersons are neither a general complaints office, nor do they replace customer service. They are there to receive information on potential violations of law and SCHOTT internal regulations. If you have a problem with your delivery or similar, please get in touch with your usual SCHOTT contact.
What are the responsibilities of the ombudspersons?
The duties of the ombudspersons include the following:
Acceptance of confidential information.
Advising the informant on what will happen next.
Evaluating the conclusiveness of information / the trustworthiness of the person who provided it.
Writing and forwarding an ombudsman report to the SCHOTT Compliance Office (in anonymized form if desired).
To act as a "link" between SCHOTT and the informant/s while the matter is being investigated.
To share the outcome of proceedings with the informant.
How will my identity as an informant be protected?
The ombudspersons are external lawyers. Due to their obligation to maintain secrecy, they are not allowed to involve SCHOTT or the investigative authorities. Information will only be passed on if the informant expressly agrees to this.
Who can contact the ombudspersons?
All SCHOTT employees and business partners from anywhere in the world can contact the ombudspersons. Information can be shared in German or English. If an employee or business partner is unable to do so, he or she can share their information with the ombudspersons in their own national language in writing (by e-mail).
Please note: Our ombudspersons do not perform any customer service tasks!
Can there be negative consequences if I share information via the Integrity Helpline?
In principle, no. You should not be afraid of any negative consequences simply because you provided information. The exception is if you deliberately misused the Integrity Helpline. For instance, to wrongly accuse employees or other business partners.
What happens after I have passed on information through the Integrity Helpline?
The internal procedure is as follows:
The ombudsperson will forward this information to the Compliance Office in the form of an ombudsperson report (anonymized, if requested).
The Compliance Office checks whether this information is plausible. In other words, whether there is a reason to suspect a violation of law or a violation of SCHOTT internal rules and regulations.
If the information is deemed to be implausible, the ombudsman will inform the informant accordingly.
If the information proves to be plausible, the SCHOTT Compliance Office will begin reviewing the facts.
Once the circumstances have been investigated, the Compliance Office will adopt measures / impose sanctions.
The ombudsman will inform the informant once the matter has come to an end.
Other key areas of responsibility