How NAC is growing alongside China's LNG industry
In 2021, China surpassed Japan to become the world's largest importer and consumer of liquefied natural gas (LNG). As the country actively champions national-level energy and environmental protection policies, the LNG industry has developed rapidly. According to data from PipeChina, the national daily natural gas supply has increased by 11 % since November 2021, reaching more than one billion cubic meters.

Liquefied natural gas is convenient for transportation, with LNG ships, docks, tanks, and trucks making up the transfer points and transportation routes that provide the energy lifeline thousands of households rely upon. In this process, pumps act like powerful hearts, sending continuous sources of energy to homes and factories.
As a leading company in the field of cryogenic pumps, Hangzhou New-Asia Cryogenic Industrial Equipment Co. Ltd. (NAC) has been committed to the independent research and development of core technologies, driving China's cryogenic industry to connect with world standards. Chief Engineer Zhang Yiming shares with us the challenges and opportunities in the LNG and clean energy industry.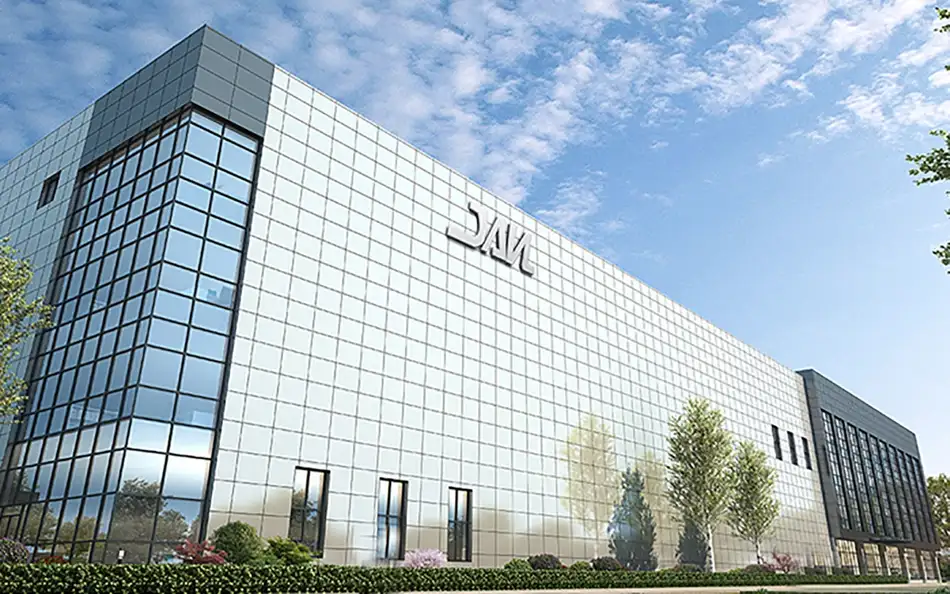 What is the cornerstone achievement for NAC in the LNG industry?
NAC has long accumulated valuable intellectual assets in the field of cryogenics, and has become the market leader through nearly 20 years of continuous research and development. Looking back on the 1980s, the natural gas industry hardly existed in China and the demand was very small. In the early years, cryogenic pumps were mostly imported; a typical machine cost nearly $5 million. If China wants to develop its natural gas industry, we must develop products on par with international standards, and possess advantages in cost, service and supply chain. I am proud to say that we not only did it, but did it very well.
At present, natural gas accounts for about 10 % of the overall energy usage in China. I think it will continue to grow at double speed, especially with the support of the national-level strategy of "Carbon Neutral" and "Carbon Peak". LNG ports in coastal areas are being built rapidly, and each terminal needs to be equipped with about 40 or 50 pumps. With such speedy development, I believe we can fully realize our competitive advantage and help China's clean energy industry take off.
What role do pumps play in the LNG industry?
The cryogenic pump is a core equipment piece in the entire LNG transportation process, facilitating the transfer and pressurization of liquids. When transported in the form of compressed gas, the volume of natural gas will generally be reduced by a hundred times; when transported in liquid form, its volume can be reduced by 600 times. Cryogenic pumps are integral for both methods.
In addition, compressors can be used to compress natural gas for efficient transportation in oil and gas fields. When the supply range is within 500 kilometers, LNG is advantageous in reducing transportation cost. From LNG ships, liquefaction wharfs, tanks to trucks, pumps are used to transfer liquid every step of the way. Therefore, pumps are key to ensuring the energy security for residents and industries.
What are the technical hurdles that need to be overcome for cryogenic pumps?
At present, 90% of the cryogenic pumps used in the LNG industry are submerged. The cryogenic motor needs to be immersed in liquid, which is inside the pump well and LNG storage tank. This means that the performance of the motor needs to be extremely reliable. Before the cryogenic industry emerged in China, very few motor manufacturers could meet this unique requirement, so we started joint development with motor manufacturers to overcome the challenges.
Seals are crucial in this regard. If the motor is to be immersed in natural gas, it needs to introduce power from the outside, and this interface needs to meet very strict sealing standards. We must use the most reliable technology to ensure the insulation of the interface and carry out helium mass spectrometry detection to avoid dangers caused by leakage.
Cryogenic bearings and cables are also parts that must be considered. Through close collaborations with upstream and downstream enterprises, NAC has not only witnessed the standardization of these products after years of development, but also actively engaged in collaborative design and R&D that has driven the industry forward. The entire industrial chain has made a concerted effort to promote this progress.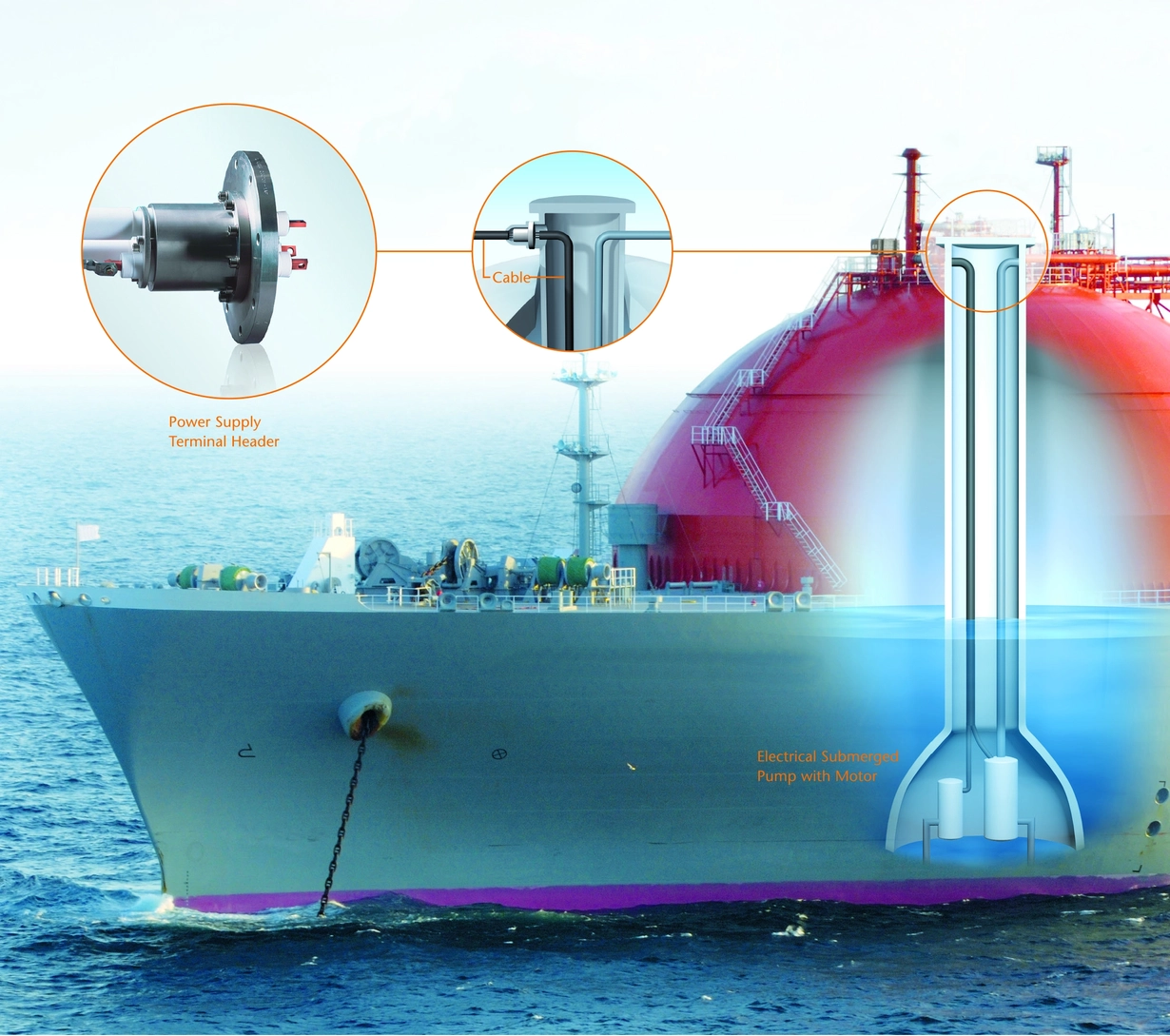 The cryogenic pump is a core piece of equipment in the entire LNG transportation process, facilitating the transfer and pressurization of liquids. An LNG system without pumps is like a human body without a heart – it is unable to maintain the flow of key elements. As long as liquid needs to be pressurized and transferred, pumps are needed. SCHOTT Eternaloc® feedthroughs offer reliable electrical connection for submerged pumps. As safety-critical components, the feedthrough can maintain the pressure boundary integrity and remain absolutely leak-tight.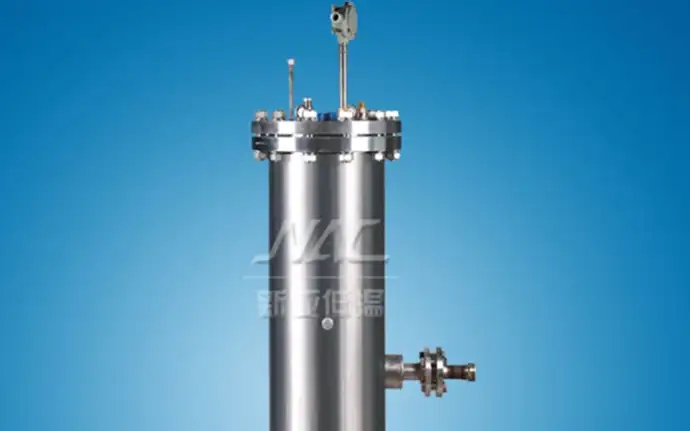 Why did you choose glass-to-metal seals as part of NAC's technical solution?
In the current energy sector, specialty glass sintering is the recognized mainstream sealing technology, which is widely used in nuclear energy, LNG, hydrogen energy, and other fields. This technical route physically separates electricity and the medium with specialty glass. The glass needs to connect a copper electrode and the body of the pump at the same time; hence, the main difficulty lies in the purity and quality of specialty glass materials. With a long-proven history of expertise in specialty glass, SCHOTT can produce glass seals that are high-performing and resistant to aging. This is difficult to replicate.
Can the newly sparked interest in hydrogen energy bring us closer to carbon neutrality?
Hydrogen energy is similar to LNG in practical application, and I think its breakthrough will also be found in the automotive industry. Hydrogen is more prominent in its sustainability potential, as after combustion, it forms water rather than harmful exhaust. It may be one of the cleanest forms of energy on the market.
Of course, no matter which kind of clean energy, we should always look at it from a macro perspective and aim to reduce emissions from the very beginning of energy production. For example, hydrogen production by water electrolysis is now primarily powered by solar energy in deserts. All stages of production and transportation should be carried out in an energy-efficient way, and only then can we truly realize environmental protection.
NAC is actively developing and applying high-pressure pumps and expanders for hydrogen energy. Liquefied hydrogen requires a higher pressure than LNG so that the travel range of hydrogen-powered vehicles can be longer. Our newly developed hydrogen expander has also been put into use. It can lower the hydrogen temperature to -253 ℃ to complete liquefaction and facilitate transportation. As China moves rapidly to achieve "Carbon Neutral" and "Carbon Peak", the demand for hydrogen energy technology and equipment will have huge potential in the future.
Text: Ms. Xingzhi Gu, PINN Partner
All photos are from New Asia and SCHOTT
Nov. 2021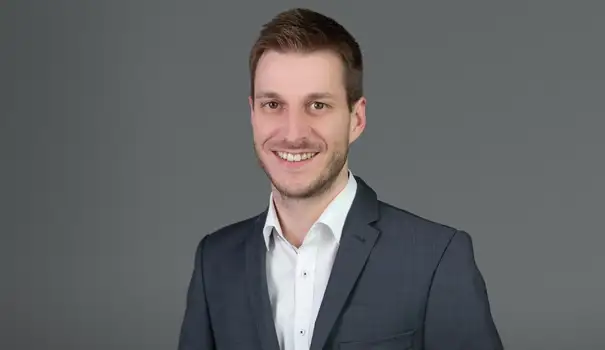 Thomas Göttlinger
Director Sales LNG